Apex Legends is back with another new season, and this one is a major one as it not only brings a new legend "Conduit" but also makes significant changes to the Storm Point map. Apex Legends Season 19 is coming on October 31, and we have shared all the new features, legends and weapon buffs/nerfs, cross-progression udpate, and much more. So, without wasting any time, let's dive in!
Editor's Note: Thanks to EA and Respawn Entertainment for inviting Beebom to preview and playtest Apex Legends Ignite (Season 19).
Storm Point Energized: Map Updates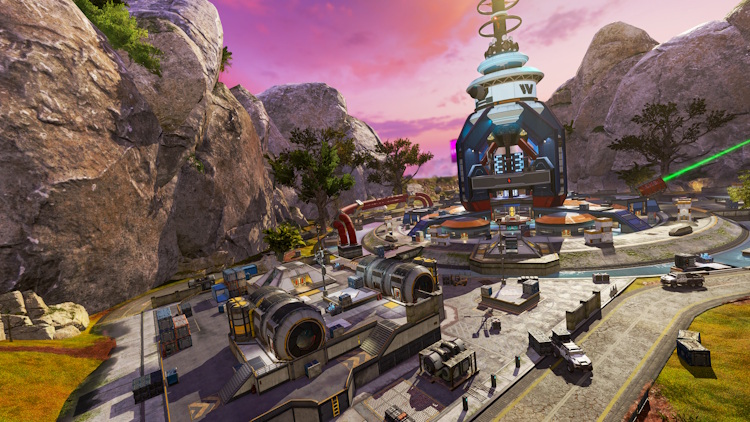 After more than a year, the tropical Storm Point map has received some much-needed love, thanks to a storm that ravaged some of the most popular locations, including Fish Farms, Shipfall, and more. But thanks to the rescue efforts from ECHO and Wattson, we have an Energized Storm Point with a number of new POIs that look gorgeous and interesting.
Moreover, the size of the map has been reduced drastically, while bringing upgrades to about 40% of the map areas. So, here is a quick rundown of the map changes on Storm Point:
Wattson Town Takeover, Pylon, replaces Antenna in the center of the map
Devastated Coast replaces Fish Farms
ECHO headquarters replaces Gale Station
Coastal Camp replaces Shipfall
CETO Station replaces Prowler Next on the way to Mills from Cascade Falls
Zeus Station replaces High Point in the north of the map
There are several other smaller changes to other POIs too. If you want to read about the Season 19 Storm Point map changes in detail, we suggest you read our companion article linked here.
New Legend Conduit Abilities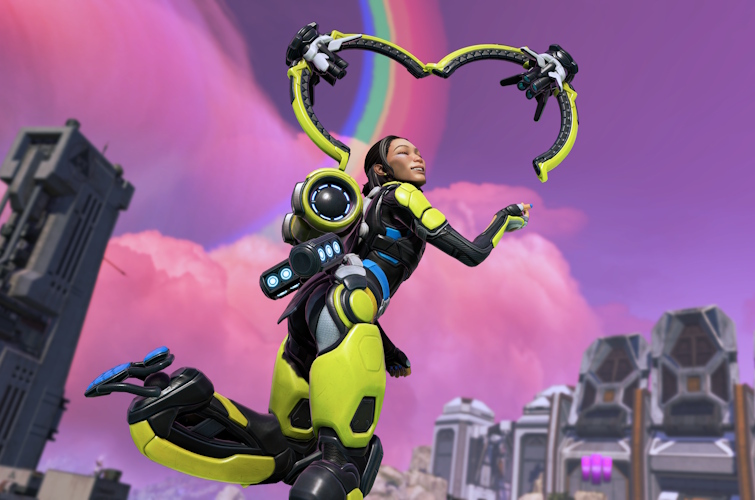 Making her debut as the 25th legend in the Apex Games, Conduit is a support legend, who has Filipino origins and a sunny personality. She stole a radioactive Titan battery from a modified Monarch Titan, and that is what powers her kit in the game. Check out a quick rundown of Conduit's abilities in the Apex Legends Season 19 update.
Passive (Savior's Speed): The Conduit gets a speed boost to catch up with overzealous teammates.
Tactical (Radiant Transfer): She sends out a surge of energy to her teammates, replenishing any missing shields.
Ultimate (Energy Barricade): The Conduit deploys shield jammers in a line that damage and stun enemies.
To read about Conduit's abilities and how they work in Apex Legends, follow our guide linked here. What do you think about her kit? Let us know in the comments below.
Legend Buffs & Nerfs in Season 19
Alongside a new legend, Respawn is also making minor tweaks to some of the existing roster of legends in Apex Legends Season 19. Here is a quick recap of the same:
Bangalore (nerfed): Pop smoke, make 'em broke is still gonna be this legend's motto, but Respawn is making slight adjustments to her kit to not make her seem overpowered in the current meta.
The duration of the speed boost for Bangalore's passive, Double Time, has been reduced a little.
The time before the smoke from her tactical evaporates has been reduced.
The stun duration from Bangalore's ultimate, Rolling Thunder, has been reduced as well.
Catalyst (nerfed): One of the most-picked legends in ALGS is getting a couple of nerfs, so players are more mindful while using Catalyst's abilities. Here are the changes –
Her tactical, Piercing Spikes, will no longer block projectiles. So, you won't find yourself screaming that a Catalyst Q just ate your entire mag and you died.
The tactical count has been reduced from 3 to 2 for Catalyst. Also, the throw range has also been reduced by a decent amount.
The lifetime of the Catalyst ultimate, Dark Veil, has been reduced by 5 seconds (30 seconds -> 25 seconds).
Also, the cooldown for the ultimate will now start when the wall comes up instead of when it's being cast.
Revenant (nerfed): The "Forged Shadows" ultimate time extension you get when you knock a player has been reduced from 30 seconds to 3 seconds.
Pathfinder (buffed): Your friendly MRVN will now be able to scan care packages even after another Skirmisher legend on your team has scanned it. So, you can still get your zip line and reduced cooldown.
Wraith (buffed): Her tactical or ultimate hasn't received any changes. Instead, Wraith's passive "Voices from the Void" should generally feel more reliable. You should now hear quips actually before dying.
Newcastle (buffed): Respawn has shown some love to Newcastle, reducing the time to pull out your gun after placing a wall. Moreover, his leap height has also been increased in Season 19.
Vantage (buffed): She is getting an additional bullet in her ultimate Sniper, bringing it up from 5 to 6 bullets.
Weapon Buffs & Nerfs in Season 19
It was back in Season 13 when we first rumors that the Wingman pistol might be moving to the Care Package. Well, that dream of some players has come true. Check out the weapon changes in Season 19 here:
Care Package Change
First up, Wingman is moving to the Care Package, and it has some amazing buffs. Read all about the upgrades in the linked post.
Wingman replaces the L-Star, which comes to the floor with some changes, as expected.
Weapon Balances
30-30 Repeater: increasing hip fire spread, thus, reducing accuracy on consecutive shots
Hemlok Burst AR: Reducing damage per bullet from 22 to 21
Bocek Compound Bow has received a string of buffs

Faster initial draw speed
Tightened Shatter Cap pattern
Toggle off Shatter Cap, if you desire

Boosted Loader hop-up removed from floor loot
Turbocharger damage nerf has been reverted
Moreover, the projectile growth of the snipers, i.e. Charge Rifle, Longbow, and Sentinel, has been increased. It only works with charged Sentinel shots. The Charge Rifle rework has seen players shying away from picking up this sniper, so it is receiving a small buff in the form of improved bullet drop ballistics.
Crafter and Gold Weapon Rotation
With Season 19, a BIG and important change coming to the crafter is that the digital threat will never be in the crafting rotation. It has been pulled from the crafter, thus, shattering the dreams of Bang mains in the comp scene. Other changes include:
RE-45 and 30-30 Repeater coming out of the crafter
Volt SMG and R-301 AR are moving to the crafter
Gold Weapons in Apex Legends Season 19

CAR SMG
L-Star
Havoc
Longbow
RE-45 with Hammerpoint
Cross Progression in Apex Legends
After making us wait for more than two years, the Respawn developer team is finally delivering on its promise. Apex Legends Season 19 has also brought along cross-progression support. You will now be able to merge your accounts and use a single EA ID to log in and play on any platform. Your progress, skins, badges, and achievements will be synced across all the platforms. So, learn how cross-progression works in Apex Legends in our dedicated guide.
Ranked System Change in Season 19
Respawn recently took to Reddit to give us an update on the existing ranked system. In the post, they confirmed some of the new changes, including the removal of rank restrictions on stacked squads. This means, if you are a Master rank player, it is now possible for your silver-rank friend to play with you. Though they will have to hold their own in your master rank lobbies.
That's not the only change, though. In an attempt to discourage ratting and healing in the zone to gain LP and rank up, Respawn is adding a unique "promotional trials" system. This ensures that players can't climb the ranks by just being passive spectators in rank lobbies. They will need to complete some challenges to cross the barrier over to the next rank.
These include time-limited skill challenges like winning a match, or getting 3 kills and finishing in the Top 10. You will have five chances to level up once promotional trials are activated, post which you will be levied an LP penalty. It extends up to 10 matches further on.
So that's pretty much everything you need to know about what's coming in Apex Legends Season 19. We cannot be more excited to jump in and explore the new Storm Point map. What are your thoughts on the changes? Let us know in the comments section.