The legacy media has attempted to paint Canadian Armed Forces Veteran James Topp as "far-right," and even a "Neo-Nazi." But that didn't stop thousands of Canadians from joining Topp in the nation's capital as he finished his monumental 4000km protest march across Canada.
Despite the government's extra security measures, Canadians welcomed Topp to Ottawa and even walked with the CAF veteran as he arrived at the Tomb of the Unknown Soldier.
True North's Elie Cantin-Nantel reports from Ottawa.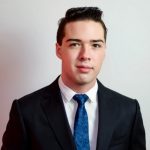 We're asking readers, like you, to make a contribution in support of True North's fact-based, independent journalism.
Unlike the mainstream media, True North isn't getting a government bailout. Instead, we depend on the generosity of Canadians like you.
How can a media outlet be trusted to remain neutral and fair if they're beneficiaries of a government handout? We don't think they can.
This is why independent media in Canada is more important than ever. If you're able, please make a tax-deductible donation to True North today. Thank you so much.
Source: TNC.