UPDATE
6:59 PM PT — According to the Wasatch County Sheriff's Office, Block was riding a snowmobile at around 2 PM on a steep slope when the vehicle suddenly upended and landed on top of him.
UPDATE
Officials say he was pronounced dead on scene due to injuries he suffered during the accident.
UPDATE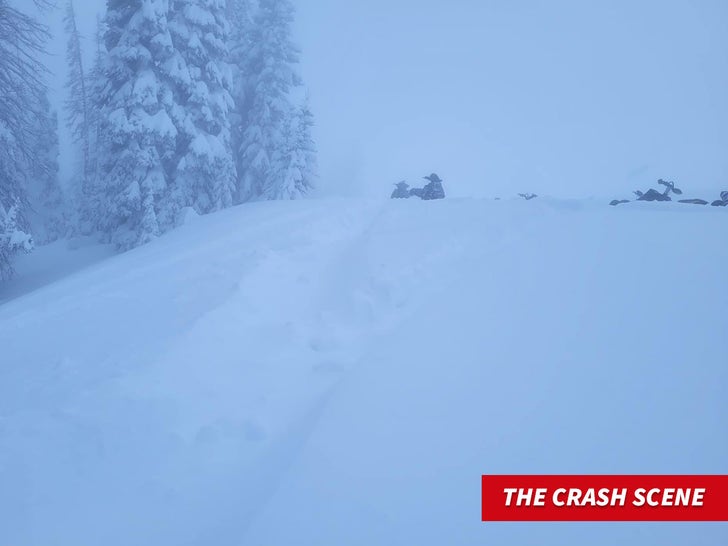 UPDATE
"Mr. Block was riding with a group but was alone when the accident occurred," the sheriff's office said in a statement. "We are saddened to hear of the loss of Kenneth and our hearts are with his family and friends so deeply affected."
Ken Block, rally car driving champion, action sports star, and DC Shoes co-founder is dead at the age of 55 following a snowmobile accident in Utah, TMZ Sports has learned.
Details surrounding the accident are not yet clear. Block's team, Hoonigan, released a statement on the tragedy … saying, "Ken was a visionary, a pioneer and an icon. And most importantly, a father and husband."
"He will be incredibly missed."
Block was in Utah snowmobiling … and posted pictures on Instagram earlier Monday morning.
Of course, Ken was one of the most famous Rally car drivers in the world … where he competed since the mid-2000s, finishing on the podium dozens of times.
But, Block didn't just drive rally cars … he also competed in motocross and skateboarding, amongst other action sports. He was also a competitive snowboarder.
Over the years, Block became a big star on social media, amassing millions of followers and subscribers online.
Ken also left his mark in the skating fashion world. Block, along with business partner Damon Way, founded the brand DC Shoes in 1994.
Ken is survived by his wife Lucy and 3 children. Block's 16-year-old daughter Lia is also a driver.
Originally Published — 6:14 PM PT