By Elie Cantin-Nantel
Canadians across the country held rallies on Saturday to show solidarity with Dutch farmers. 
Farmers in the Netherlands have been protesting Prime Minister Mark Rutte's controversial emissions reduction plans, which will require farmers to drastically reduce their nitrogen emissions in order for the country to meet its 2030 climate goals.
Farmers say the plan will decimate their industry.
Vehicle convoys and rallies organized by Canadians to show support for the Dutch farmers were held in several Canadian provinces, including Ontario and Alberta.
Separate convoys left from Brockville and Renfrew Saturday morning and joined forces midday in Kanata, a suburb of Ottawa.
The convoy then did a "slow roll" towards the Dutch Embassy in  downtown Ottawa, but faced several restrictions and regulations imposed by Ottawa Police. 
The convoy was greeted by a large group of supporters who had gathered downtown – many of whom were waving dutch flags.
In Toronto, a convoy was organized in Newcastle, Sunderland, Barrie, Orangeville, Cambridge and Hamilton – all sharing Vaughan Mills as their final destination.
A rally was also held in downtown Toronto, which was attended by a large number of people.
Among those in attendance was 71-year old Joanne Walsh, a fully vaccinated Canadian citizen who was ordered into quarantine for not using the Trudeau government's ArriveCAN app.
In Alberta, a convoy of demonstrators drove from Calgary to Edmonton, passing by multiple towns along the way, including Red Deer.  
According to social media posts, the Alberta convoy included farming machinery and a Lamborghini.
The Convoy arrived at the Alberta Legislature in downtown Edmonton Saturday afternoon, where it too was greeted by supporters.
Despite the Dutch government's controversial emissions reduction plans leading to massive protests, Prime Minister Justin Trudeau is planning on adopting a similar policy. 
The Trudeau government wants to reduce 30% of fertilizer use by the year 2030, a proposal which has received backlash from provincial governments and farmers.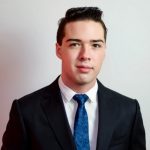 We're asking readers, like you, to make a contribution in support of True North's fact-based, independent journalism.
Unlike the mainstream media, True North isn't getting a government bailout. Instead, we depend on the generosity of Canadians like you.
How can a media outlet be trusted to remain neutral and fair if they're beneficiaries of a government handout? We don't think they can.
This is why independent media in Canada is more important than ever. If you're able, please make a tax-deductible donation to True North today. Thank you so much.
Source: TNC.