The Red Cross denied Russian claims that it was suspending its activities in Ukraine and emphasized that, on the contrary, after the latest massive missile attack, the organization is working even more intensely to provide assistance to the victims.
Many sites are spreading misinformation claiming the Red Cross is suspending its work in Ukraine because of the massive missile strikes on October 10. The Red Cross press secretary said that the organization is allegedly pausing its operations "for security reasons," according to a Reuters story. However, this information is not true.
Ukrainian Red Cross representatives denied suspending their activities and emphasized that the organization is currently working even more intensely. "In connection with today's rocket attacks on the cities of Ukraine, the Ukrainian Red Cross Society is working in an intensified mode, providing assistance to the victims. Red Cross international partners also continue to work on the territory of Ukraine to help as many people as possible through joint efforts" the organization's official website says. Currently, more than 600 employees work in the organization's offices in Ukraine.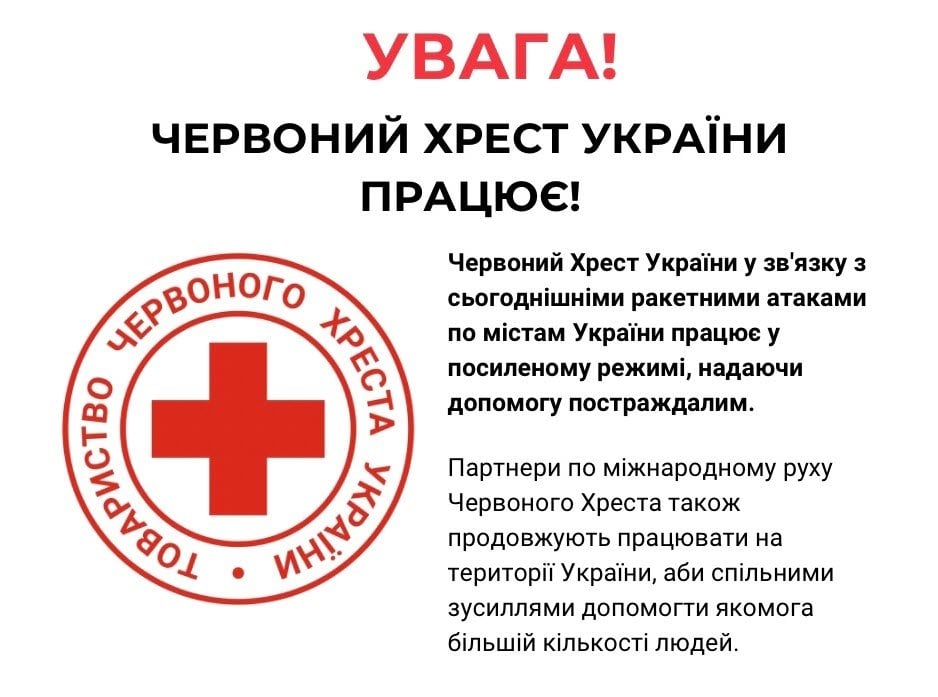 On the morning of October 10, the Russian Federation massively shelled scores of Ukrainian cities. The shelling was directed at the civilian population, destroyed infrastructure facilities and caused civilian casualties. According to the latest data, there were 89 victims.
StopFake continues to refute fakes about Russia's war against Ukraine in the following strories: Fake: Foreigners Will "Soon Take Up More Than 50 Percent" of the Ukrainian Forces, Manipulation: Western Journalists "Refute Ukrainian Fake About a Torture Chamber" Near Kharkiv, Fake: Ukraine "Started a War" and "Refuses" to Negotiate With Russia.
Source: StopFake.