By Elie Cantin-Nantel
Conservative MP Dan Albas criticized Prime Minister Justin Trudeau's recent Okanagan trip, describing it as an expensive photo-op.
Trudeau travelled to British Columbia on July 18 – 19, making appearances at a kids' day camp and food processing plant in Kelowna, as well as a family farm and tourist steam train in Summerland.
Albas said that "normally an official visit by a Prime Minister occurs to make an announcement, participate in meetings or events like a caucus gathering and of course, to campaign in an election." 
However, Albas says "by in large this visit from the Prime Minister did not seem to involve any of these functions." The Conservative MP has said that constituents contacted his office to inquire about the purpose of Trudeau's visit to the region.
According to the Prime Minister's itinerary for the B.C. trip, Trudeau had one scheduled official Government of Canada announcement on July 19th to "make an announcement on oceans protection" and to hold a media availability. The remainder of Trudeau's itinerary included photo opportunities.
Albas also took issue with reports that journalists were muzzled during Trudeau's appearances.
According to the Kelowna Daily Courier, journalists were told they could take photos of Trudeau but were forbidden from asking him questions. 
"Any shouted queries would result in police-assisted eviction from the various premises," the paper wrote.
Albas said that threatening journalists with eviction if they ask questions "raises serious concerns in a free and democratic country"
"By refusing to answer questions from journalists at various events it also means these events are intended to be used strictly as photo-ops."
In response to the backlash, Trudeau's office issued a statement disavowing the directives that were given to members of the media.
"Under no circumstances should journalists ever be threatened when covering a government or political event. Our office never instructed anyone to do this, and this is not how we operate," the Prime Minister's Office said.
Albas also took issue with the prime minister's carbon footprint and criticized the fact that Trudeau's challenger jet flew from Kelowna to Penticton, two towns that are a 45-minute drive from each other.
He speculated that "the reason why the Challenger jet flew from Kelowna to Penticton is because the alternative would have required the PM and his entourage to drive back to Kelowna from the south Okanagan during peak rush hour traffic."
The prime minister's recent trip to BC also raised eyebrows after Trudeau was accused of not following his government's Covid protocols after he was seen maskless on the Kettle Valley steam train while his government continues to enforce strict mask mandates on commercial trains.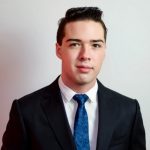 We're asking readers, like you, to make a contribution in support of True North's fact-based, independent journalism.
Unlike the mainstream media, True North isn't getting a government bailout. Instead, we depend on the generosity of Canadians like you.
How can a media outlet be trusted to remain neutral and fair if they're beneficiaries of a government handout? We don't think they can.
This is why independent media in Canada is more important than ever. If you're able, please make a tax-deductible donation to True North today. Thank you so much.
Source: TNC.