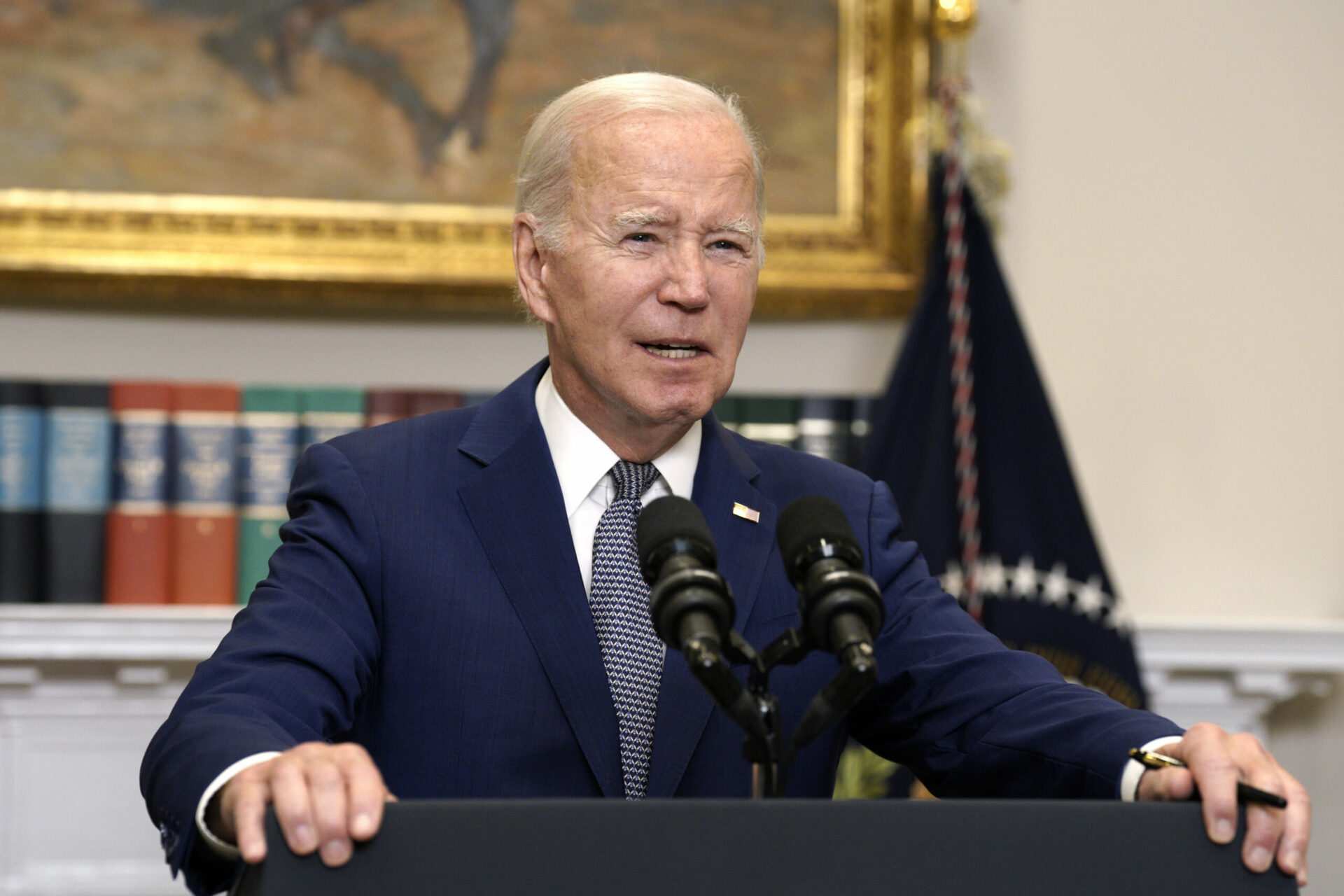 A new report coinciding with a resurfaced video claims that President Joe Biden kicked and punched his German Shepherd dogs.
Pointing to a new report by Judicial Watch, a government watchdog group, Collin Rugg, co-owner of Trending Politics, tweeted a video that appears to show the president kicking his dog. Rugg captioned the video, "REPORT: President Biden has 'mistreated' his dogs by punching and kicking them according to sources close with Judicial Watch. Biden's dogs are just like his son: Poorly trained."
Rugg noted that Department of Homeland Security documents contain records of multiple injuries and attacks that involved the Biden family's dogs and members of the Secret Service.
A Judicial Watch press release published Thursday stated, "According to a Judicial Watch source, President Biden has mistreated his dogs. Judicial Watch has learned he has punched and kicked his dogs."
Records obtained by Judicial Watch also include an email exchange between a Uniformed Division officer and a Secret Service member who was attacked by Biden's German Shepherd, Commander, on Nov. 5, 2022, that highlights the severity of the numerous biting incidents caused by Biden's dogs.
At the beginning of the email exchange, the officer asked the dog attack victim, "Doing alright [redacted]? That's freaking crazy, that stupid dog – rolling my eyes [redacted]."
READ MORE: Biden's dog has 12th biting incident; removed from White House
After the victim of the biting incident explained that both his arm and leg still hurt after being bit twice by the president's dog, the officer stated, "What a joke [redacted] – if it wasn't their dog, he would already have been put down – freaking clown needs a muzzle – hope you get to feeling better [redacted]." 
Commander was recently removed from the White House after revelations surfaced of a 12th biting attack incident. Elizabeth Alexander, spokesperson for First Lady Jill Biden, told The Associated Press, "Commander is not presently on the White House campus while next steps are evaluated."
Judicial Watch announced Thursday that the government watchdog group had filed a Freedom of Information Act lawsuit against the Secret Service to obtain additional records and information pertaining to Commander's biting incidents.
"It is beyond belief that even after Judicial Watch exposed their attacking 10 Secret Service personnel, Joe and Jill Biden have continued to let their dog menace and attack Secret Service and White House staff. Let's be blunt: the dangerous dog could kill someone," Judicial Watch President Tom Fitton said. "The ongoing Biden administration cover-up of the Biden dog attacks on Secret Service agents is dangerous corruption."