Over three hours for some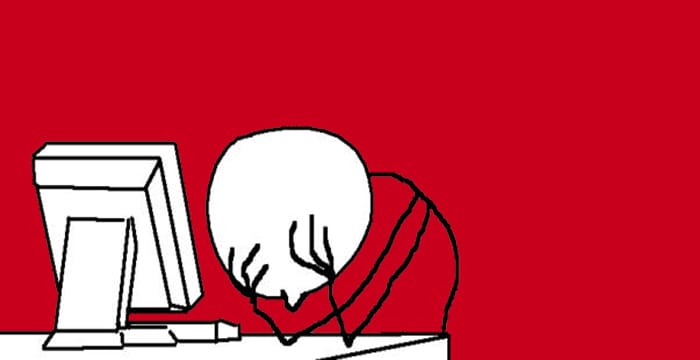 Students have expressed their frustration at having to sit in an online queue for hours in a bid to secure an assessment slot for the Solicitors Qualifying Examination (SQE).
Aspiring lawyers are able to secure exam slots through an on-line booking system, with applications for some SQE sittings opening at 10am today.
But some students report still being unable to secure a space despite waiting over three hours.
One future trainee solicitor, who is still sitting in the online queue at the time of publication, said they logged into the system promptly at 10am. "It's been very stressful, especially since there's little progress being made on the queue, and it's hard to focus on other things when this is in the background!" they told Legal Cheek.
Students on X, formerly Twitter, report facing similar issues. "Waiting in your queuing system, which seems to be crashing when people reach the front of the queue," one student wrote. "Forcing them to then rejoin the queue. Seems extremely disorganised if you ask me."
Another said: "Am in a WhatsApp group with around 30 people all trying to book the SQE exams. We're all either still waiting — now 1hr40 mins — or ineligible to book for pre-booking steps issue. We all work full time in paralegal/casework roles. This is a nightmare."
The 2024 Law Schools Most List
"ANYONE ELSE STRUGGLING BOOKING THE SQE1 EXAM? HELP!" another student posted. "I've completed all the pre booking steps but days i'm not eligible! Stuck on hold to customer support!"
A Kaplan spokesperson told Legal Cheek:
"We have experienced problems with the booking process for the SQE1 assessment which have now been resolved. We can reassure candidates that capacity is widely available and the booking window will remain open until 15 November. Throughout the booking process, seats will be added where extra capacity is available. We sincerely apologise for the inconvenience caused."
This isn't the first time SQE students have ran into problems when booking exam slots. In 2022 Legal Cheek reported that solicitor hopefuls had encountered delays of up to two hours after logging in and joining the virtual queue.
UPDATE: 14:20pm The SRA has now posted the following message to X:
We're aware some candidates had difficulties with the SQE1 booking system earlier today. We've worked with Kaplan, the SQE assessment provider, to understand the cause of the issues. You should now be able to book your place. We are sorry for any inconvenience this has caused.

— SRA (@sra_solicitors) October 4, 2023