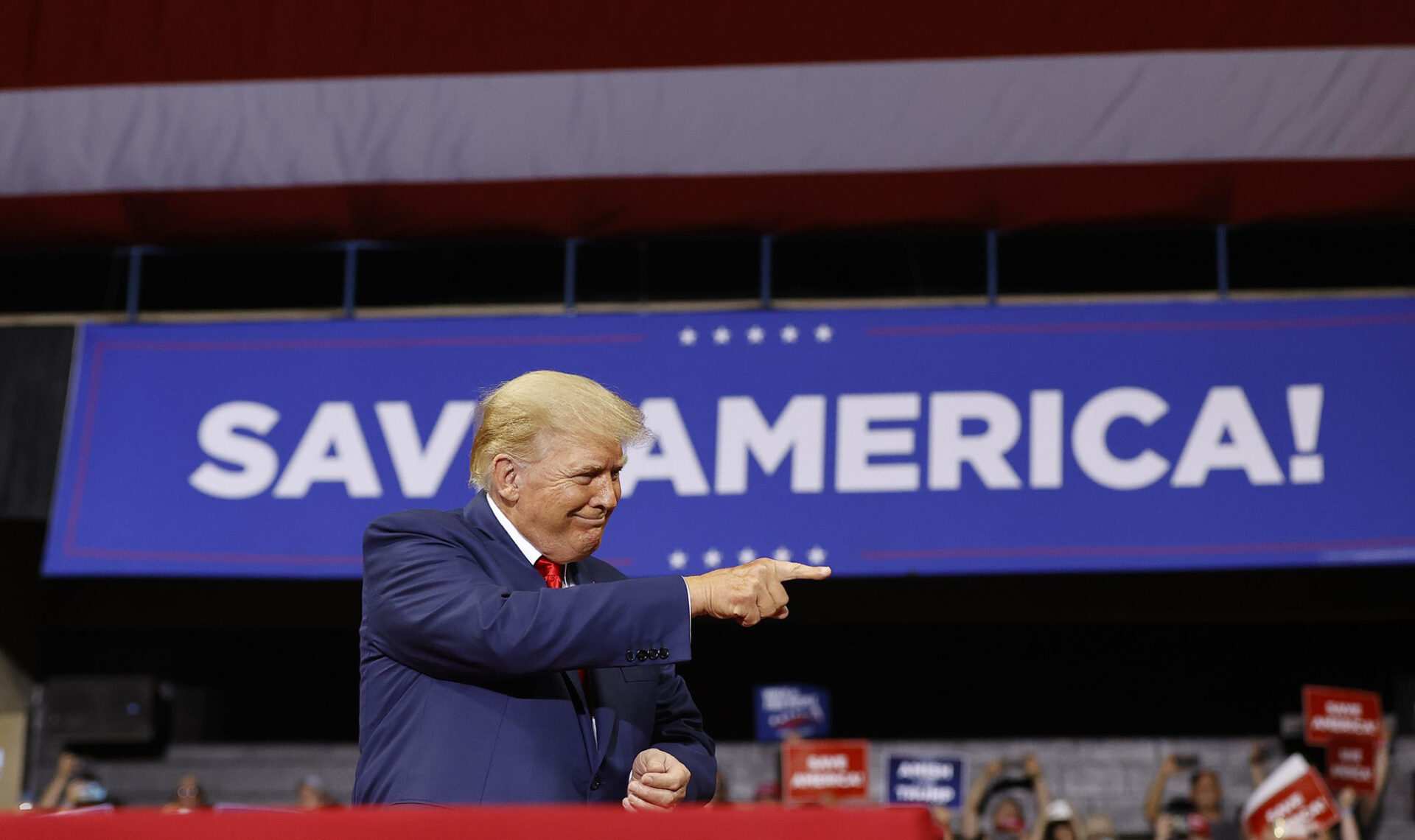 Allies of former President Donald Trump are reportedly assembling thousands of potential candidates to serve in federal government positions under a potential Trump administration if the former president wins next year's election.
According to Axios, the Heritage Foundation is working to screen thousands of potential candidates to serve in government positions under a Republican administration in 2025, significantly increasing the power and efficiency of the next president.
Axios columnists Jim VandeHei and Mike Allen described the screening process of potential candidates as the formation of a "pro-Trump army" that could consist of as many as 54,000 "loyalists" across the federal government if he is elected in 2024.
The "army" of Trump loyalists and Republican candidates is being assembled by the Heritage Foundation's "Project 2025."
The project's website states, "Project 2025 is the effort of a massive coalition of conservative organizations that have come together to ensure a successful Administration begins in January 2025. With the right conservative policy recommendations and properly vetted and trained personnel to implement them, we will take back our government."
According to Axios, the screening process for potential government positions under a Republican president has already started with the help of artificial intelligence powered by Oracle, which The New York Times reported has been contracted to help with the project.
Project 2025 is intended to provide support for whoever the Republican nominee is for president in 2024. Heritage Foundation officials told Axios that the foundation has explained its plan to the campaigns of Florida Gov. Ron DeSantis, former U.N. ambassador Nikki Haley, and Trump.
However, while the project is intended to benefit whoever the Republican nominee is, Axios reported that the Republican operation appears to be driven by Trump loyalists, especially with former White House aide Johnny McEntee as a senior adviser to Project 2025, and White House adviser Stephen Miller as one of the main architects of the project.
According to Axios, the Heritage Foundation's project has received significant funding and has already published a 920-page policy book that was designed by over 400 contributors.
READ MORE: Video: Trump, Tucker Carlson, Kid Rock attend UFC match; 'USA' chants erupt
Kevin Roberts, the Heritage Foundation president, told Axios that the team of government recruits being assembled under Project 2025 is "orders of magnitude" larger than any team previously assembled by the party currently out of power.
Paul Dans, the director of Project 2025, explained, "Never before has the entire movement … banded together to construct a comprehensive plan to deconstruct the out-of-touch and weaponized administrative state."
Project 2025 currently has roughly 80 partners, including organizations such as Turning Point USA, American Movement, and the Center for Renewing America. Many of the Heritage Foundation's partner organizations for Project 2025 are led by highly influential Trump loyalists.
Despite inside sources indicating to Axios that the Heritage Foundation's Project 2025 is working to thoroughly vet candidates for a potential Trump administration, the Trump campaign emphasized that Trump's official "Agenda47" platform is the "only official" platform for Trump's potential second term in the White House.
"The campaign's Agenda47 is the only official comprehensive and detailed look at what President Trump will do when he returns to the White House," the Trump campaign stated. "While the campaign is appreciative of any effort to provide suggestions about a second term, the campaign is not collaborating with them."
Nevertheless, based on sources familiar with Project 2025, Axios reported that the Heritage Foundation currently has over 4,000 entries in its "Presidential Personnel Database."
Axios noted that during Trump's first administration, which began in 2017, the former president included many establishment Republicans in his Cabinet and in key government positions, which resulted in many public disagreements between Trump and his Cabinet members, as well as multiple high-level firings.
If Trump was able to defeat President Joe Biden in 2024, the former president would now have thousands of loyalists who would be fully screened and prepared to serve in legal, regulatory, judicial, defense, and domestic policy positions, according to Axios.