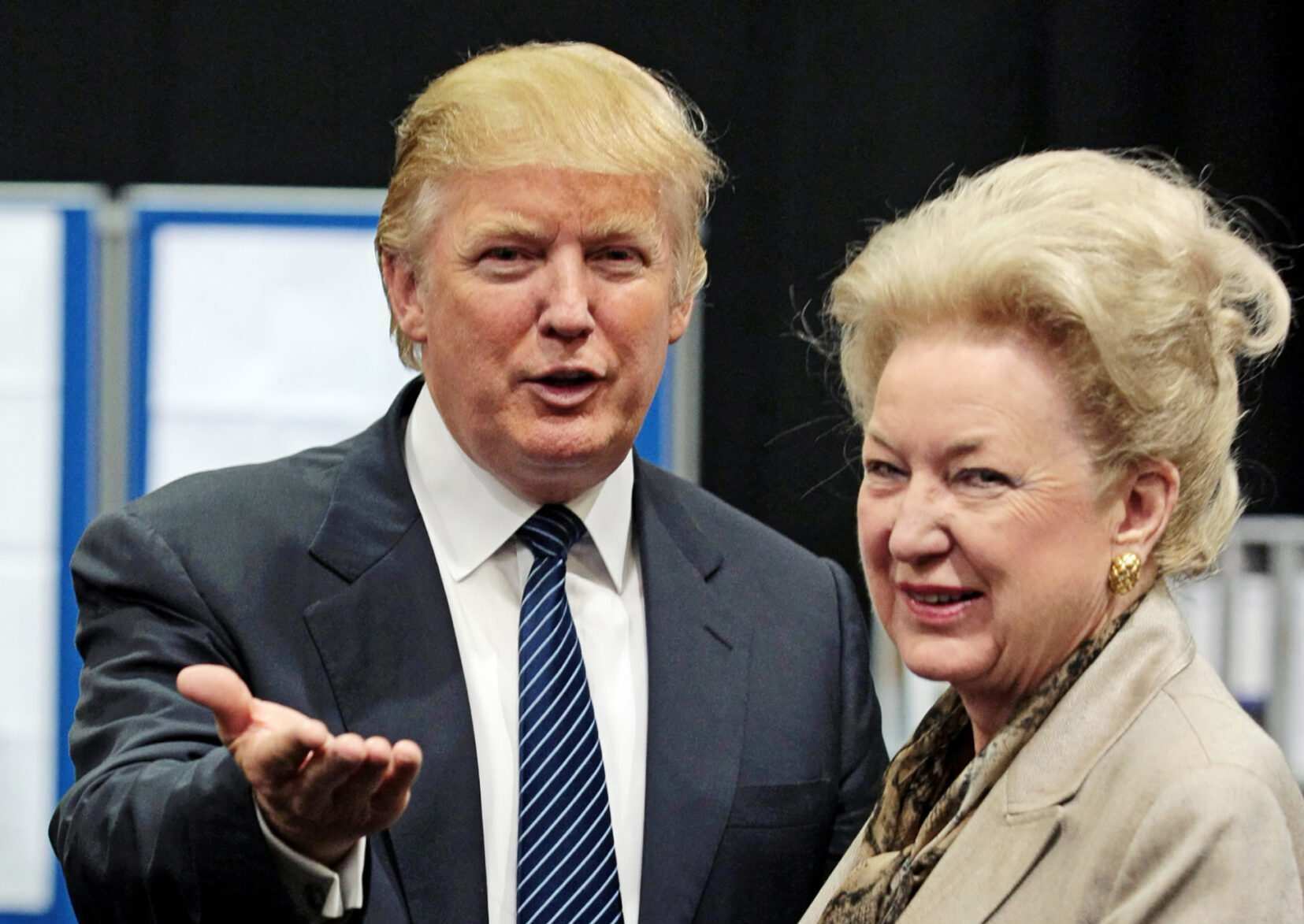 Maryanne Trump Barry, the ex-president's sister and a retired federal judge, was found dead in her Manhattan apartment on Monday. She was 86.
Barry's body was discovered at about 4 a.m., sources told ABC News. There was no signs of trauma or foul play.
Barry was a senior judge on the U.S. Court of Appeals for the Third Circuit until she retired in 2019 amid a controversy over alleged fraudulent tax and financial transactions made by Trump family patriarch Fred Trump Sr. and her siblings.
She was appointed to the U.S. District Court for the District of New Jersey by President Ronald Reagan in 1983 and was then appointed to the U.S. Court of Appeals for the Third Circuit in 1999 by President Bill Clinton.
The investigation into potential wrongdoing by Barry and the Trump family was closed without a conclusion when Barry retired in February 2019.
Donald Trump, 77, has now lost three of his four siblings, with the reclusive Elizabeth Trump Grau the only surviving one.
Fred Trump Jr. died of a heart attack at just 42 years old in September 1981. Robert Trump, the youngest of the five siblings, died in 2020 at 71.
Donald Trump's ex-wife, Ivana, the mother of three of his grown children, also died in 2022.
______
©2023 New York Daily News. Visit at nydailynews.com. Distributed by Tribune Content Agency, LLC.