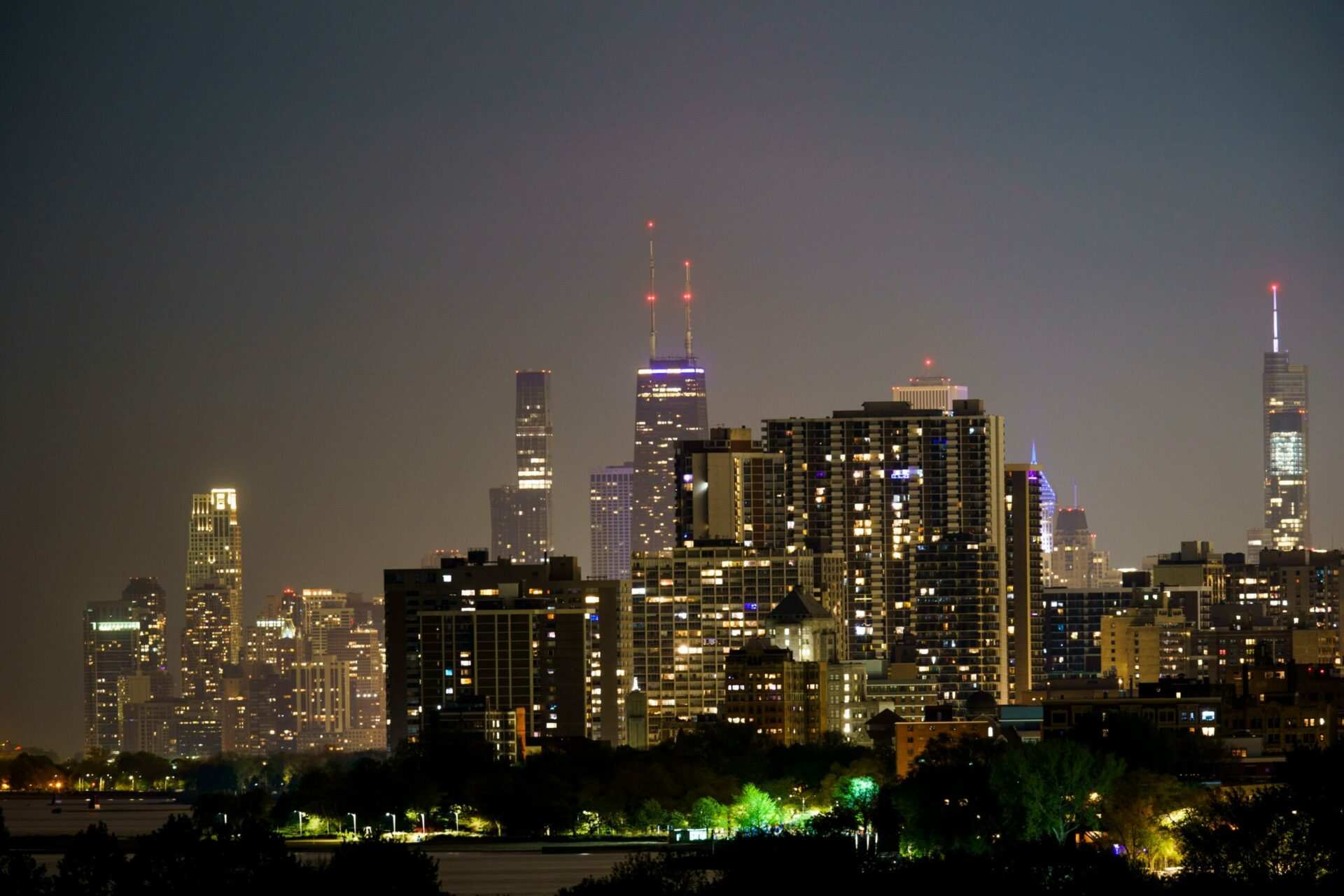 Chicago residents gathered at a community meeting Tuesday to protest the city's decision to kick a local youth football team out of the neighborhood field house in order to make the space into a migrant shelter.
Sharing video footage from a Tuesday night community meeting in Chicago, Mark Weyermuller, a conservative policy advocate, tweeted, "These 'Chicago' KIDS from the Amundsen Park youth football program in the Austin neighborhood will be kicked out of their neighborhood field house so it can become a migrant shelter on Monday."
Weyermuller noted that over 600 community residents attended Tuesday's meeting to oppose the city's plan to shut down a youth football program to house migrants in the community.
According to KTVZ News, Tuesday's meeting occurred as ten additional buses of migrants were scheduled to arrive. Chicago has reported that 9,827 migrants are living in shelters, while an additional 3,012 are awaiting placement in migrant shelters.
Chicago's 29th Ward Alderman Chris Taliaferro organized Tuesday's community meeting to address the city's plan to house migrants in the neighborhood's Amundsen Park field house. Taliaferro explained that Chicago Mayor Brandon Johnson notified him of the plan just days before the meeting and informed the alderman that the plan would be executed regardless of the community's wishes.
"I told them right away that I objected to it because there had been no community engagement, and the response given to me was, 'You're getting it,'" he said. "They said this is happening whether you object to it or not, and this is happening whether your community objects to it or not."
The Chicago Park District building is typically used for sporting events and for various senior programs. However, with the transition to a migrant shelter, Taliaferro said the mayor's office would be canceling all of the park programs.
Additionally, Taliaferro said the mayor's office had notified him last Friday that the Amundsen field house would be housing 125 migrants. However, he claimed that on Tuesday, the mayor increased the number to 276 migrants.
According to KTVZ News, Johnson's plan to transform the neighborhood field house into a migrant shelter has resulted in major backlash from local residents.
Mona Collins, a neighborhood resident, stated, "We're taxpayers. They're not paying taxes. It's not fair to us."
Collins urged community members to vote against the current leaders of Chicago when they are up for election.
"We're going to vote them out of office," she said.
READ MORE: Army-Navy game hotel rooms given away to migrants, travel agent says
Donald Glover, an Amundsen Park Advisory Council member, said, "We're not anti-migrants. But we shouldn't have to suffer."
KTVZ news reported that the atmosphere at Tuesday's meeting was tense as community residents protested the decisions of city leaders. Representatives from the Chicago Police Department, the Park District, and Johnson's office were present at the meeting and received significant backlash from constituents.
"We're not anti-migrants, but it should not be on our backs," one resident stated. "For them to just sit up here with this crap, and we're supposed to listen to it!"
Residents questioned what would be done for the children who would be affected by the closing of the field house, while others argued that their tax dollars are being used to house migrants without any community input.
While representatives from the city attempted to defend the decision to house migrants in the community field house, KTVZ News reported that the 600-person crowd did not appear interested in hearing from them.
During the meeting, Beatriz Ponce De León, Deputy Mayor of Immigrant, Migrant, and Refugee Rights, was met with loud boos and chants of "You work for us" when she tried to introduce herself.