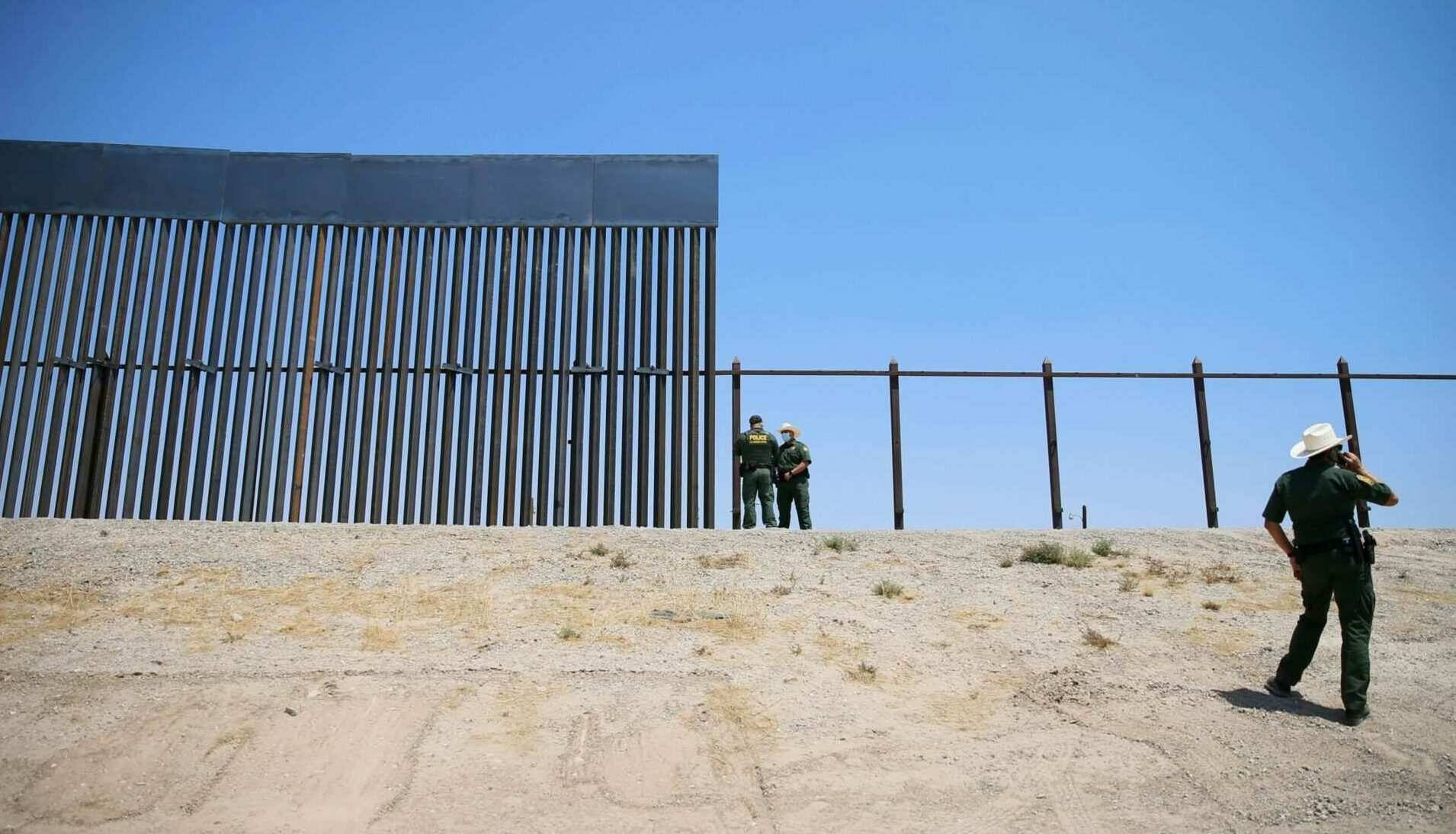 President Joe Biden's administration has waived 26 federal laws to allow the construction of a new addition to the U.S.-Mexico border wall in Texas. The move comes after Biden vowed "there will not be another foot of wall constructed on my administration."
The new border wall will be built in Starr County, Texas, according to The Department of Homeland Security's announcement on the U.S. Federal Registry. The area is part of a Border Patrol sector that experiences "high illegal entry."
"There is presently an acute and immediate need to construct physical barriers and roads in the vicinity of the border of the United States in order to prevent unlawful entries into the United States in the project areas," DHS Secretary Alejandro Mayorkas stated in the notice.
As the Biden administration moves to build the wall, President Biden continues to insist border walls don't work.
READ MORE: Army-Navy game hotel rooms given away to migrants, travel agent says
"I'll answer one question on the border wall: The border wall – the money was appropriated for the border wall. I tried to get them to reappropriate it, to redirect that money. They didn't, they wouldn't. And in the meantime, there's nothing under the law other than they have to use the money for what it was appropriated. I can't stop that," Biden told reporters on Thursday.
When asked if he believes border walls work, Biden replied, "No."
Millions of migrants have crossed the border illegally since President Biden took office in January 2021.
Former President Donald Trump, the likely GOP candidate for president in 2024, called out Biden's decision to build a wall after years of claiming they don't work.
"So interesting to watch Crooked Joe Biden break every environmental law in the book to prove that I was right when I built 560 miles (they incorrectly state 450 in story!) of brand new, beautiful border wall," Trump posted on Truth Social. "As I have stated often, over thousands of years, there are only two things that have consistently worked, wheels, and walls! Will Joe Biden apologize to me and America for taking so long to get moving, and allowing our country to be flooded with 15 million illegals immigrants, from places unknown. I will await his apology!"