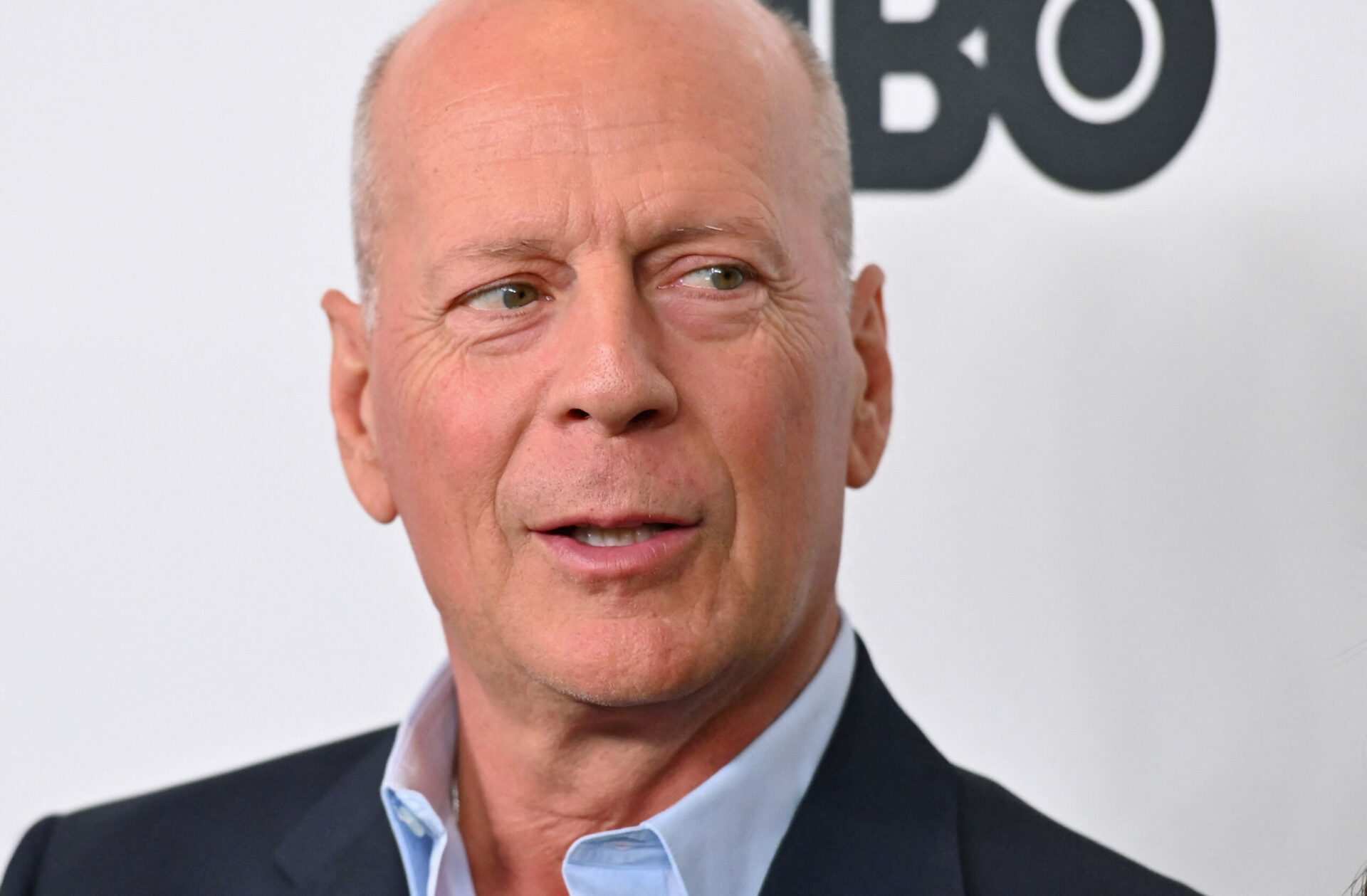 Tallulah Willis, one of Bruce Willis' daughters, discussed living with her father since his frontotemporal dementia diagnosis.
The 29-year-old explained why her extended family decided to go public with her father's "really aggressive cognitive disease."
"On one hand, it's who we are as a family. But also, it's really important for us to spread awareness about FTD because there's not enough information out there," she said Wednesday on "The Drew Barrymore Show." "If we can take something that we're struggling with as a family and individually to help other people, to turn it around, to make something beautiful about it — that's really special for us."
Willis is the youngest of the three daughters the "Die Hard" star has with "A Few Good Men" actor Demi Moore. The couple was married from 1987 to 2000 and welcomed Rumer in 1988 and Scout in 1991, with Tallulah showing up in 1994.
One way Tallulah Willis has found to reconnect with her father is by going through his possessions, which include photos and other objects that the actor has collected throughout his career.
"Part of what's been a really beautiful way for me to heal through this is becoming an archaeologist to my dad's stuff, his world," she said.
The "Pulp Fiction" star's daughter also talked about her dad's mental state at the moment.
"He is the same, which I think in this regard I've learned is the best thing that you can ask for, and what I see [in him] is I see love when I'm with him and it's my dad and he loves me," she said. "And being able to look through those photos … he's my age living in Hell's Kitchen and he's a total goofball and he's an absurd person and I'm an absurd person and so there's a wonderful line of connection."
Earlier this year, Willis wrote a personal essay discussing her grief and all the effects her father's diagnosis has had on her and her family.
"I've known that something was wrong [with Bruce Willis] for a long time," she wrote for Vogue in May. "It started out with a kind of vague unresponsiveness, which the family chalked up to Hollywood hearing loss: 'Speak up!' "Die Hard" messed with Dad's ears.' Later that unresponsiveness broadened, and I sometimes took it personally."
Later in the essay, she wrote, "I keep flipping between the present and the past when I talk about Bruce: He is, he was, he is, he was. That's because I have hopes for my father that I'm so reluctant to let go of. I've always recognized elements of his personality in me, and I just know that we'd be such good friends if only there were more time."
___
© 2023 Los Angeles Times
Distributed by Tribune Content Agency, LLC.