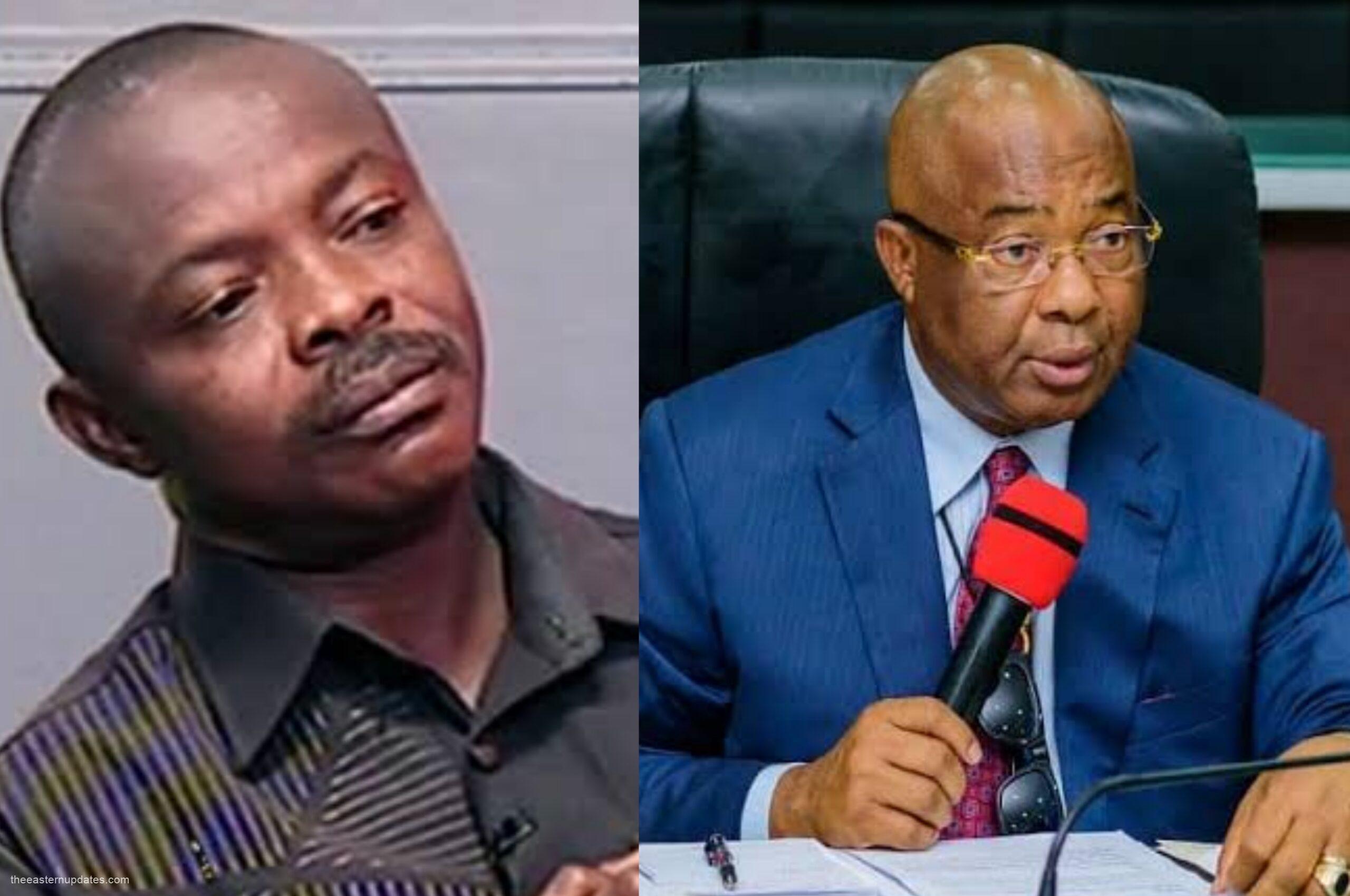 Governor Hope Uzodinma of Imo state has distanced himself from the attack on President of the Nigerian Labour Congress, Joe Ajaero, during protest in the state. 
Appearing on Channels Television's Politics Today on Thursday night, November 9, Uzodinma stated that while Ajaero is pursuing his own interest in the state, he has no reason to support or encourage an assault on him. 
He said; 
"I think Joe Ajaero is pursuing his interest. He has said times without number that he is a member of the Labour Party. He has a candidate in the election of Imo State, so he is driving whatever programme will give an advantage to the Labour Party in Imo State.
"If you follow with interest the history of the Labour Congress from 1999 till date, never in the history of any government has the Labour Congress or Labour union, shown the level of hostility they have shown to this administration.
"Assuming anybody has gone to Joe Ajaero to report that there was anything the Imo State government has not done right, I think the first thing he should do is to try to find out from the state government.
"As I speak to you, we have not met, we have never discussed, he has never presented anything to me. I am not a member of the Labour Union. I have no reason to encourage or support an assault on Joe Ajaero, who is the President of the Nigerian Labour Congress."
On if he would directly apologise to the NLC President over the assault, Uzodimma said;
"Ordinarily, whether Joe Ajaero is the Labour President, if such a thing happens to any human being, I must apologise because it's in my state.
"Whatever has happened to Joe Ajaero in my state, which I am not aware of, can never be aware of, that led to him being assaulted, of course, must be regretted by both my government and my person."