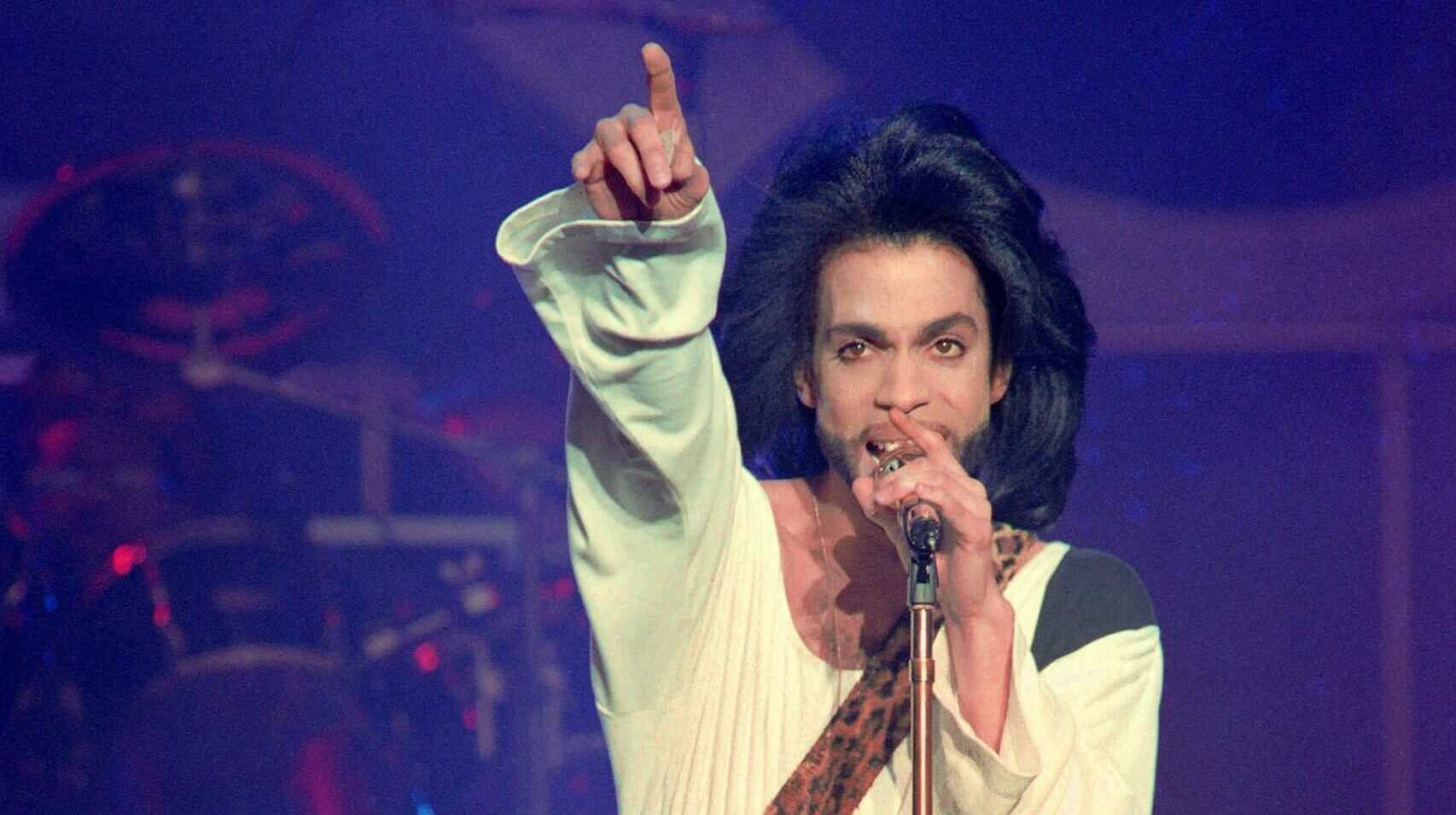 Got some cash? You can own a pair of sunglasses, a lapel brooch or a cashmere coat once owned by Prince.
A collection of Prince's clothing, jewelry and memorabilia is on the auction block, with some bids starting at an affordable $100.
Highlights from the vast private collection include Prince's classic white ruffled shirt worn on stage during the 12th annual American Music Awards in 1985, his "Purple Rain" era black and purple gloves and his iconic high-heeled blue boots from his Act I tour (valued at $20,000), according to RR Auction's website, where anyone can vie for the items.
In all, there are 203 items up for bidding, according to Bobby Livingston, executive vice president at the company.
Most of what's offered is clothing and other items spanning from the mid-1980s to the late '90s, from Prince's "Purple Rain," "Lovesexy," "Parade" and "Sign 'O' the Times" eras.
"The collector who owns it has spent the last decade or so collecting these things from various designers and auction houses," Livingston said. "So it's a pretty comprehensive fashion collection that follows the whole career of Prince."
The collector (who is unnamed) decided it was time to share his private cache with other Prince fans, Livingston added. The auction includes items with bids at $100 while bidding on Prince's blue boots was at about $11,000 as of publication.
"You can see the metal bracket braces that are holding up the heels if you look underneath it," he said. "It just shows an intense amount of wear — how he was jumping on stage and dancing. You can really get a sense of the performer."
Some the the quirkier items include collections of dyed fabric samples for his tours, a handwritten note with wardrobe changes for his 1990 Nude Tour and Polaroid photographs of his wardrobe collection.
"Each new project came out and not only did he change his music but he changed his fashion and design sense," Livingston said, "That's what makes this collection so remarkable. You can tell the whole story from Purple Rain on."
Bids close at 6 p.m. on Nov. 16. Those interested in bidding can go to rrauction.com.
___
© 2023 StarTribune
Distributed by Tribune Content Agency, LLC.