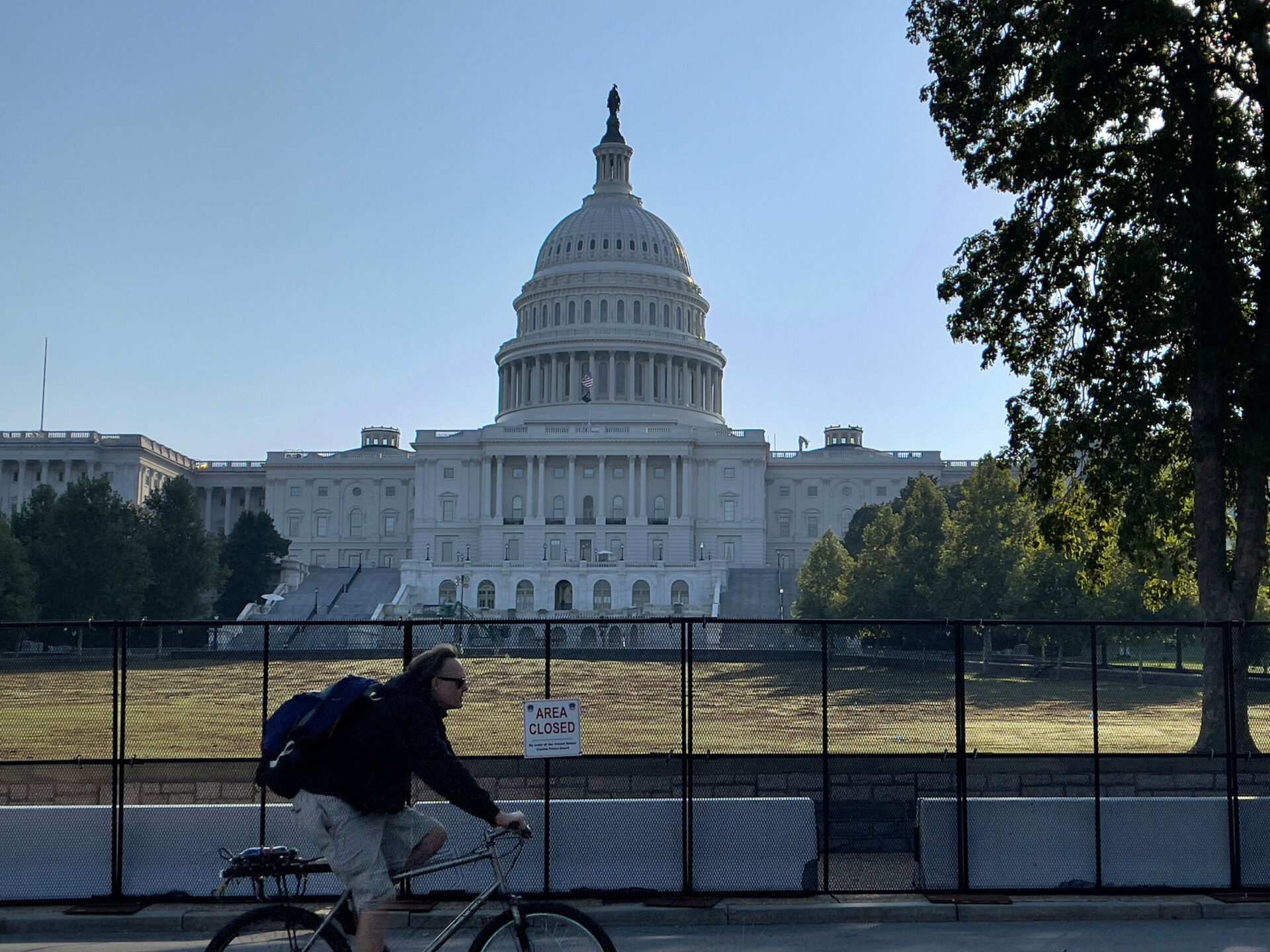 A man attempting to evade Capitol Police crashed a stolen vehicle into a barricade on the Capitol complex early Sunday, and officers arrested the driver and passenger on gun and other charges, police said.
A Capitol Police officer saw a white Infiniti Q50 idling at a green light near Union Station at about 2:15 a.m. and tried to make a stop on a suspicion the driver was impaired, the Capitol Police said in a news release.
The driver sped away and crashed the car into the vehicle barricade near First and D streets Northeast, the agency said. Both occupants — Ricardo Glass and Onosetale Okojie, two 20-year-olds from Washington — fled the crash scene and were tracked down by officers and arrested, the agency said.
Officers recovered a Glock handgun with a 22-round extended magazine and another Glock with a "giggle switch," which turns the weapon into a machine gun, the agency said. The car was stolen out of Maryland, the department said.
The duo faces charges that include carrying a pistol without a license, possession of a large-capacity ammunition feeding device, reckless driving, fleeing from a law enforcement officer in a motor vehicle and driving under the influence of alcohol or drugs.
The department in 2023 has confiscated more than 30 guns, which are prohibited on Capitol grounds.
"This is just another example of our officers and their vigilance and perseverance putting away dangerous criminals," Sean Gallagher, assistant chief of police for uniformed operations, said in the news release. "They are constantly working to keep everyone safe throughout the Capitol Complex."
___
© 2023 CQ-Roll Call, Inc
Distributed by Tribune Content Agency, LLC.