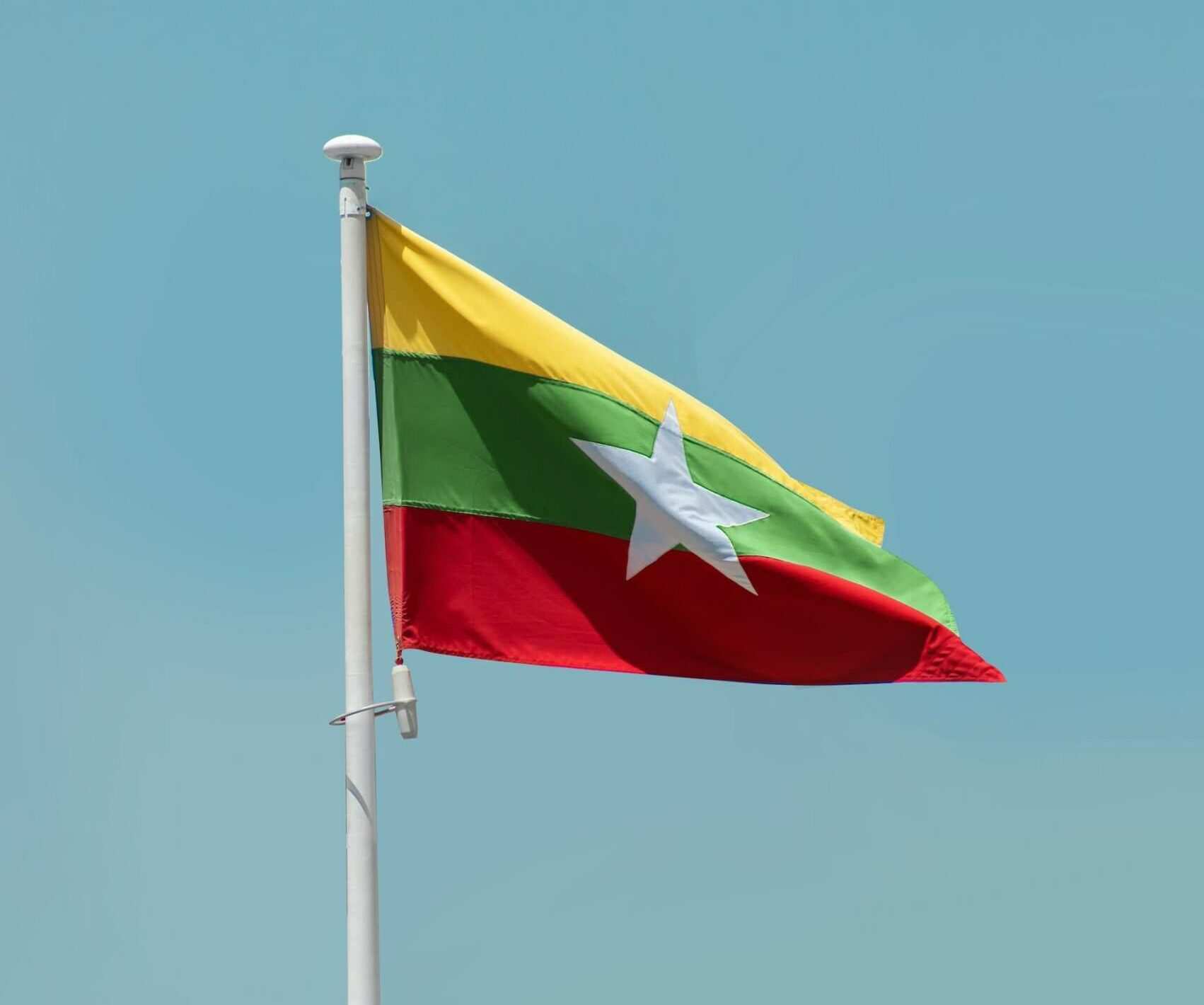 This article was originally published by Radio Free Asia and is reprinted with permission.
Fighting between the Myanmar military and resistance groups in Sagaing region continued Monday after junta airstrikes over the previous three days killed  at least five civilians, one armed group told Radio Free Asia. 
The battle began Friday, when three allied groups attacked a school campus and other buildings where junta troops were stationed. 
The Arakan Army, Kachin Independence Army and People's Defense Forces attacked the school before dawn. The group also targeted a police station and administration office in Sagaing region's Kawlin township. The junta reacted by calling in airstrikes killing and injuring several civilians, said Kawlin city locals. 
A junta jet attacked Hpa Le village in Kawlin township on Friday night, killing 34-year-old Naing Min Oo.
The following day, the junta carried out more than 10 airstrikes, damaging buildings and killing two people, according to Kawlin-based defense groups. 
And on Sunday morning, a fighter jet enroute from Mandalay region's Tada-U township opened fire on Kawlin city. 
Defense forces have reportedly rescued more than 10,000 residents trapped in the city since Friday. There were still more than 1,500 people trapped as of Sunday morning due to heavy airstrikes near the city's high school, a local resident who wished to remain anonymous for fear of reprisals told RFA.
"The situation in the morning was that they were still fighting with the junta army. A jet came often and opened fire. A jet dropped bombs in the morning," the local said. "People were trapped and some were injured due to the junta's aerial bombardment. When civilians were trying to leave toward the eastern part of the city, junta soldiers arrived and the locals were trapped."
Residents who could not escape had to hide in houses during the fighting, he added.
Aid workers are still trying to evacuate the people trapped in the city, said a rescue worker, who asked not to be named for security reasons.
"People are being evacuated as much as possible. Some were evacuated on Sunday morning. All the phone lines were cut, some people were outside [the war zone], but they were still out of contact," they said. "The junta troops are stationed around the city's general administrative office now."
Residents from Kawlin's surrounding villages also fled, bringing the total number of people forced to abandon their homes to nearly 100,000, according to the rescue worker. 
Fighting has also prevented aid workers from collecting bodies in the area and they have not been able to accurately count the number of people who died since the initial blasts on Friday.
"Junta troops are stationed in high-rise buildings. They shoot people if they come out on the street," the rescue worker said. "There are people who have died due to the junta's shooting. They use people as human shields."
The battle is taking longer than expected because of the combined junta ground and air attack, said a member of Kawlin township's People's Defense Force (PDF), who wished to remain anonymous for security reasons.
"There is a hospital next to the general administration office, and the Number Two High School is next to the hospital. The defense forces took up positions for more than 200 meters and are fighting fiercely to capture the junta's camp," they said. 
"The four sides of the General Administrative Office were surrounded by our PDF troops. But we still can not get close because junta troops have strong bunkers and weapons. A jet came to open fire every 30 minutes, and we had to retreat when the jet flew in."
The junta has not released any information about the attacks in Kawlin. RFA's calls to Sagaing region's junta spokesperson Sai Naing Naing Kyaw went unanswered on Sunday.
At noon on Monday, some allied forces and locals claimed that resistance forces had finally taken control of Kawlin city, but RFA has not been able to independently confirm this.