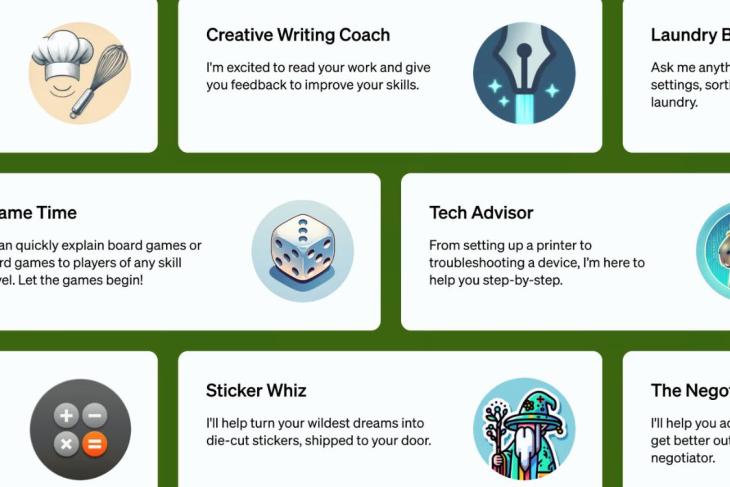 OpenAI is making ChatGPT more fun as you can now create its personalized version, which will cater to specific needs. The company, at its DevDay special event, has announced GPTs for the purpose. Plus, there's the new ChatGPT 4 Turbo model too. Here's all you need to know about the custom GPTs.
OpenAI Introduces GPTs
GPTs will help you make a version of ChatGPT for yourself, which will work according to you, thus, giving you some control over the conversational AI tool. So, suppose you need a version of ChatGPT for math or for some creative writing lessons, OpenAI has given you a solution!
And if you think you need to learn coding for this, that won't be the case. The process will be very simple and you are just required to start a chat with ChatGPT and provide it with content on the topic. You can also feed it with options to search the web or make images. If this idea interests you, you can head over here to try this out. You will also be able to make custom actions for GPTs with the help of different APIs.
OpenAI, in a blog post, says, "We designed GPTs so more people can build with us. Involving the community is critical to our mission of building a safe AGI that benefits humanity. It allows everyone to see a wide and varied range of useful GPTs and get a more concrete sense of what's ahead. And by broadening the group of people who decide 'what to build' beyond just those with access to advanced technology it's likely we'll have safer and better aligned AI."
There are a number of ideas available for GPTs for ChatGPT Plus and Enterprise users, including Canva and Zapier AI Actions. More users, probably, free users, will be able to use GPTs in the near future. This can be used for your personal use or could just be a company thing. If you want, the custom ChatGPT can be used for a wider audience too.
GPTs will focus on your privacy and security and your data won't be shared with developers or third parties. OpenAI will also launch the GPT Store later this month, which will list down custom GPTs by verified developers so that they are more accessible to the public. Developers will soon be able to earn money from this too.
So, what are your thoughts about this? Do you like the idea of creating a personalized ChatGPT model? Let us know in the comments below.