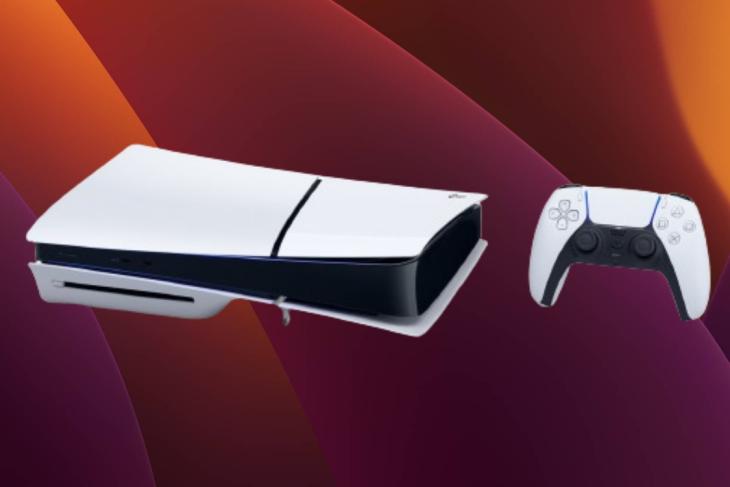 People have started to tear down the new PlayStation 5 model, which is referred to by most as the PS5 Slim. Earlier, we had shared leaked photos of the console and compared how PS5 Slim vs PS5 compares in size. Today, we will be discussing the internals of the new PS5 Slim, courtesy of Linus Tech Tips and Dave2D who have already performed a teardown of the PlayStation 5 Slim.
What's Inside the PlayStation 5 Slim? Teardown Reveals
The highlight of the new PlayStation 5 model is the fact that it is a smaller, lighter gaming console. With the teardown, we can now discuss many of the internal characteristics of the PS5 Slim. Previously, we speculated that a newer processor with a better manufacturing process would be used in the PS5 Slim. However, the teardown reveals that it's a 6nm processor after all.
This is different from the original PS5 model that shipped with a 7nm processor, however, a 5nm or 4nm processor was expected based on speculations (before the PS5 Slim launch). If you did not know, Sony quietly updated the PS5 with a 6nm processor in September 2022.
So, these rumors can now be discarded entirely because the PS5 Slim still uses the same processor as used in the existing console. The PS5 Slim's 6nm chipset was further confirmed with a system power consumption test revealing that both the current and new PS5 models consume similar levels of power (via LTT) being within the margin of error.
Image Courtesy: LTT

Image Courtesy: Dave2D

Image Courtesy: Dave2D
So, how was the PS5 Slim made possible? A complete redesign has been done by Sony. The modular design helps it achieve a smaller size with the removable disc drive. The cooler has been changed too, as the slimmer model features an extra heat pipe, however, it is attached to a smaller baseplate as compared to the OG PlayStation 5.
Reportedly, the fan has also changed to a 19-blade design and the team behind the PlayStation 5 Slim's design has put in the maximum amount of effort to use the internal space as efficiently as possible. Liquid metal is still being used as Sony's choice of thermal interface material (TIM), and this is better than thermal paste.
What are your thoughts on the new PS5 Slim? Do you think the size has been reduced enough to be worth the 'Slim' name that people have been attributing to the new model? Let us know in the comments below.