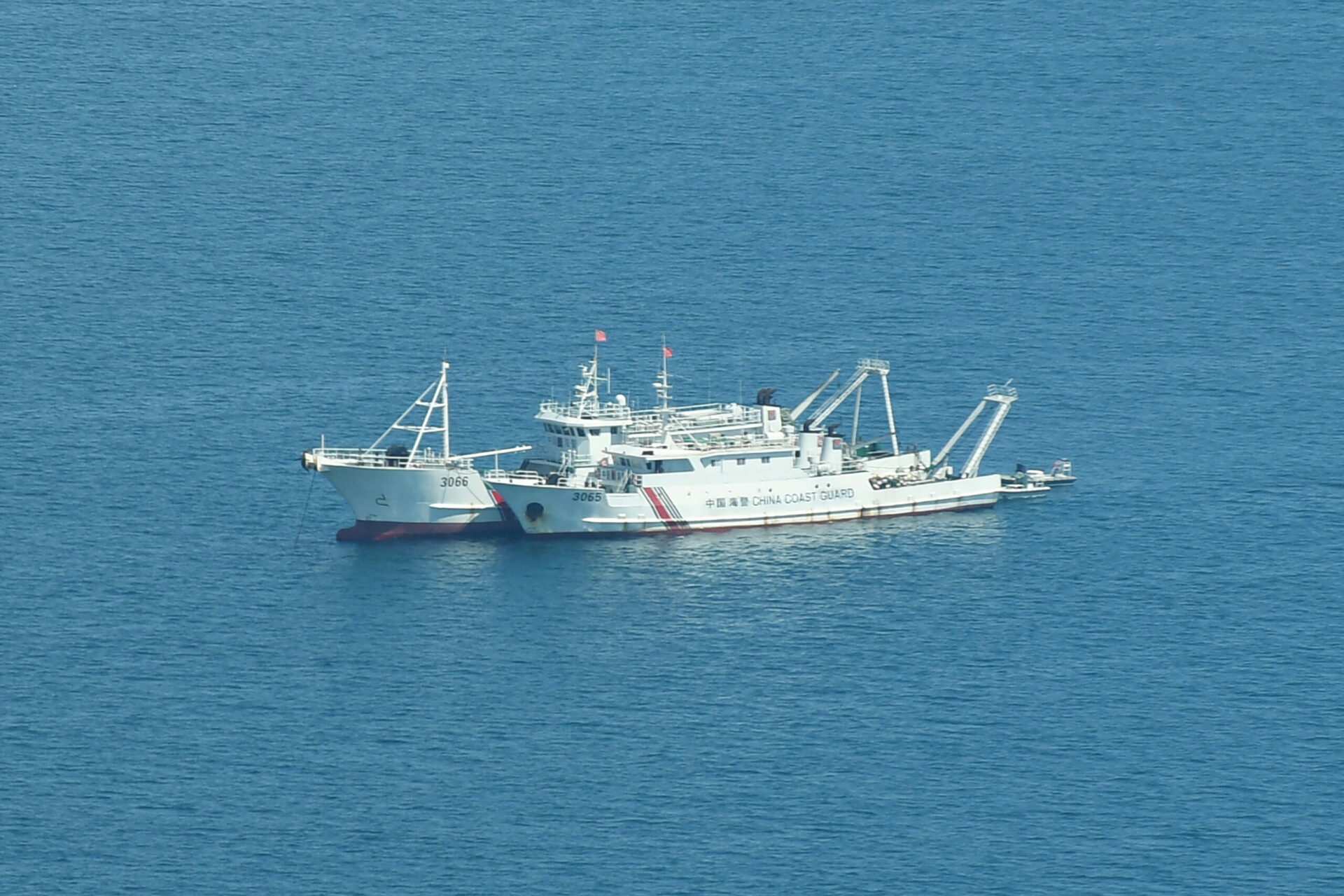 The Philippines on Tuesday vowed to protect its territory "at all cost", a day after China's military said it blocked a Philippine ship patrolling near a disputed shoal in the South China Sea.
A Philippine Navy ship conducted routine patrol operations near Scarborough Shoal "without any untoward incident," National Security Adviser Eduardo Ano said in a statement. He said the vessel "did not illegally enter any space under Chinese sovereignty" because the shoal is part of the Southeast Asian nation's territory.
"Following the strong guidance of President Ferdinand Marcos Jr., we will protect our territory and sovereign rights at all cost," Ano said.
China's military on Monday said it warned and blocked a Philippine vessel that entered the waters near Huangyan Island, which is how it calls Scarborough Shoal, without permission. The Philippines' actions violated China's sovereignty, according to Tian Junli, spokesperson for Beijing's Southern Theater Command, urging Manila to stop infringement and provocations to avoid an escalation of the situation.
Ano said the Philippines' military and coast guard "will not be deterred by the aggressive and illegal activities" of Chinese vessels within its exclusive economic zone in the South China Sea.
"China is again over hyping this incident and creating unnecessary tensions between our two nations," he said.
Scarborough Shoal is a chain of reefs and rocks that both China and the Philippines claim as their own. It recently became the center of the long-running maritime feud between the two nations after Manila said last month said it cut a floating barrier installed by Beijing that prevented entry of Filipino fishermen.
Tensions in the disputed sea escalated this month after Philippine and Chinese vessels collided in two separate occasions when the Philippine ships were on a mission to deliver supplies to a military outpost in Second Thomas Shoal.
___
© 2023 Bloomberg L.P
Distributed by Tribune Content Agency, LLC.