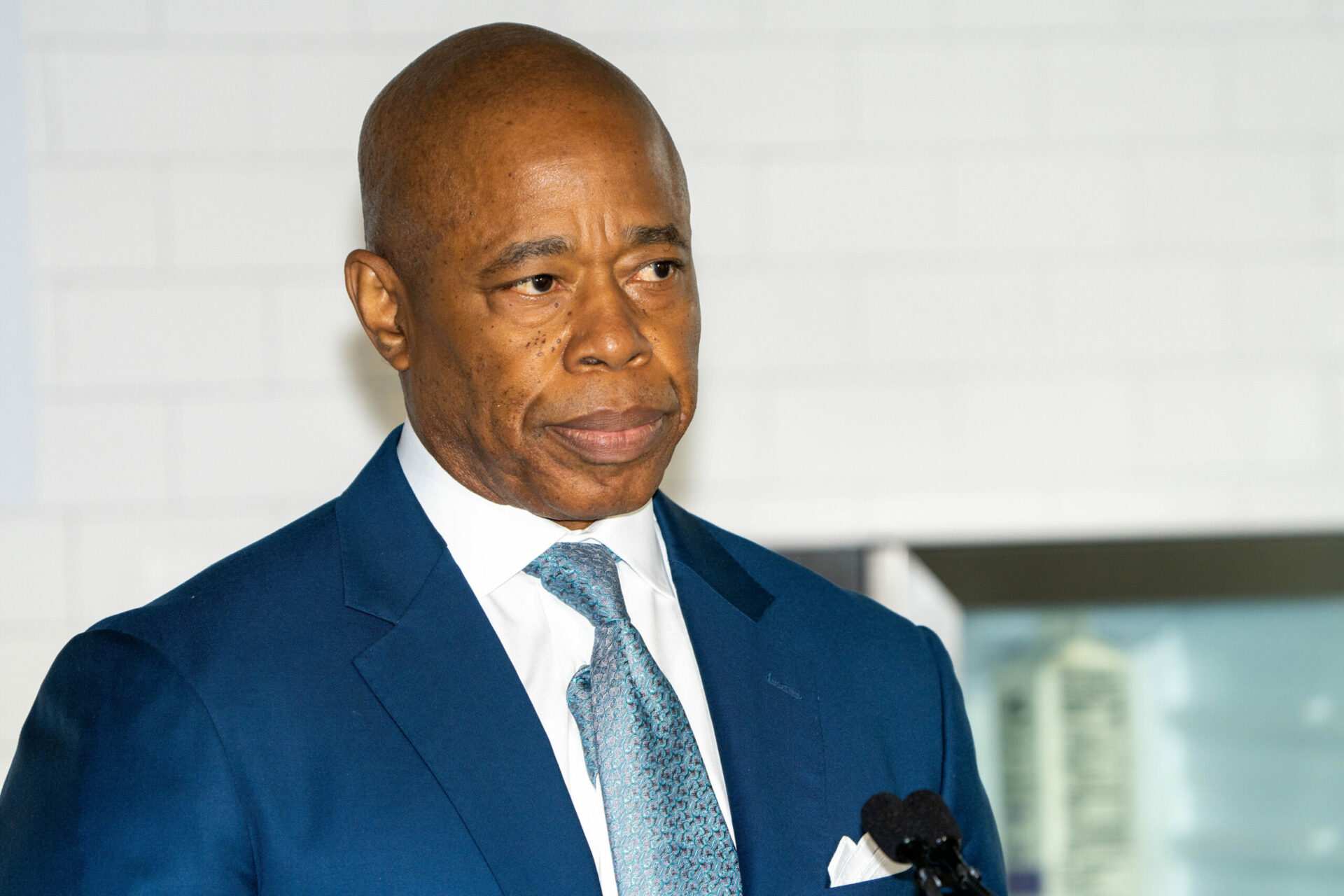 The Federal Bureau of Investigation (FBI) raided the home of New York City Mayor Eric Adam's top fundraiser on Thursday.
The Brooklyn home of Brianna Suggs, who served as a consultant to Adams, was the target of the raid, according to the New York Post.
Mayor Adams abruptly canceled several meetings in Washington, D.C. Thursday morning, apparently in response to the raid.
Suggs has earned over $150,000 for Adam's campaign since 2021, and has received more than $16,500 in payments from Adams' accounts.
"I heard screaming maybe two or three hours ago," one neighbor said, according to The Post. "I heard helicopters (also) … the house is boarded up."
According to The New York Times, City Hall would not explain why Adams canceled his meetings in Washington.
"The mayor is returning to New York City to address a matter," Mr. Lutvak, the mayor's spokesman, said in an email. "These meetings will be rescheduled as soon as possible."
The raid comes after Adams warned the Biden administration's border crisis will "destroy New York City" as officials grapple with an influx of more than 110,000 migrants since last year.
"Let me tell you something, New Yorkers. Never in my life have I had a problem that I did not see an ending to. I don't see an ending to this. I don't see an ending to this. This issue will destroy New York City. Destroy New York City," Adams said in September. "We're getting 10,000 migrants a month."
"We had a $12 billion deficit that we're going to have to cut. Every service in this city is going to be impacted. All of us," Adams continued. "It's going to come to your neighborhoods. All of us are going to be impacted by this. I said it last year when we had 15,000. I'm telling you now with 110,000. The city we knew we're about to lose. And we're all in this together."
This was a breaking news story. The details were periodically updated as more information became available.