It's been two days since Apex Legends Season 19 was released, and I know you're busy trying out Conduit and her shield healing abilities. But it's time to gear up for the first-ever and biggest collaboration in Apex Legends history. Yes, as teased in October, the Rockstar singer Post Malone has partnered with Apex Legends to not only bring us new cosmetics but a cool limited time mode. Here are all the details of the in-game event.
Apex Legends x Post Malone Event Details
For those unaware, Austin Richard Post, aka Post Malone, is a massive fan of Apex Legends. During the lockdown days, he even streamed the game on Twitch and played with popular streamers like iiTzTimmy. Now, iiTzAusty brings an in-game partnership for "two weeks of beautiful mayhem," as they like to call it.
The Apex Legends x Post Malone event will start on November 7th and continue until November 21st. Similar to Fortnite, this collab has given birth to a new "Iconic" skin tier, represented by teal color in-game. Available for Octane, Wraith, Horizon, and Lifeline, all these skins have been created in collaboration with and inspired by Post Malone. I mean, you can see Wraith donning face tattoos and Octane's swag in this event's skin is unmatched.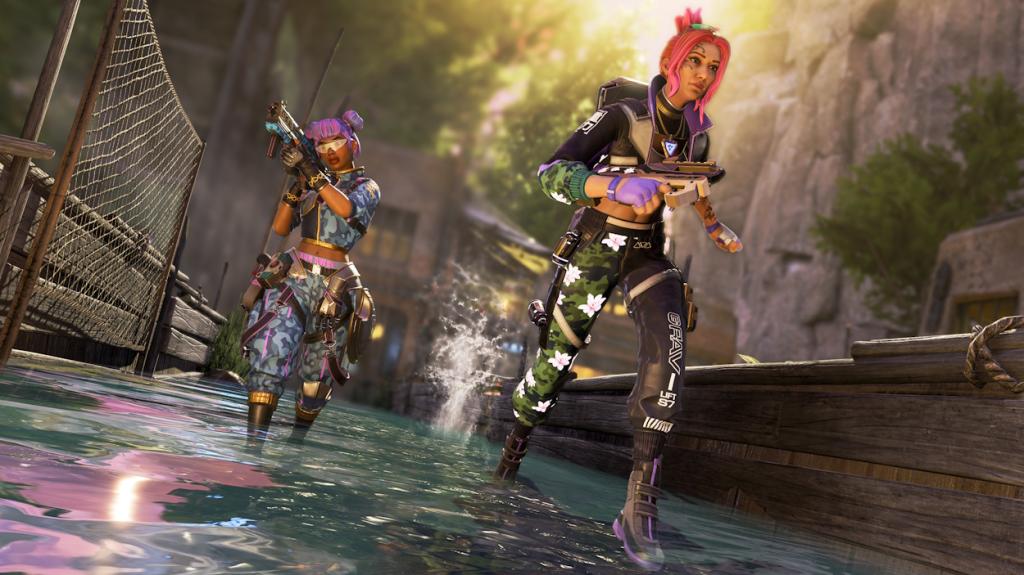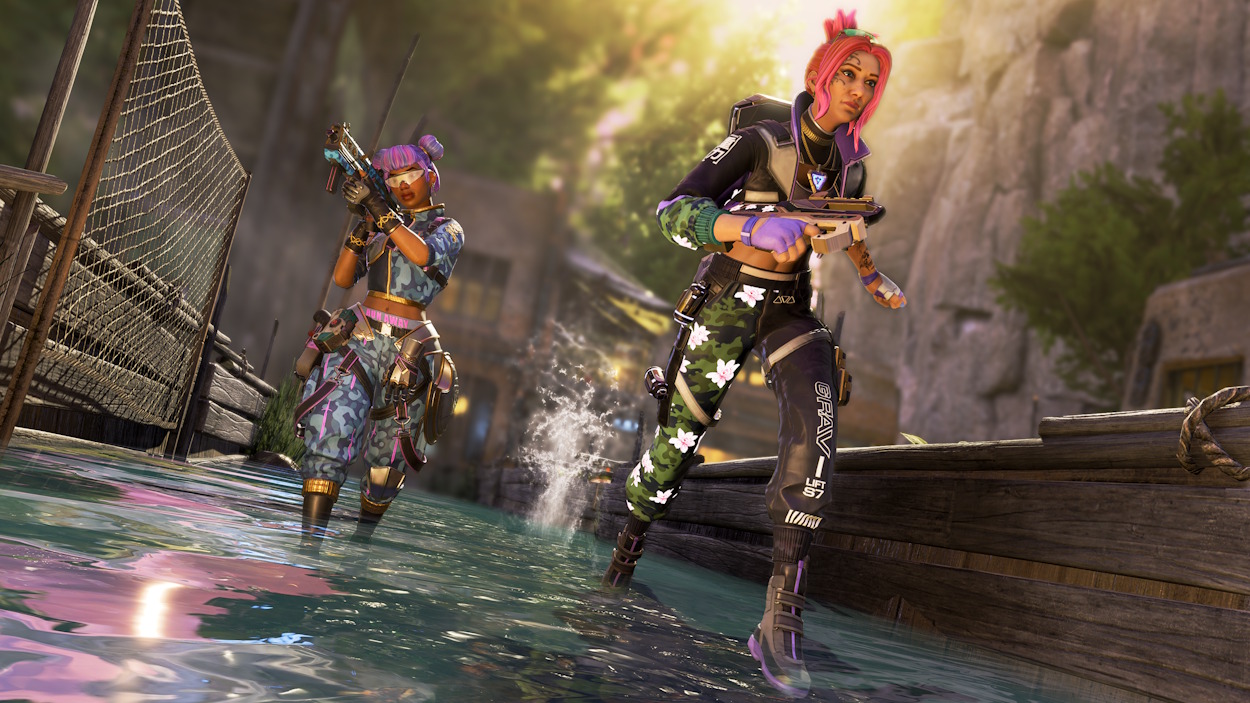 Moreover, the event will also include additional cosmetics for weapons and event-themed stickers. Respawn pointed out to us that players will be able to get three Legendary stickers if they unlock all the 20 event-themed stickers that become available on November 7th.
In addition to the Iconic skins, bundles, and stickers, the event will also give you a chance to unlock free cosmetics from a rewards shop. It will be similar to the compute nodes that we had to collect back in Season 17. You will need to earn "Camo Credits" by completing daily challenges, which you can then spend in the rewards shop to get skins, banners, battle pass levels, and much more.
Three Strikes LTM in Apex Legends: How It Works?
In addition to the usual cosmetic store that we expect from events in-game, the Apex Legends x Post Malone event also marks the debut of an exhilarating new LTM called Three Strikes. Yes, it is a baseball reference, as the game mode will give you three chances to prove your mettle.
Do you like to hot drop? Well, some of my friends too but playing "Back to the lobby simulator" is not my cup of tea. But this mode makes hot-dropping enjoyable, as you don't have to go back to the lobby instantly when your team is eliminated. Instead, you will get resurrected with all your loot with attachments, armor (with Evo progression), and inventory intact, ready to take on the opponents once again!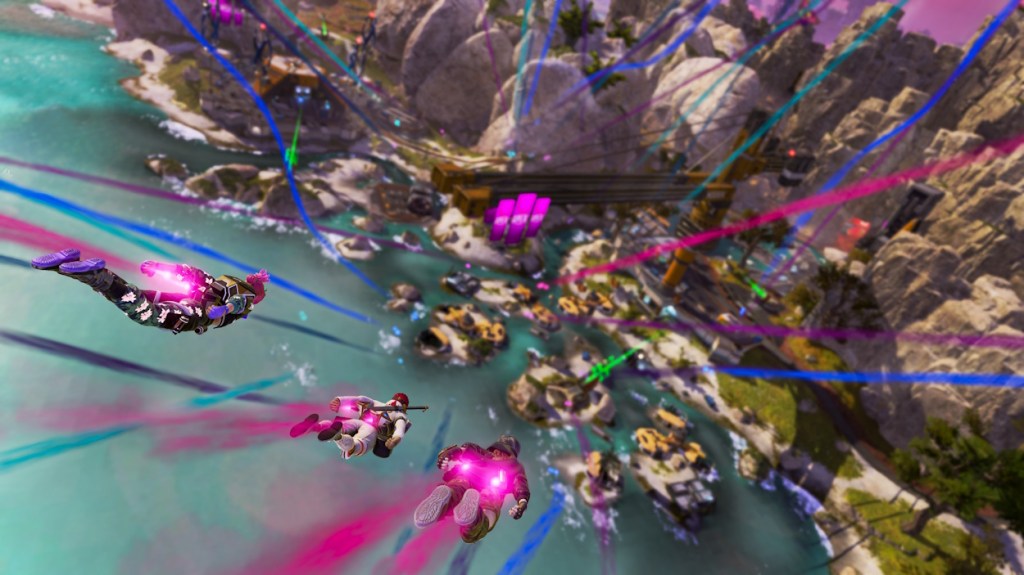 You can respawn twice and keep fighting, but the third time that you and your teammates die, well, it's game over for you. To make the fights super sweaty and interesting, Respawn has some additional rules in place.
Firstly, you cannot finish downed enemies. They are TRULY INVINCIBLE as they don't even have a timer for when things go dark. This means, that if you get downed and your team is far, you can just crawl across the map to them. No biggie, right? Also, no shield swaps for sweaty Wraiths! But you do have the option to cop out, just like you do in the Firing Range.
Secondly, there's super fast revives enabled in the Three Strikes game mode. It takes about two seconds, and you are back in the game with around 70HP, ready to support your team and become the Champion. I mean, you can just spam Lifeline's passive revive in front of enemies, leaving them helpless ().
I know you must be thinking about how the final zones are going to play out. Will we see squads flying in as the Round 6 ring closes in? I am sorry to break the bubble, but no as the strikes functionality will be disabled as we approach the late game. I don't wish to spill all the beans and leave something for you all to discover when you play this game mode next week.
So, are you excited for some action-packed, sweaty games in the new Three Strikes LTM? What Posty song are gonna be bumping as you take down squads? Whatever song it may be, don't forget to add "Too Cool to Die" to your playlists.