Dodges ships and sharks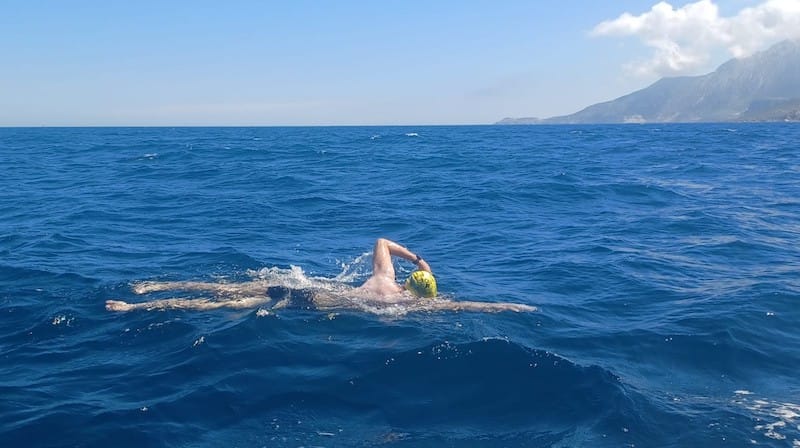 A partner at Clyde & Co has swam 15km across the Strait of Gibraltar, raising nearly £4,000 for charity in the process.
The epic swim saw lawyer Chris Murray dodge container ships, a variety of fishing and ferry boats, and (perhaps most worryingly) a selection of orcas, jellyfish, and sharks.
Thankfully, the personal injury specialist successfully completed the 15km swim between Spain and Morocco in a very respectable four hours and 50 minutes.
"The first two hours were by far the hardest, where the swell and tankers churning the water made it feel like you were inside a washing machine at times," Murray said. "And even though my support boat was on hand in the event of an emergency, it was psychologically demanding knowing the Strait was 900m deep — five the times the depth of the English Channel."
Thalassophobia sufferers look away.
The 2024 Legal Cheek Firms Most List
On why he completed the challenge, Murray added:
"While the swim was personally challenging, I knew that at no point was my life ever truly at risk. Sadly, the estimated six million Ukrainian people displaced as a result of the Russian invasion cannot say the same. With no obvious end to the Ukraine crisis in sight, and with winter fast approaching, the situation remains dire for children and their families. Fortunately, thanks to the incredible generosity of colleagues, clients and family we're able to provide much needed humanitarian relief to children in Ukraine."
The post Clydes lawyer swims from Spain to Morocco in charity challenge appeared first on Legal Cheek.