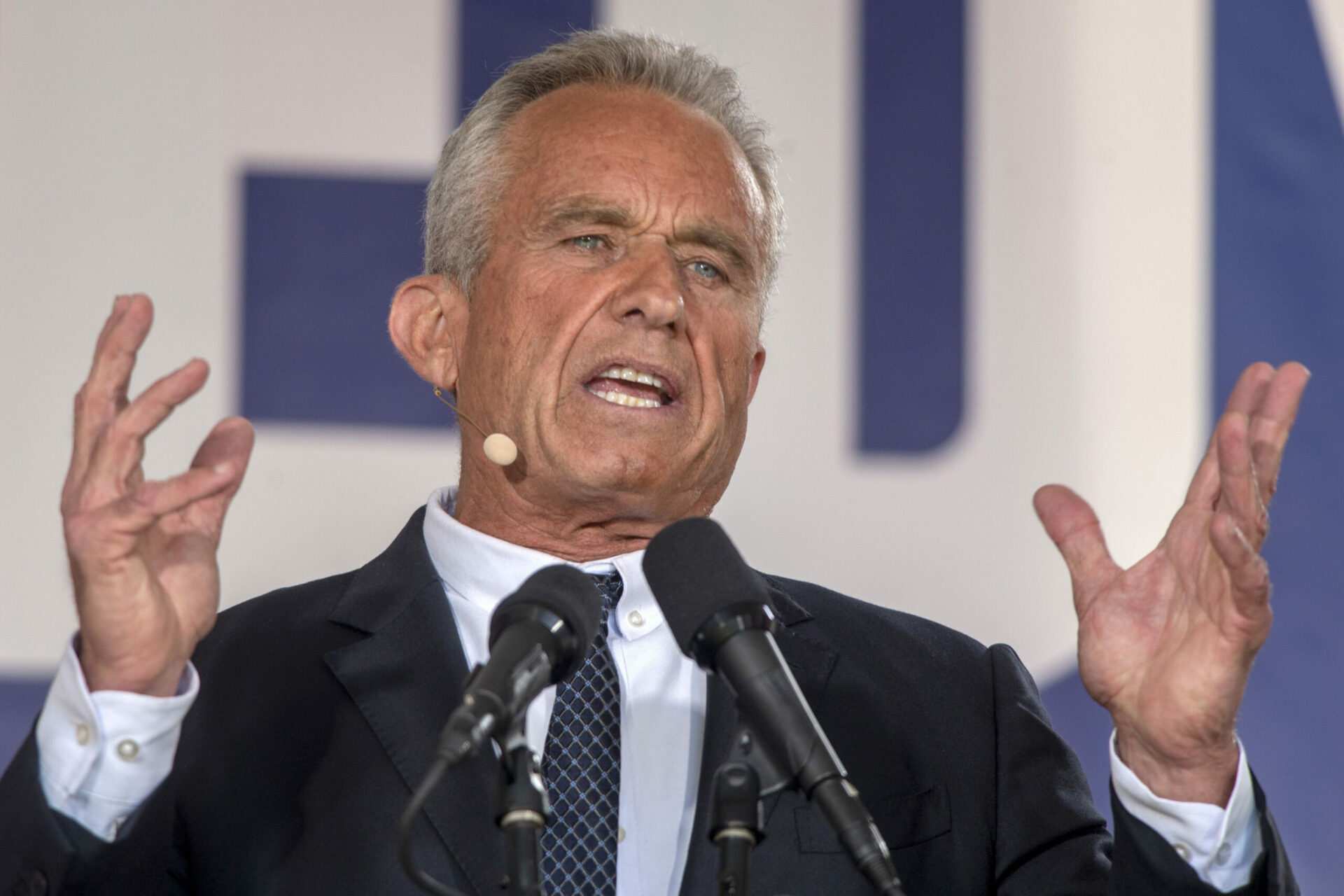 During a recent event at former President Donald Trump's Iowa campaign headquarters, Donald Trump Jr. described independent 2024 presidential candidate Robert F. Kennedy Jr. as a "Democrat plant" meant to hurt Trump's chances in next year's election.
Asked by a Trump campaign volunteer in Iowa last Thursday about Kennedy's recent launching of an independent campaign for president in 2024, Trump Jr. said, "It legitimately always felt like it was a Democrat plant to hurt the Trump thing."
Trump Jr. also told the Iowa volunteers that Kennedy "wouldn't be there if the Democrats didn't want him."
Kennedy's decision to run as an independent rather than continuing to challenge Biden in the Democrat primary has led to questions regarding whether he will be a "spoiler" candidate in the 2024 election.
Announcing his independent campaign earlier this month, Kennedy said, "The Democrats are frightened that I'm gonna spoil the election for President Biden. And the Republicans are frightened that I'm gonna spoil it for President Trump. The truth is, they're both right: My intention is to spoil it for both of them."
READ MORE: Video: Trump mocks Biden wandering on stage
While Trump Jr. insisted Kennedy "should be much more of a threat to Joe Biden than to us," he also warned Make America Great Again supporters not to be deceived into supporting Kennedy for his previous comments regarding the COVID-19 vaccine that appear to be more closely aligned with conservatives.
"Once you actually look at his voting record, you're like, no, he's just a liberal that is anti-vax," Trump Jr. stated, highlighting Kennedy's positions on guns, reparations and immigration.
"Being anti-vax, I don't think that's enough," he said.
Nevertheless, Trump Jr. emphasized that the Trump campaign will have to take steps to effectively inform voters of Kennedy's campaign platform.
According to The Hill, Republican 2024 presidential candidate and Florida Gov. Ron DeSantis has claimed that Kennedy's independent campaign could "hurt Trump" in a potential rematch with President Joe Biden in 2024.
"You have another wrinkle now with RFK Jr. as a third party," he warned. "RFK Jr. will be a vessel for anti-lockdown and anti-Fauci voters if Trump is the nominee."