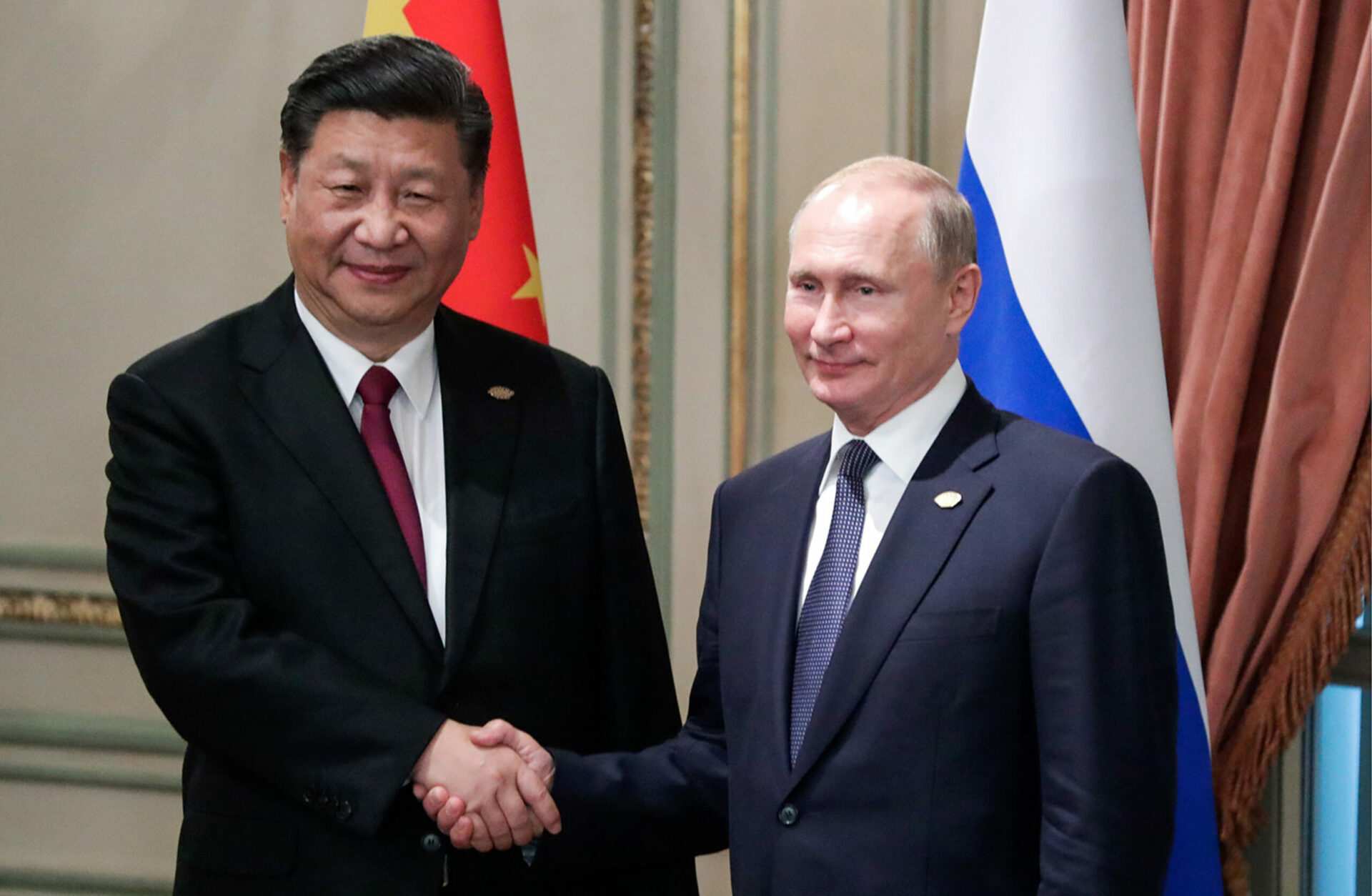 This article was originally published by Radio Free Asia and is reprinted with permission.
Chinese and Russian military officials at the 10th Beijing Xiangshan security forum have joined each other to criticize the United States for "stirring up trouble around the world" and engaging in "clique politics."
The Chinese defense minister is absent from this year's forum as Li Shangfu was removed from his post last week.
Vice chairman of China's Central Military Commission and the second highest military official in China, Col. Gen. Zhang Youxia, on Monday gave opening remarks in which he lashed out at "certain countries" that "deliberately create turbulence, meddle in regional affairs, interfere in other countries' internal affairs and instigate color revolutions."
"Wherever these countries go, there is no peace," Zhang said.
In contrast, "China President Xi Jinping's global security initiative shows the world the right direction for common security and lasting peace."
"Countries should not build their own security at the expense of other countries' security," said the general, adding: "Countries should not deliberately provoke other countries on major and sensitive issues."
Zhang Youxia reiterated Beijing's stance that Taiwan "is the core of China's core interests" and China's armed forces will not be "soft-hearted" when it comes to the Taiwan issue.
The Beijing Xiangshan forum opens amid some renewed efforts to salvage the deteriorating U.S.-China bilateral relations. 
Chinese Foreign Minister Wang Yi went to the U.S. last week for talks with U.S. officials, including on a possible summit between the two countries' top leaders, but warned that the road to such a summit "will not be a smooth one."
The annual Beijing Xiangshan forum hosted by the People's Liberation Army (PLA) Academy of Military Sciences and the Chinese Institute of International Strategic Studies (CIISS) kicked off on Sunday under the theme 'Common Security, Lasting Peace.'
The Pentagon has sent a low-key delegation led by Xanthi Carras, the Country Director for China in the Office of the Undersecretary of Defense for Policy from the Department of Defense, to attend the forum.
'Exemplary model' 
The Russian delegation is headed by the Minister of Defense Sergei Shoigu, who is also in China on an official visit.
"The model of interstate relations between Moscow and Beijing, in fact, can be called 'exemplary'," said Shoigu in his speech on Monday.
The minister added that this model becomes "more attractive" for other countries to follow and that "the circle of our friends and like-minded countries," who don't wish to be drawn into the West's confrontational agenda, is expanding.
"It clearly showed that more and more countries are in favor of a fair and sustainable multipolar world order," Shoigu said.
Earlier this year, Russian President Vladimir Putin and his Chinese counterpart announced a "no limits" relationship between their countries. Putin has just been to Beijing to attend the 2023 Belt and Road Forum.
Shoigu accused the West of "seeking to spread the conflict potential to the Asia-Pacific region."
NATO is covering up the buildup of military force in the Asia-Pacific region with an ostentatious desire for dialogue, imposing alliances and operational interaction on partners," he said in a strongly worded speech.
Russian news agency RIA Novosti quoted the minister as saying that "U.S. military biological activities are gaining momentum … a whole network of laboratories has been set up in Singapore, Thailand, Cambodia and the Republic of Korea," referring to South Korea by its official name.
Shoigu warned of "a direct military clash between nuclear powers, which is fraught with catastrophic consequences."
The minister argued that "there are no real military threats to the security" of the U.S. and other NATO countries in the Asia-Pacific region.
Washington has accused Beijing of aggressive campaigns in the East China and South China seas, as well as in the Taiwan Strait, and vowed to defend its allies in the region.
"The United States and NATO continue to seriously hope that they will be able to undermine Russia's security and deprive us of the will to resist." Shoigu emphasized, saying that the situation in Ukraine shows "the futility of these plans."