The name of fallen Vietnam War veteran James E. Gosselin, from Atlantic County, was added to the New Jersey Vietnam Veterans' Memorial Wall during a ceremony, after it was discovered a clerical error had mistakenly listed him as being from another state.
More than 1,500 of the state's Vietnam veterans' names were inscribed on the memorial wall in Holmdel in 1995 when it was first created.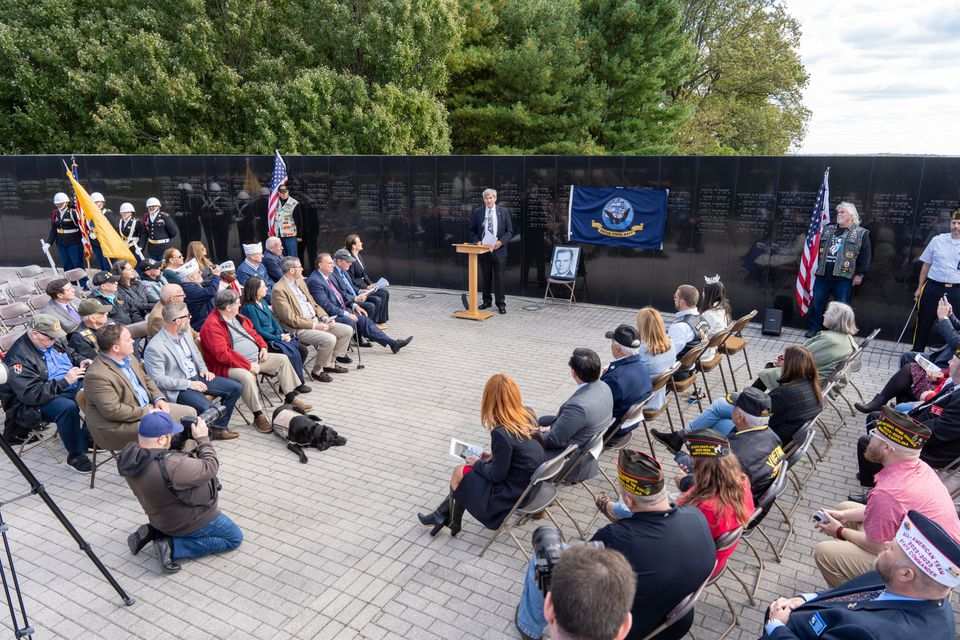 However, because records from the war listed Gosselin as being from Pleasantville, Pennsylvania — and not his true hometown of Pleasantville, New Jersey — he was never included.
Sunday's ceremony marked the official correction and celebrated Gosselin's addition to the wall, making him the second name added in the 28 years since its creation. He is the 1,564th veteran memorialized on the open-air monument.
He is listed on the Feb. 2 panel to commemorate the day in 1968 when he was killed in action while serving as a Navy Corpsman, a combat medic for the Marines, during the Battle of Huế. Gosselin was 26 years old when he died, having initially joined the Army after high school and later serving in the Navy.
The ceremony was attended by dozens of people, including members of the American Legion, Jewish War Veterans, Veterans of Foreign Wars and a large group from Gosselin's hometown.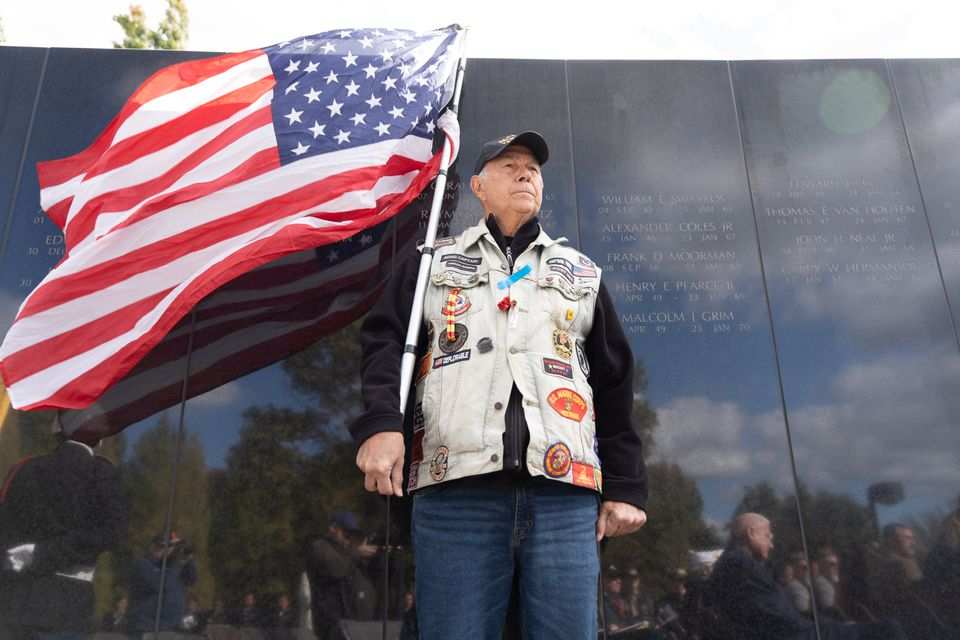 Pleasantville High School's marching band, along with the school's Junior ROTC, traveled to perform at the event.
"After working on this now for a couple of months, I feel like I'm related to the guy, like this is a long-lost cousin or uncle," said Amy Osborn, chief executive office of the New Jersey Vietnam Veterans' Memorial Foundation. "The one and only picture we have of him is his high school yearbook picture, so he's frozen in time as an 18-year-old. And that's how we picture him."
Earlier this year, the clerical error was noticed when Bill Leipold, a Vietnam veteran and tour guide at the memorial, was informed by people who served with Gosselin that his name was missing from the wall.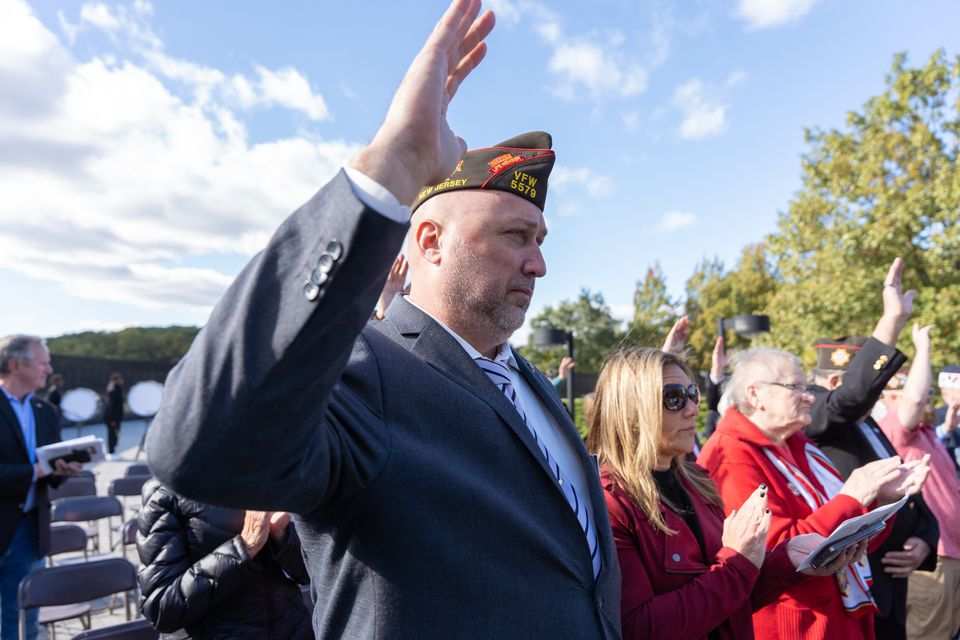 From there, Leipold, who also grew up in Pleasantville but was a few years younger than Gosselin, did some digging to confirm that the late veteran was from New Jersey and not Pennsylvania.
Leipold found Gosselin's photo in the 1960 Pleasantville High School yearbook at the Atlantic County Historical Society and also located a 1968 Atlantic City Press newspaper article featuring Gosselin's photo and obituary on the front page.
"It all came together," he said. "Being a Vietnam veteran, myself, a New Jersey native myself, I just wanted to make sure everything was done right for him."
As the information came to light, so did more information about Gosselin's life. His comrades called him "Doc Goose" and described him as a "big teddy bear," Osborn said.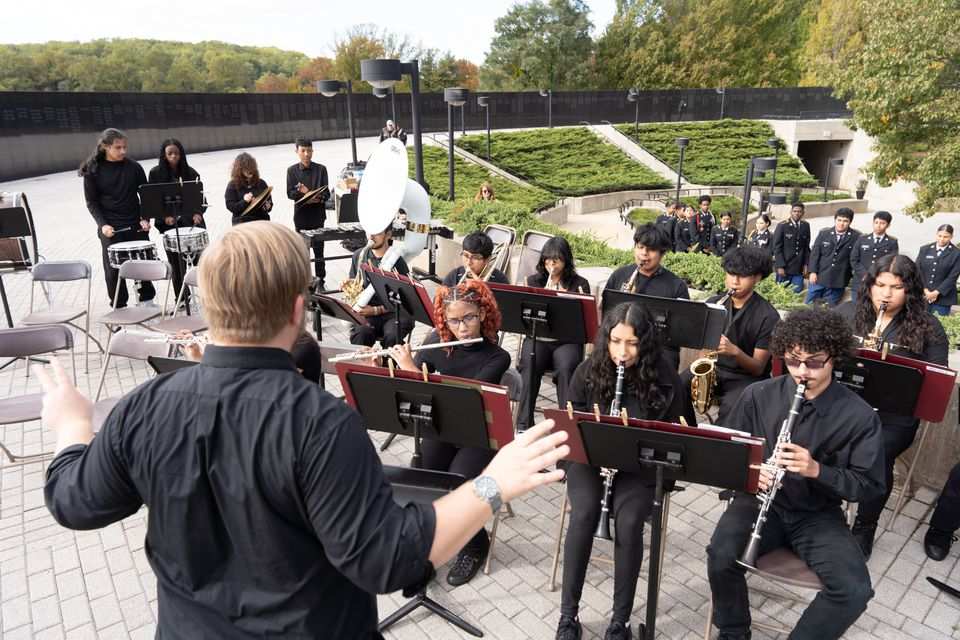 "(His) story to me, shows his level of commitment and courage of being a patriot and just wanting to serve his country at a time when he didn't have to, but he did," Osborn added. "And it just tells me a lot about him without having known him."
He lost his life while trying to retrieve a comrade during the Battle of Huế, one of the longest and deadliest battles during the Vietnam War.
The unit that Gosselin was in when he was killed was the Foxtrot Company, 2nd Battalion, 5th Marines, which is one of the most decorated and storied regiments in the Marine Corps, Leipold noted.
"Given the misunderstanding, administrative error, it's just wonderful that we can properly put him in place with his other brothers and sisters that lost their lives," he said.
___
© 2023 Advance Local Media LLC
Distributed by Tribune Content Agency, LLC.