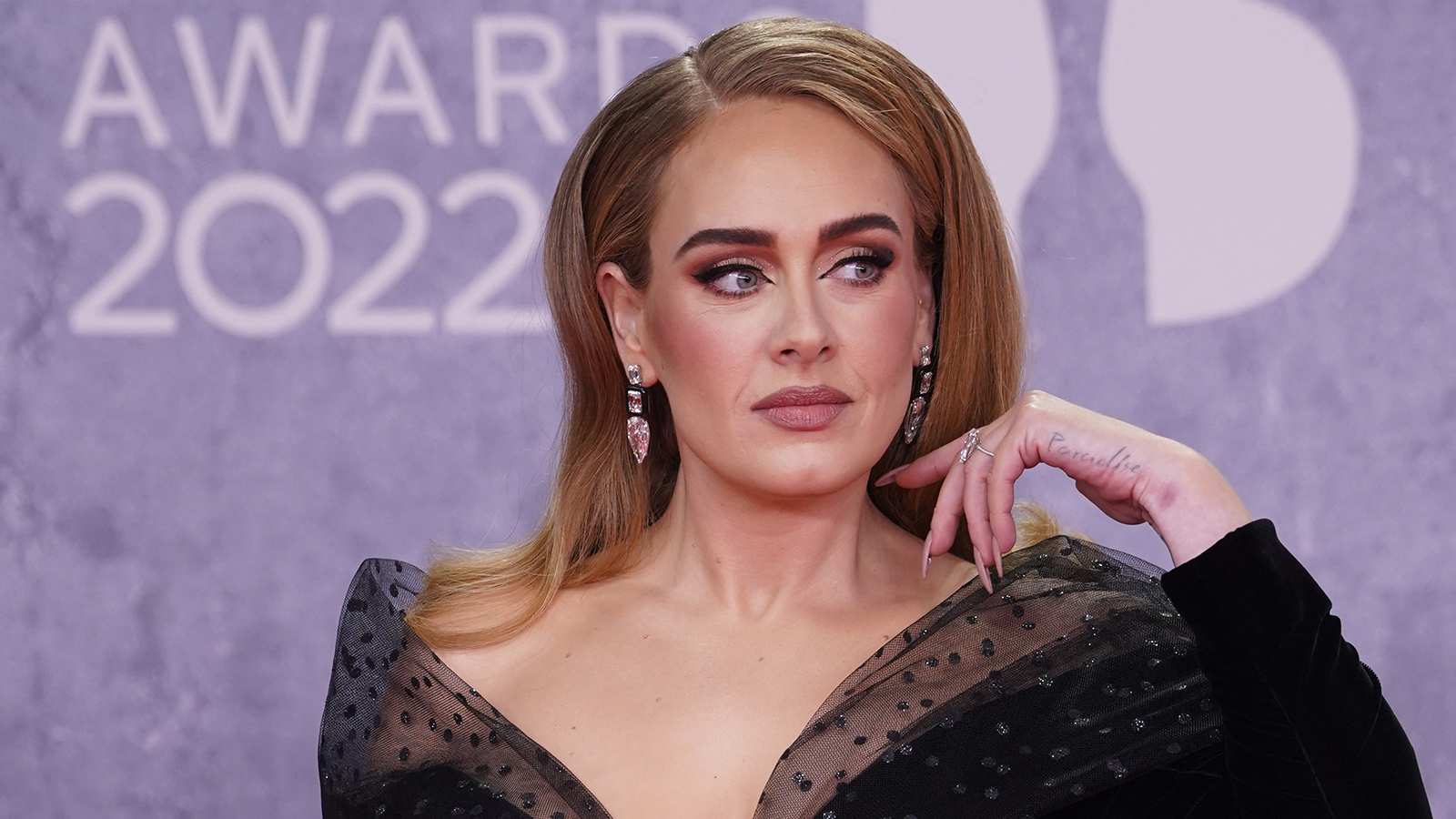 Looks like Adele has been sober for several months.
While interacting with some crowd members at one of her recent Las Vegas residency shows, the "I Drink Wine" singer recently revealed that she quit drinking.
Adele made her revelation while she poked fun at a concertgoer for drinking "a pint of whiskey sour," an X video showed.
"I stopped drinking — it feels like forever — maybe, like three-and-a-half months," she said after teasing the whiskey sour drinker. "It's boring. Oh my God, it's boring."
"I mean, I was literally borderline alcoholic for quite a lot of my 20s," she said later. "I miss it so much … so enjoy your whiskey sour. I'm very, very jealous."
The "Easy on Me" vocalist has frequently talked about her relationship to alcohol.
In a 2021 interview with Rolling Stone, she said that she gave up drinking for six months following her 2019 divorce from Simon Konecki. She said she was tired of feeling constant "hangxiety."
"I've always had a very close relationship with alcohol. I was always very fascinated by alcohol. It's what kept my dad from me. So I always wanted to know what was so great about it," the 35-year-old songwriter told Vogue in 2021.
While talking with Oprah Winfrey for the 2021 TV special "One Night Only," Adele said she "stopped drinking." She later noted, "That's one great way of really sort of getting to know yourself, is just drinking water and being sober as anything."
That wasn't the case in February when Lizzo said that she and Adele got drunk together while attending the 2023 Grammys.
"I was so drunk. Me and Adele were drinking so much that we didn't even really know what the categories were at this point," Lizzo told the "Elvis Duran and the Morning Show" in February. "We were like, 'Wait. Did they do best new artist?' We didn't even know when it was time and they would just call out names so we were like, 'Smile, smile.'"
Earlier this year, the "Water Under the Bridge" artist told a Las Vegas crowd that she was drinking heavily during the early days of COVID.
"I remember when I came here in COVID, in lockdown, it was 11 a.m. and I was definitely like four bottles of wine in — like we all were," she said at a March show. "I said in 2020 that I wanted to put my album out. And we were all at home just drunk basically."
___
© 2023 Los Angeles Times
Distributed by Tribune Content Agency, LLC.