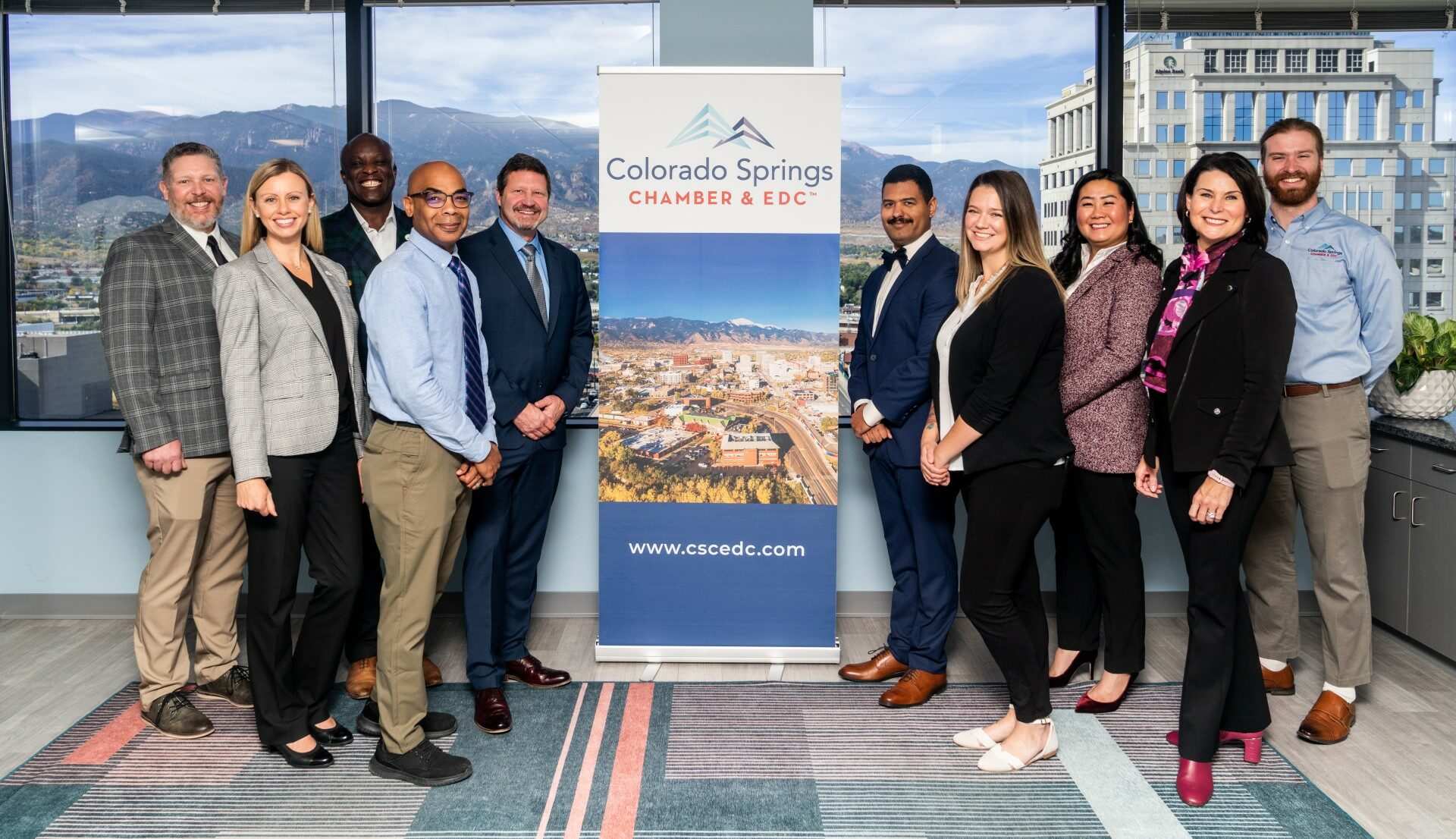 An Ohio-based defense contractor said Tuesday it will develop a $15 million, state-of-the-art facility in Colorado Springs that will support space operations for the military and the space community, while it also will add 200 jobs at six-figure salaries to complement its existing 60-person workforce in the city.
The expansion announcement by Frontier Technology Inc., headquartered in the Dayton area and which provides engineering, information technology services and software products for the Department of Defense, federal agencies and commercial customers, is the latest in a series of economic development victories for Colorado Springs.
Since December and before Frontier Technology's announcement, nine tech and defense-related businesses have said they plan to add nearly 3,000 jobs in the Springs over the next several years. They've also said they expect to invest nearly $2 billion in buildings, equipment and other purchases to support their expansions.
"The company's decision to expand its operations to our city is a testament to our business-friendly environment, skilled workforce, exceptional quality of life, and strong defense economy to include space, aerospace, technology, and cybersecurity," Colorado Springs Mayor Yemi Mobolade said in a news release about Frontier Technology.
Frontier Technology, in conjunction with the Colorado Springs Chamber & EDC, said Tuesday the company has chosen the Springs for creation of its new Operational Research Bridge for Innovation & Technology or ORBIT Center.
The 46,000-square-foot ORBIT center, which is expected to begin operations by Dec. 31, 2024, will be developed as a secure and classified facility within leased space at an existing office complex at 2424 Garden of the Gods Road on Colorado Springs' northwest side, the company said.
The facility will create what Frontier Technology calls "a center of excellence dedicated to space." Its primary focus will be to support "key strategic imperatives identified by Space Force leadership and the broader space community," the company said in the news release.
In effect, the center will provide a facility where Frontier Technology employees will work with the Defense Department and its partners on various space-related initiatives and strategies designed to support and enhance the mission of Space Force.
Space Force, established in December 2019 as a branch of the nation's armed services and that operates under the Department of the Air Force, "organizes, trains and equips personnel in order to protect U.S. and allied interests in space and to provide space capabilities to the joint forces," its website says.
"They are really focused on moving quickly in a few focus areas like Space Superiority, Space Security and Space Domain Awareness, with speed, rapid innovation and acquisition in mind," Jose Hidalgo, Frontier Technology's president, said via email of Space Force.
"This facility," he said, "will also be an innovation hub for not only (Frontier) and the Space Force, but also for our industry partners and academia. As the Space Force undergoes its strategic evolution, identifying new missions and focal points, the ORBIT Center positions (Frontier) at the forefront, ready to rapidly meet the emerging demands and challenges."
While it will serve Space Force, the ORBIT Center also is envisioned to serve Frontier Technology customers with similar needs in other branches of the military, Hidalgo's email said.
Frontier Technology also is developing a similar center that will focus on cybersecurity at a facility in Huntsville, Ala. The company has just over 500 total employees in 34 states.
In Colorado Springs, Frontier Technology will hire 200 people over four years at average annual salaries of $131,000 to support its ORBIT Center, Hidalgo said. Those jobs will be in artificial intelligence, machine learning, data science, software engineering, advanced visualization and cybersecurity.
The company's existing 60 employees, whose salaries also average $131,000, are based out of the downtown Plaza of the Rockies north office building at 111 S. Tejon St.; those workers will be consolidated at Frontier's new northwest side facility.
Frontier Technology chose Colorado Springs for its ORBIT Center, in part, because of the availability of skilled employees.
"We see our expansion in Colorado Springs as a strategic investment (to) be part of a robust aerospace industry here in Colorado," Hildago said. "There is a concentration of skilled talent with security clearance along the Front Range, who are well-versed in (Department of Defense), Space Force and Air Force work that enjoy what they do, are constantly learning/evolving and tend to thrive in culture-driven organizations like ours."
At the same time, the Colorado Springs City Council in September approved up to $102,590 in financial incentives for Frontier Technology's expansion in the form of sales and use tax rebates on purchases of construction materials, machinery and equipment over 10 years. The incentives are contingent on the company meeting job creation and capital investment requirements.
"We're pleased to have been awarded strong growth incentives by the city of Colorado Springs, and we look forward to increasing our investment and bringing hundreds of new, high-paying jobs to the local community over the next decade," Hidalgo said.
In August, a month before the City Council approved incentives for Frontier Technology, city Senior Economic Development Specialist Shawna Lippert estimated the company's project could create an additional 340 jobs indirectly or through induced demand over 10 years, which would boost the total of new permanent jobs related to its expansion to 540. Another 105 construction jobs also could be created.
Frontier Technology's investment also would have a ripple effect and grow the local economy by about $455 million over a decade, Lippert said.
The company's expansion will boost the area's space and defense sector, which is "at the heart of national and global security," Johnna Reeder Kleymeyer, president and CEO of the Chamber & EDC, said in the news release.
The Springs, she added, possesses one of the nation's "most diversified and multidimensional economies" that's supported, in part, "by a highly educated workforce and cutting-edge technologies."
Republican Congressman Doug Lamborn, whose 5th District includes Colorado Springs, said in the news release that Frontier Technology and other companies provide "world-class support" for the Defense Department and intelligence community, while Frontier's expansion "showcases the vital role Colorado Springs plays in our national security."
___
(c) 2023 The Gazette
Distributed by Tribune Content Agency, LLC.