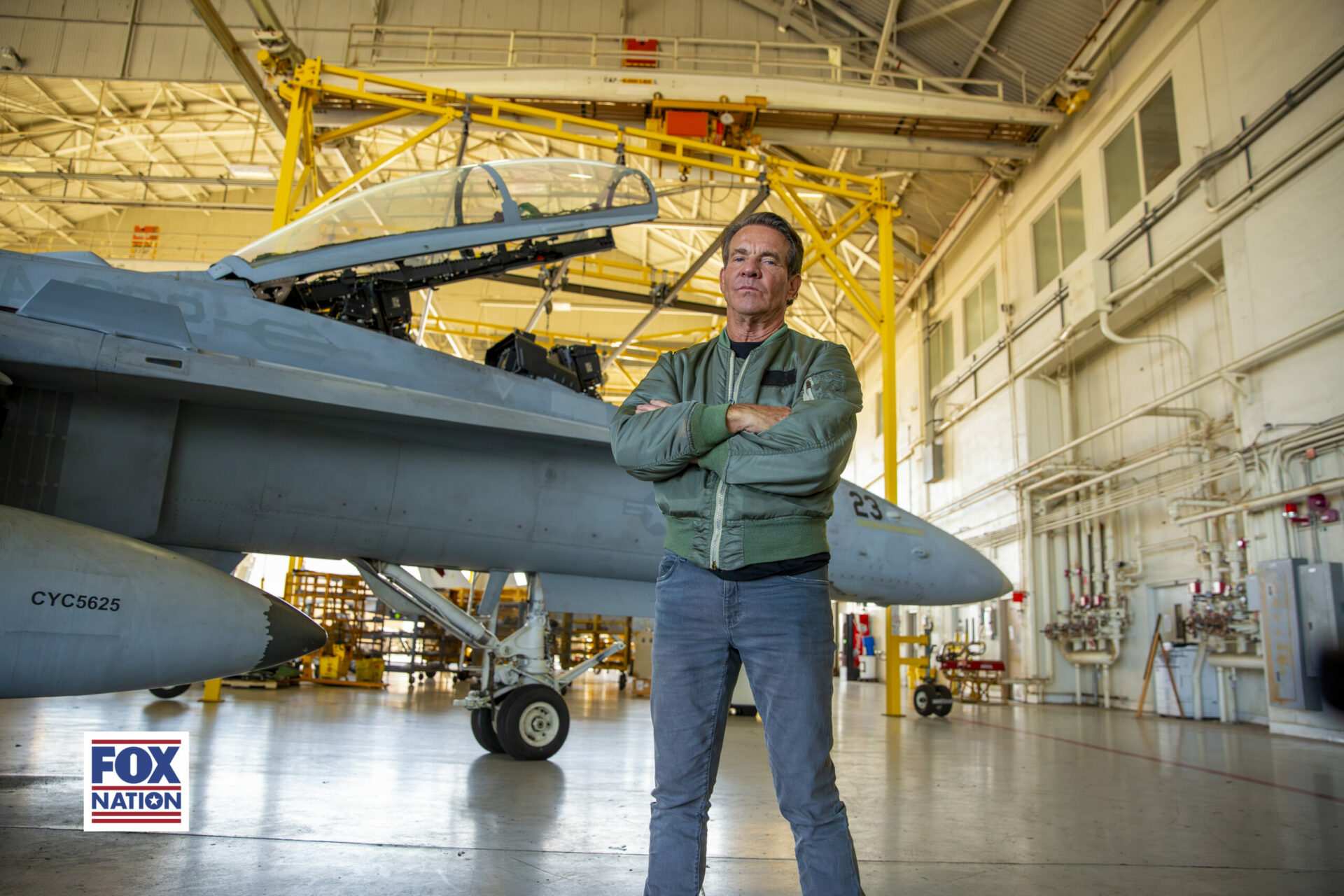 Actor Dennis Quaid has joined Fox Nation as the host of a new four-part series called "Top Combat Pilot."
The new series, based in Yuma, Arizona, features an "inside look at the Weapons and Tactics Instructor (WTI) course, the most elite aviation program in America and the US Marines' version of the Navy's renowned 'Top Gun school,'" Fox Nation told American Military News in an email.
"Following 25 of the best combat pilots from every squadron in the country, viewers will watch as they train in an unrivaled air fleet, including F-18 Hornets and Huey and Cobra combat helicopters," Fox Nation added. "The top performers will seek to distinguish themselves as the best of the best and be invited back as a WTI instructor."
READ MORE: Navy 'Top Gun' pilots using AI as wingmen
Known for iconic roles in numerous films, including "The Rookie," "The Parent Trap," "Soul Surfer" and "The Day After Tomorrow," Quaid recently finished production on a biopic in which he plays former President Ronald Reagan. The project is scheduled for release next year.
Jason Klarman, president of Fox Nation, said the award-winning actor – who is also a licensed pilot – is the perfect person to host the new series.  
"Dennis Quaid not only played a pilot in the iconic movie The Right Stuff, but he is also a licensed pilot — we couldn't think of a better person to host this series," Klarman said.
"Top Combat Pilot" is produced by Whiz Bang LLC for Fox Nation with executive producers Roberto Cardenas, Brian Skope and Chris Rowe.
Fox Nation will debut "Top Combat Pilot" on November 6.