Apple recently introduced a new version of the AirPods Pro 2 and the only new change is a USB-C port. However, we can expect major changes for the AirPods lineup next year and this could lead to the introduction of a new model too. If you are looking for a major upgrade, you should keep on reading!
AirPods 2024 Roadmap Leaked
According to the latest report by Bloomberg's Mark Gurman, Apple might revamp its standard AirPods lineup with the launch of two models of the AirPods 4 next year. One will be more entry-level while the other one will borrow some 'Pro-ness' from the AirPods Pro with the presence of noise-cancellation. The higher-end model of the two is also expected to get a new charging case with speakers for Find My alerts, much like the AirPods Pro.
Both will carry a USB Type-C port and a design language of the AirPods 3, which is a mixture of both the AirPods 2 and AirPods Pro 2 design. There will be a short stem taken from the latter and the open-air design of the former. We can expect a more comfortable fit with the two but don't expect silicon ear tips.
It is also revealed that the AirPods 2 and the AirPods 3 will be discontinued to be replaced by the new AirPods 4 models. Their prices could be similar to that of the AirPods 2 and the AirPods 3. The intention is to make the AirPods lineup less confusing. Plus, the AirPods 3 didn't perform well as people often find themselves either going for the lesser-priced AirPods 2 (as there wasn't much of a difference between the two) or the higher-end AirPods Pro 2 in favor of ANC. The prominent changes will help people make a better choice!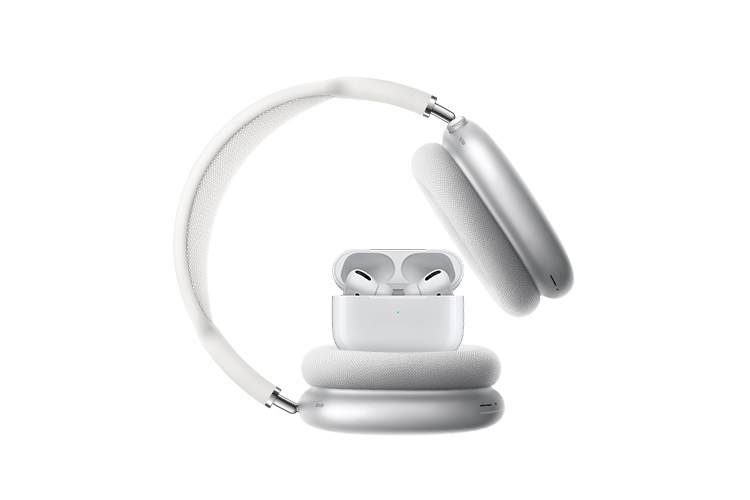 Apple could also launch the next-gen AirPods Pro Max, which hasn't seen any new candidates since it first launched back in 2020. So, this could be pretty exciting. As for the AirPods Pro, there won't be a new member in 2024 but you can expect a new model in 2025 with a new chip and design, along with new health features.
Since this is just a projection, we don't know if this will turn into an actual product. Some revamps will be welcomed but we will have to wait until Apple releases official details on this. Meanwhile, there's still something to look forward to; the 'Scary Fast' event is upon us, which will witness the launch of new MacBooks. Stay tuned for updates related to the same and if you have anything to share about the leaked AirPods roadmap, do chime in the comments below!
Featured Image: AirPods 3