After the announcement of the Snapdragon 8 Gen 3, all eyes are on Qualcomm and whether it can finally beat Apple in the chip race. The Apple A17 Pro was released a month ago, and now that we have the latest flagship chip from Qualcomm, it is time to pit them against each other. In this comparison between the Snapdragon 8 Gen 3 and A17 Pro, we compare their performance improvements in CPU, GPU, NPU, ISP, Modem, and more.
We have also included Geekbench benchmarks for both the Snapdragon 8 Gen 3 and Apple A17 Pro. So without wasting any time, let's go through the in-depth comparison.
Snapdragon 8 Gen 3 vs A17 Pro: Specifications
Snapdragon 8 Gen 3
Apple A17 Pro
CPU
Octa-core, Kryo CPU
Six-core CPU, 19 billion transistors
CPU Cores
1x 3.3GHz (Cortex-X4)
3x 3.2GHz (Cortex-A720)
2x 3.0GHz (Cortex-A720)
2x 2.3GHz (Cortex-A520)
2x 3.78 GHz High-performance cores
4x 2.11GHz High-efficiency cores
Process Technology
TSMC's 4nm process
TSMC's 3nm process (N3B)
GPU
New Adreno GPU (750?)
Unreal Engine Global Illumination
Apple Pro-class 6-core GPU
Hardware-accelerated Ray Tracing
Memory Support
LPDDR5X, up to 4.8GHz
LPDDR5
Machine Learning and AI
New Hexagon AI Engine
16-core Neural Engine; 35 TOPS
ISP
New Cognitive ISP
Apple-designed Image Signal Processor
Camera Capability
Semantic Segmentation up to 12 layers
Dual Camera experience
Dolby HDR Capture
ProRAW photos at 48MP
Photonic Engine
Video Capability
Night Vision for Darker scenes
4K60 ProRes videos
Spatial video recording
4K HDR Dolby Vision @ 60FPS
Cinematic 4K@24FPS
Action mode
Modem
Snapdragon X75 5G modem
Up to 10 Gbps Peak Download
Up to 3.5 Gbps Peak Upload
Snapdragon X70 5G modem
Up to 10 Gbps Peak Download
Up to 3.5 Gbps Peak Upload
Wi-Fi Support
Wi-Fi 7
Wi-Fi 6E
Bluetooth
Bluetooth 5.4, LE Audio
Dual Bluetooth Antenna
aptX Lossless
Bluetooth 5.3
Others
AV1 Codec Support
NavIC Support
Snapdragon Seamless
AV1 Decoder
ProRes codec
Pro display engine
NavIC Support
Snapdragon 8 Gen 3 vs A17 Pro: CPU
Let's first compare the CPU on the Snapdragon 8 Gen 3 and Apple A17 Pro. The Snapdragon 8 Gen 3 is fabricated on TSMC's 4nm process node and has an octa-core design. It is using upgraded Kryo cores, but in terms of core cluster design, Qualcomm has done something different this year. The American chip maker has used a single prime core (Cortex-X4 clocked at 3.3GHz), 3x Cortex-A720 cores clocked at 3.2GHz, 2x Cortex-A720 cores clocked slightly below at 3.0GHz, and 2x Cortex-A520 cores clocked at 2.3GHz.
It's using a total of five Cortex-A720 cores, all clocked at 3.0GHz and above. The Cortex-A520 cores have been reduced to just two cores. It seems ARM's performance cores have gotten good at both performance and efficiency. Qualcomm states the Snapdragon 8 Gen 3 is 30% faster and 20% more efficient than its predecessor, the Snapdragon 8 Gen 2.
Moving to the Apple A17 Pro, it's built on TSMC's 3nm process node, which allows Apple to pack more than 19 billion transistors on a single die. Unlike 8Gen3's 8-core CPU, the A17 Pro has a 6-core CPU with 2x high-performance cores clocked at a mighty 3.78GHz and 4x high-efficiency cores clocked at 2.11GHz. From the CPU cluster design, you can gauge that Apple has an impressive big core that has a max frequency much higher than the Cortex-X4.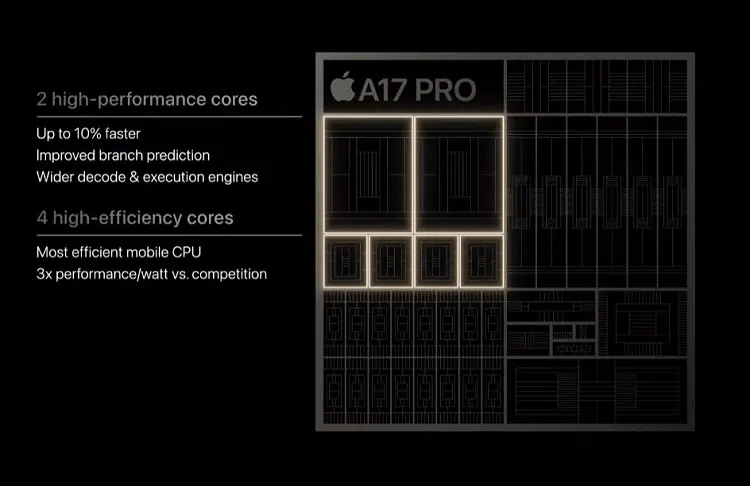 A17 Pro is bound to score much higher than the Snapdragon 8 Gen 3 in single-core tests. However, in multi-core tests, the Snapdragon 8 Gen 3 is on par with the A17 Pro, as it appears from the leaked Geekbench listing.
Snapdragon 8 Gen 3 vs A17 Pro: Geekbench Score
In a leaked Geekbench 6 listing of the upcoming Xiaomi 14, which is powered by the Snapdragon 8 Gen 3, it scores 2207 in the single-core test and 7494 in the multi-core test. In comparison, the A17 Pro scores 2897 in single-threaded tasks and 7261 in multi-threaded tasks. Clearly, the new CPU cluster designed by Qualcomm has done a remarkable job for multi-threaded workloads.
| SoC | Single-core (Geekbench 6) | Multi-core (Geekbench 6) |
| --- | --- | --- |
| Apple A17 Pro | 2897 | 7261 |
| Snapdragon 8 Gen 3 (Leaked) | 2207 | 7494 |
Snapdragon 8 Gen 3 vs A17 Pro: GPU
In the graphics department, the new Adreno GPU on the Snapdragon 8 Gen 3 has gotten a nice upgrade this year and most importantly, it has become even more efficient. As per Qualcomm, the new Adreno GPU is 25% more powerful & 25% more efficient than last year's 8 Gen 2 chipset. The Adreno 740 GPU on 8Gen2 has already matched Apple's GPU performance at a much lower power. And now with the performance bump and efficiency, the new Adreno GPU is likely to deliver better results.
Apart from that, the Snapdragon 8 Gen 3 now supports the Unreal Engine 5 Lumen system with Global Illumination. It will result in better and more accurate reflections, similar to console-level graphics. Besides that, the Adreno GPU supports HW-accelerated Ray Tracing and has introduced a new Adreno Frame Motion Engine (AFME 2.0) to upscale 60FPS graphics to 120FPS in real-time. Not to forget, it brings support for a 240Hz display so 240FPS gaming won't be a problem on Snapdragon 8 Gen 3.
Apple, on the other hand, moved to a 6-core GPU design with the A17 Pro based on the new Shader architecture. Apple has also brought hardware-accelerated Ray Tracing support to make the gameplay console-level. You can play AAA games like Resident Evil Village, Death Stranding, Assassin's Creed Mirage, etc. on your latest iPhone 15 Pro models. Similar to Snapdragon's AFME, Apple has brought MetalFX Upscaling to boost the frame rate on the A17 Pro.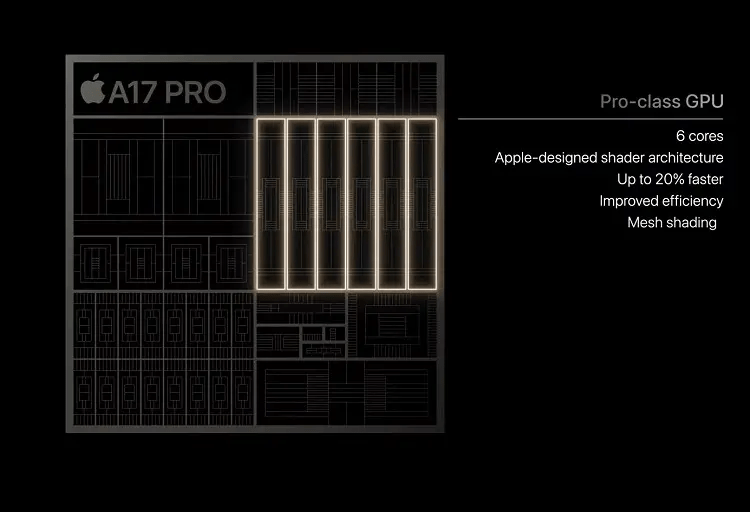 That said, many tests point out that the new 6-core GPU falls short in terms of efficiency. It draws close to 11W of power to match the peak performance that the 8 Gen 2's Adreno 740 GPU can deliver at just 8W. However, in ray-tracing graphics tests, the A17 Pro performs much better than the Adreno GPU. We need to perform more tests to find the GPU performance difference between the Snapdragon 8 Gen 3 and A17 Pro. However, if we go by Qualcomm's numbers, it looks like the new Adreno GPU is going to outclass Apple's 6-core GPU again.
Snapdragon 8 Gen 3 vs A17 Pro: AI and ML
Qualcomm has done a fantastic job this year to bring generative AI capabilities to the Snapdragon 8 Gen 3. It has built a new Hexagon AI Engine that is 98% faster and 40% more efficient than the previous-generation NPU. Qualcomm says its new AI Engine can run AI models locally and generate up to 20 tokens per second.
The new Hexagon NPU can run 3B to 13B AI models on the device and deliver a private and personalized experience. It has partnered with Meta to use its Llama 2 model commercially on 8 Gen 3-powered devices. Apart from that, you can run other AI models optimized for the Snapdragon platform.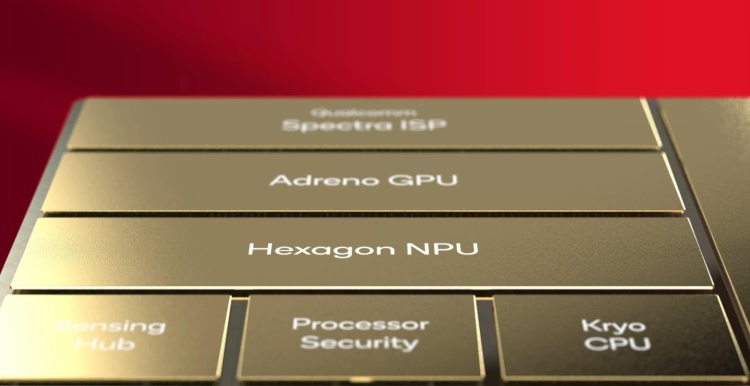 Besides that, in terms of image synthesis, the Hexagon AI co-processor can generate images in less than one second which is quite impressive. Qualcomm says its NPU can also process multi-modal data using the CPU, GPU, NPU, fast memory, and Qualcomm Sensing Hub to offer a personalized AI experience.
Apple has also done a remarkable job with the A17 Pro in the AI and ML department. Its 16-core Neural Engine now offers 2x better performance than the previous-generation AI engine. It can effectively perform 35 trillion operations per second (TOPS), which is surely amazing. We don't know the TOPS figure of the 8 Gen 3, but the Hexagon AI Engine on the Snapdragon X Elite, Qualcomm's latest chip designed for PCs, can perform 45 TOPS.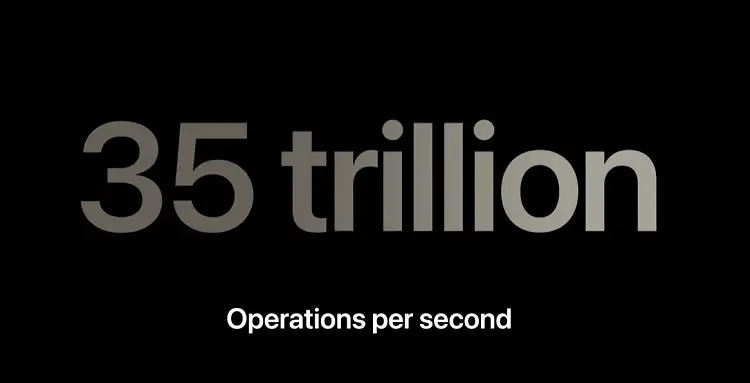 Qualcomm has again said that both platforms have different AI Engines so yeah, we can't compare both numbers. However, it seems like both Apple and Qualcomm are fighting neck and neck in the race to become the hardware platform to run AI models.
Snapdragon 8 Gen 3 vs A17 Pro: ISP
Snapdragon 8 Gen 3's ISP has become pretty smart this year. Qualcomm is calling it Cognitive ISP which can perform real-time semantic segmentation up to 12 layers. It can isolate the subjects and various scenes from the image and apply accurate colors to match the scene. Other than that, it can remove objects from captured videos, expand captured photos using AI, boost the brightness and clarity in dark videos using Night Vision AI, and much more.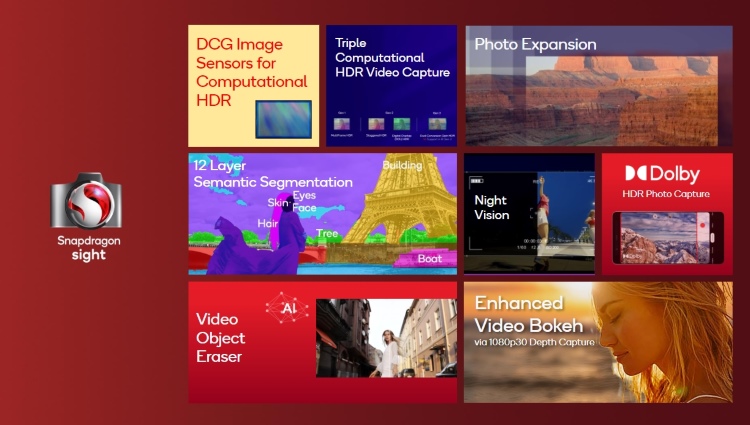 Along with that, you get simultaneous front and back camera support to record your vlogging experience. Qualcomm has also brought Dolby HDR photo capture which has over 1 billion shades of color, in comparison to JPEG's 16.7 shades of color.
Moving to A17 Pro's ISP, well, you can shoot 4K 60FPS ProRes videos, ProRAW images, and even Spatial videos which can be viewed on the Apple Vision Pro. It has a capable ISP that works in tandem with the Photonic Engine to offer sharp and accurate images. Overall, both ISPs are quite powerful, but 8 Gen 3's AI-infused ISP makes a case for itself.
Snapdragon 8 Gen 3 vs A17 Pro: Connectivity
On the Snapdragon 8 Gen 3, Qualcomm is using its in-house Snapdragon X75 5G modem. It delivers peak download speeds of up to 10Gbps and upload speeds of up to 3.5Gbps. For local connectivity, it's equipped with Wi-Fi 7, Bluetooth 5.4, and LE.
Apple A17 Pro uses Qualcomm's X70 5G modem, however, it's a discrete modem whereas the 8 Gen 3 has an integrated modem in place. Along with that, you will get Wi-Fi 6E and Bluetooth 5.3 support. So in terms of connectivity, the Snapdragon 8 Gen 3 and A17 Pro are on almost equal footing.
The Verdict: Snapdragon 8 Gen 3 or A17 Pro?
Looking at the on-paper specs, it looks like the Snapdragon 8 Gen 3 has received significant upgrades in all aspects. While it can't beat the Apple A17 Pro in single-threaded CPU tasks, in multi-core CPU tasks, it has breached Apple's fortress. Add an efficient GPU, powerhouse AI Engine, AI-powered ISP, latest connectivity options, and you get an overall great package.
Having said that, we need to perform more tests and monitor real-life performance to fully conclude our judgment. So stay tuned as we bring you more benchmark figures for the Snapdragon 8 Gen 3. Meanwhile, you can go through our comparison of the Apple A17 Pro vs Snapdragon 8 Gen 2 and share your opinion in the comment section below.