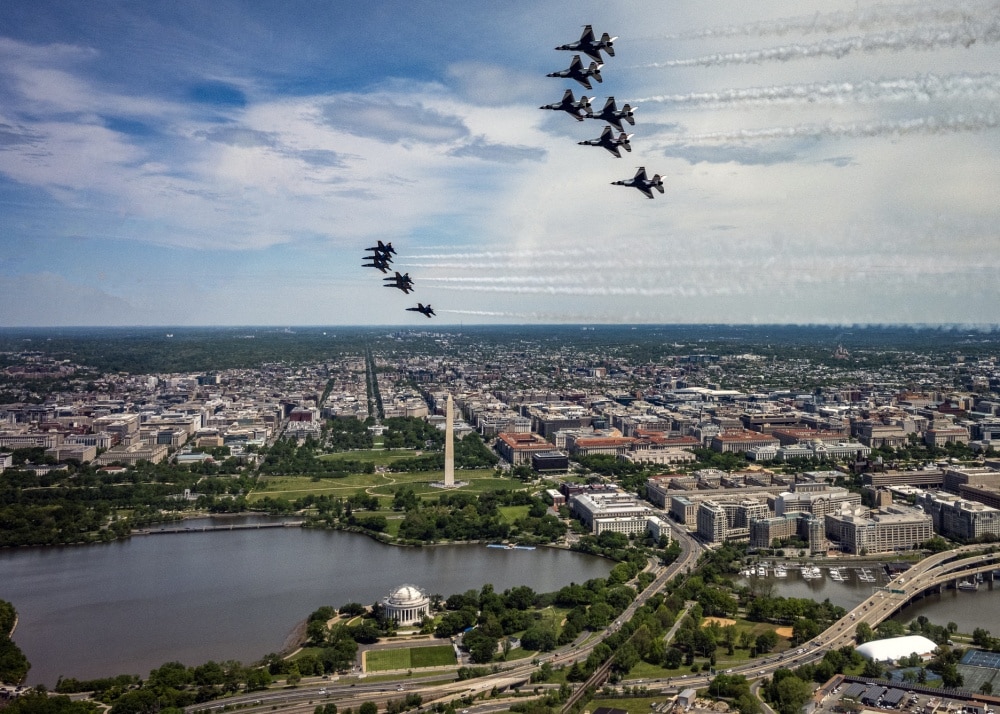 A rising wave of crime has Capitol Hill on edge as recent incidents involving lawmakers and their staff have prompted the Senate to issue stark warnings and safety guidelines to its members and employees.
On Friday, a bulletin from the Senate Sergeant-at-Arms, obtained by Fox News, was dispatched to various Senate authorities, shedding light on the perilous situation.
"Local authorities note an increase in carjacking incidents in and around Capitol Hill and the District of Columbia," the document states. The warning from the Senate Sergeant-at-Arms comes in the wake of a Senate staffer being robbed at gunpoint last week and the carjacking of a House Democrat a few weeks prior.
To mitigate the risks, the bulletin shares safety guidelines such as keeping car doors locked, refraining from assisting strangers with stalled cars, and parking in well-lit zones.
The safety warning further presses on the importance of personal safety, advising, "Your safety is paramount; surrender your car without argument and swiftly leave the area. Attempt to recall the carjacker's physical details (gender, race, age, hair/eye color, distinctive features, clothing)."
The Senate bulletin also advised lawmakers and staff members to call 911 and Capitol Hill Police in the event of additional incidents.
Friday's warning followed a Thursday night that involved Amanda Peper, a staffer for Sen. Katie Britt (R-Ala.), who was robbed at gunpoint. According to Fox 5 D.C., Peper was walking to her residence, roughly a mile from the Capitol, when an assailant aimed a gun at her, demanding her purse and keys.
In a statement after the incident, Britt's office expressed outrage, noting the alarming state of crime in Washington, D.C.
"It is infuriating and completely unacceptable that an American who is on Capitol Hill to serve her country cannot safely walk the streets of Washington, D.C., at 8:30 at night because of the out-of-control crime in this city," Britt's office told Fox News.
Rep. Henry Cuellar (D-Texas) experienced a similar event earlier this month when he was carjacked in Washington's Navy Yard neighborhood. "Three guys came out of nowhere, and they pointed guns at me," Cuellar recalled. "I looked at one with a gun and another with a gun out the one behind me. So, they said they wanted my car, and I said, 'Sure.'" Fortunately, the Texas congressman was not harmed during the incident.
READ MORE: Republicans, police officials tell Capitol Hill staffers to watch their backs amid D.C. crime spike
A rise in crime has cast a shadow on Capitol Hill. Earlier this year, a staffer for Rep. Brad Finstad (R-Minn.) was attacked at gunpoint, and a member of GOP Kentucky Sen. Rand Paul's staff faced a brutal knife assault in broad daylight, according to Fox News.
According to Metropolitan Police Department data, Washington, D.C., recorded close to a staggering 226 homicides in 2021. The numbers slightly improved in 2022 but remain alarmingly high. Acting D.C. Police Chief Pamela Smith recently announced the city's 200th murder for the year, with crime statistics indicating that the city could be on pace to have the highest number of murders since the 1990s, according to Fox News.
While overall crime in D.C. saw a decrease from 2021 to 2022, specific categories remain higher than pre-pandemic figures. Recent data reveals that in 2023, violent crime has escalated by nearly 40% compared to the previous year, with motor vehicle thefts and robberies observing a significant uptick.
As Washington grapples with the current crime surge, the safety of its residents, including lawmakers and their staff members, is becoming a matter of pressing concern.
This news article was partially created with the assistance of artificial intelligence and edited and fact-checked by a human editor.