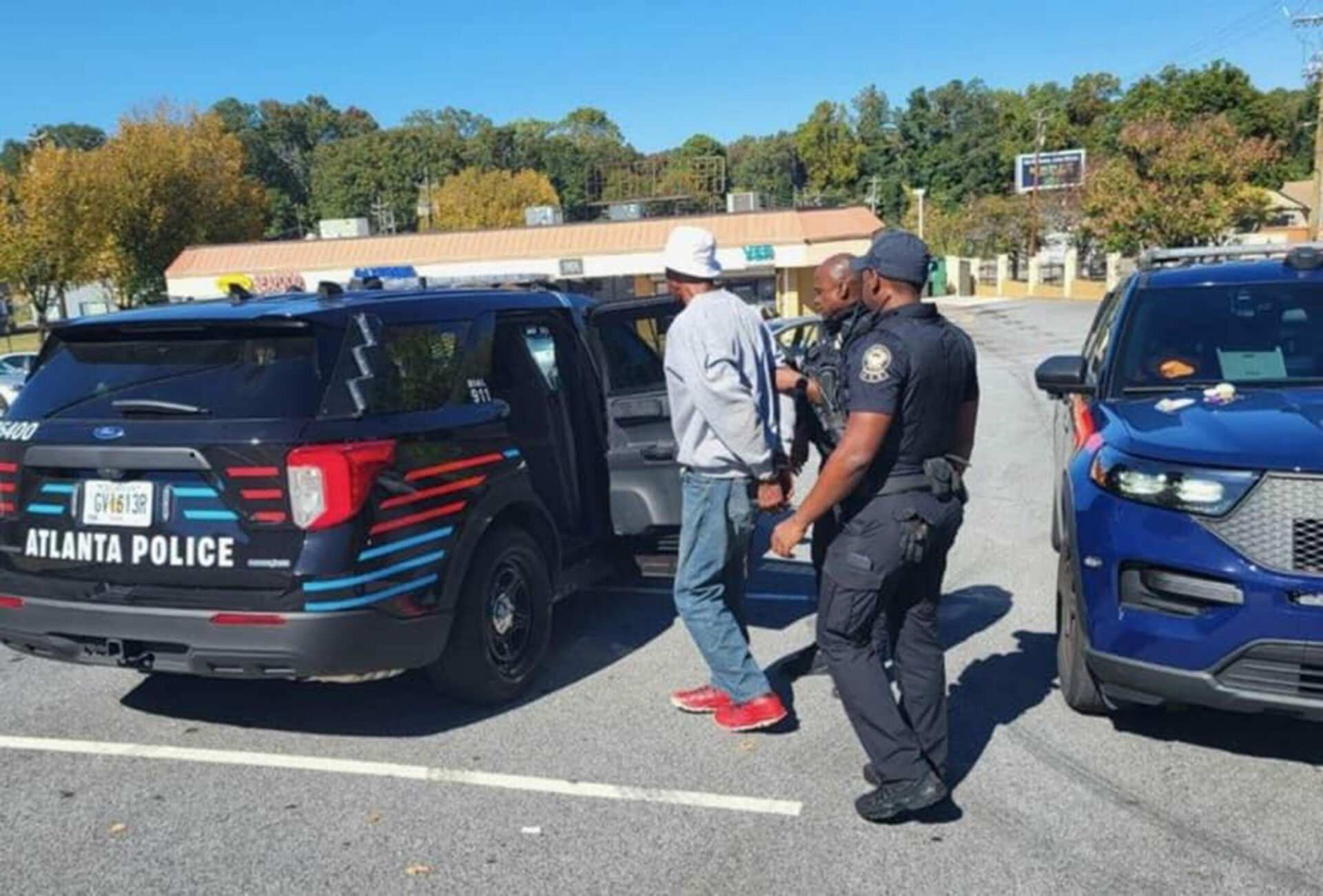 A man is facing a murder charge in connection with the death of his girlfriend, whose body was found in a suitcase inside their shared Georgia apartment over the weekend, authorities said.
Freddrick Durham was arrested in Atlanta Saturday after he allegedly stole the vehicle of his partner Margret Dubignon after the killing. The car was tracked to an undisclosed location in the city, according to the Thomaston Police Department.
"This was a horrific crime and an extremely painful event," police said in a news release.
The investigation started around 7:30 a.m. Saturday, when Thomaston police were called to West County Road in Upson County for a missing person, who was identified as Dubignon.
Family members said they hadn't seen or heard from Dubignon since Thursday, and she wasn't found at their apartment during a wellness check the next day. While making the missing person's report, police learned that her boyfriend also wasn't home and that Dubignon's vehicle was missing.
At about 9 a.m. Saturday, officers went back to the apartment after family members said they found a body hidden inside a large suitcase in the closet.
"It was confirmed that there was a deceased person in the suitcase and the body was identified as Ms. Margret Dubignon," police said.
According to authorities, Durham was quickly identified as a possible suspect. Police said they believed he took her vehicle, which was identified as stolen. It was tracked to Atlanta using Flock cameras.
After Atlanta police and the Georgia State Patrol were told the general area of the vehicle, officers took Durham into custody within the next couple of hours.
He was transported back to Thomaston for questioning and is facing charges of felony murder, concealing a death, tampering with evidence, and theft by taking a motor vehicle. Police said additional charges are "pending further investigation."
After the arrest, the department praised the state and local law enforcement agencies that they said helped with the investigation, including Atlanta police, the GSP, deputies in Upson and Spalding counties, as well as GBI Director Chris Hosey – a Thomaston resident.
A special thanks was also given to the victim's family.
"In spite of their emotions, (they) were incredibly composed, supportive and cooperative throughout today's investigation," police said. "Our thoughts and prayers are with them."
___
© 2023 The Atlanta Journal-Constitution
Distributed by Tribune Content Agency, LLC.