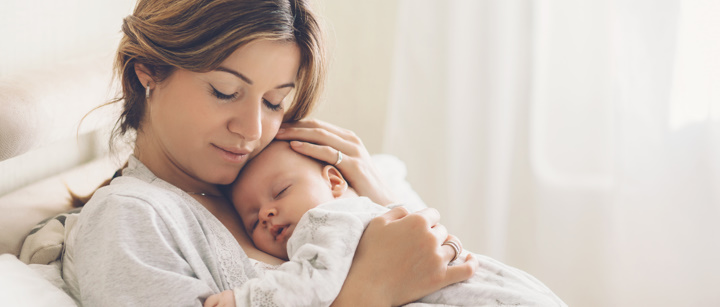 SciCheck Digest
An injection of vitamin K for babies has been recommended and used safely for more than 60 years. It prevents life-threatening bleeding in newborns. But a viral post incorrectly claims the shot is harmful and unnecessary.
---
Full Story
The vitamin K injection administered to babies in their first six hours of life is extremely safe and crucial to prevent a life-threatening condition called vitamin K deficiency bleeding, or VKDB.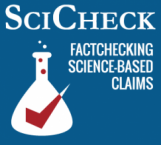 Vitamin K is essential to form blood clots and stop bleeding. People usually get vitamin K from food, such as green leafy vegetables, and some of it is produced by good bacteria in our intestines. But babies have low levels of vitamin K from birth up to six months of age. This is because very little of the vitamin passes through the placenta or is in breast milk, and newborns don't yet have the gut bacteria to produce their own. The lack of vitamin K puts infants at risk of prolonged bleeding, which can range from minor to serious, and can result in brain damage or death.
Yet, a recent thread on X, formerly known as Twitter, falsely claims the shot is dangerous and unnecessary.
"The so called Vitamin K injection is not a vitamin but a mixture of chemicals injected into newborns to ensure a sick child … will come back to the medical establishment," a user wrote on X. A screenshot of the post went viral on Instagram.
Later in the X thread, the user added that the ingredients of the shot "can cause death," and that babies shouldn't need it since "[h]umans are not born defective."
It is "definitely untrue" that the vitamin K shot is harmful and unnecessary, Dr. Eugene Shapiro, a professor of pediatrics and epidemiology at Yale School of Medicine, told us in an email.
"It is extremely safe. Side effects in the amounts given to newborns are virtually unheard of— I don't think I've ever seen a problem in more than 40 years of taking care of babies," he said.
The vitamin K injection has been recommended by the American Academy of Pediatrics since 1961. According to the Centers for Disease Control and Prevention, in more than 60 years, only one case of an allergic reaction in an infant has been reported.
The agency says infants who don't get the vitamin K injection are 81 times more likely to develop VKDB. The bleeding can occur in the baby's brain or other organs, and go undetected, since most of the time there are no warning signs.
One in five babies with VKDB dies and about half of infants with late VKDB — VKDB that occurs in babies 1 week to 6 months old — have bleeding in their brain, which can cause permanent brain damage. A single shot of vitamin K administered to a baby's thigh in the first hours of their life can prevent the risk.
Before the shot was routinely given to babies, the bleeding disease "was feared and relatively common," Shapiro told us.
"Vitamin K deficiency bleeding is now rare, and you may not ever have heard of it, because most infants receive the shot," reads an information sheet, part of an American Academy of Pediatrics policy statement published in Pediatrics in March 2022.
Ingredients of Vitamin K Shot are Safe
Misinformation about the safety of vitamin K injections is not new. Just in the past year, our fact-checking colleagues have published at least five articles correcting false or misleading information about the safety of the shot's ingredients.
In this latest iteration, the X user incorrectly claims the shot does not contain vitamin K, because it "contains Phytonadione, a synthetic (lab-made) chemical," which is "not naturally occurring vitamin K."
But phytonadione is vitamin K, just a man-made version of it. The fact that it's not naturally occurring should not be alarming to people. "[N]either are virtually all of the vitamins purchased in drug stores and health stores," Shapiro said, adding that it's "a distinction without a difference, since they are chemically identical to the active component of the naturally occurring substances."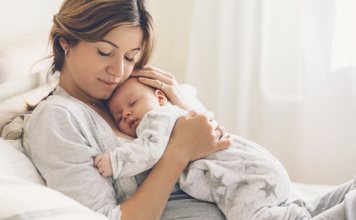 The AAP recommends a single intramuscular dose of vitamin K administered in the baby's thigh within six hours of birth. The recommended dose ranges from 0.3 to 1 milligram per kilogram, depending on a baby's weight.
The CDC explains that even though these doses are much higher than an infant's daily requirement for the vitamin, it's not too much because the vitamin K level in a baby is low and without a supplement it would remain low for about 6 months. The vitamin in the injection goes both to the bloodstream for immediate use and to the liver, where it's stored and slowly released over the following months.
Other ingredients are added to the shot to keep it safe and long-lasting. This can include the preservative benzyl alcohol, which is used to protect against bacterial contamination. "There is no evidence that the small amount of preservative, benzyl alcohol, is associated with toxicity, and many infants receive preservative-free vitamin K," according to the AAP.
Dr. Jaspreet Loyal, an associate professor of pediatrics at Yale School of Medicine, studies vitamin K refusal. A review article she co-authored with Shapiro notes that "reports of VKDB in the United States are almost always associated with refusal of intramuscular vitamin K by a parent," and that refusal of the shot appears to have increased in recent years.
"Parents may be concerned about the dose being too high or preservatives in the injection," she told us in an email, "but the dose and presence of preservatives have not been shown to cause harm."
Other Vitamin K Injection Misconceptions
Loyal told us sometimes parents want to avoid the vitamin K shot, and prefer to increase a breastfeeding mother's vitamin K intake or give their child an oral dose of the vitamin.
But neither of those alternatives are as good as the vitamin shot. According to the CDC, breast milk does not provide enough vitamin K, even if a mother is supplementing. And oral administration of vitamin K, which has been tried in other countries, has not sufficiently prevented late VKDB, even with multiple doses. Late VKDB is the most concerning type of VKDB, the CDC says, since it occurs in healthy babies up to 6 months old, and 30% to 60% of such babies have bleeding in the brain.
Other reasons for refusal Loyal has identified include parents' experiences with caregivers or health institutions and general mistrust. More parents refuse the vitamin K injection when having a baby in a birthing center or at home, as opposed to in a hospital. "There is mistrust around vaccines and some parents lump the vitamin K injection with vaccines and their hesitancy around vaccines," Loyal told us. But the vitamin K injection is not a vaccine.
Finally, Shapiro said many parents refuse the shot because they don't like the idea of having their babies suffer pain. But as the CDC explains, parents can reduce the discomfort by holding their babies or breastfeeding while and after the shot is given. And, as the agency adds, the diagnosis and treatment of VKDB "often involves many painful procedures," including blood draws and transfusions, or anesthesia and surgery.
---
Editor's note: SciCheck's articles providing accurate health information and correcting health misinformation are made possible by a grant from the Robert Wood Johnson Foundation. The foundation has no control over FactCheck.org's editorial decisions, and the views expressed in our articles do not necessarily reflect the views of the foundation.
Sources
The Nutrition Source. "Vitamin K." Harvard T. H. Chan School of Public Health. Mar 2023.
Shapiro, Eugene. Professor of pediatrics and epidemiology at Yale School of Medicine. Email to FactCheck.org. 18 Oct 2023.
Hand, Ivan, et al. "Vitamin K and the Newborn Infant." Pediatrics. 22 Feb 2022.
American Academy of Pediatrics, Committee on Nutrition. "REPORT OF COMMITTEE ON NUTRITION : VITAMIN K COMPOUNDS AND THE WATER-SOLUBLE ANALOGUES." Pediatrics. 1 Sep 1961.
Frequently Asked Questions (FAQ's): Vitamin K and the Vitamin K Shot Given at Birth. CDC. 24 Jul 2023.
Protect Babies from Life-threatening Bleeding — Talk to Expectant Parents about the Benefits of the Vitamin K Shot for Newborns. CDC. 24 Jul 2023.
Fischera, Angelo. "Post misleads on vitamin K shot ingredient, safety." Associated Press. 5 May 2023.
Rougerie, Pablo. "Vitamin K shots are safe and polysorbate 80 isn't poisonous, contrary to claim by Brandy Vaughan." Health Feedback. 25 May 2023.
Goldhamer, Marisha. "Vitamin K shot strongly recommended for newborns." AFP Fact Check. 27 Mar 2023.
Trela, nate. "Fact check: Vitamin K injections safe for newborns, save lives." USA Today. 31 Mar 2023.
Malashenko, Uliana. "Fact Check: Vitamin K Shots Do NOT 'Poison' Babies — They Protect Newborns From Life-Threatening Events." Lead Stories. 25 Aug 2023.
Vitamin K1 – phytanadione injection, emulsion. Drug label information. DailyMed. Updated 26 Jul 2021.
Loyal, Jaspreet. Associate Professor of Pediatrics at Yale School of Medicine. Email to FactCheck.org. 18 Oct 2023.
Loyal, Jaspreet, and Eugene D. Shapiro. "Refusal of Intramuscular Vitamin K by Parents of Newborns: A Review." Hospital Pediatrics. 1 Mar 2020.
Golding, J., et al. "Factors associated with childhood cancer in a national cohort study." British Journal of Cancer. 1 Aug 1990.
Loyal, Jaspreet, et al. "Refusal of Vitamin K by Parents of Newborns: A Qualitative Study." Academic Pediatrics. 11 Apr 2019.
Leff, Michelle, and Jaspreet Loyal. "The Term Newborn: Alternative Birth Practices, Refusal, and Therapeutic Hesitancy." Clinics in Perinatology. Volume 48, Issue 3, Aug 2021.