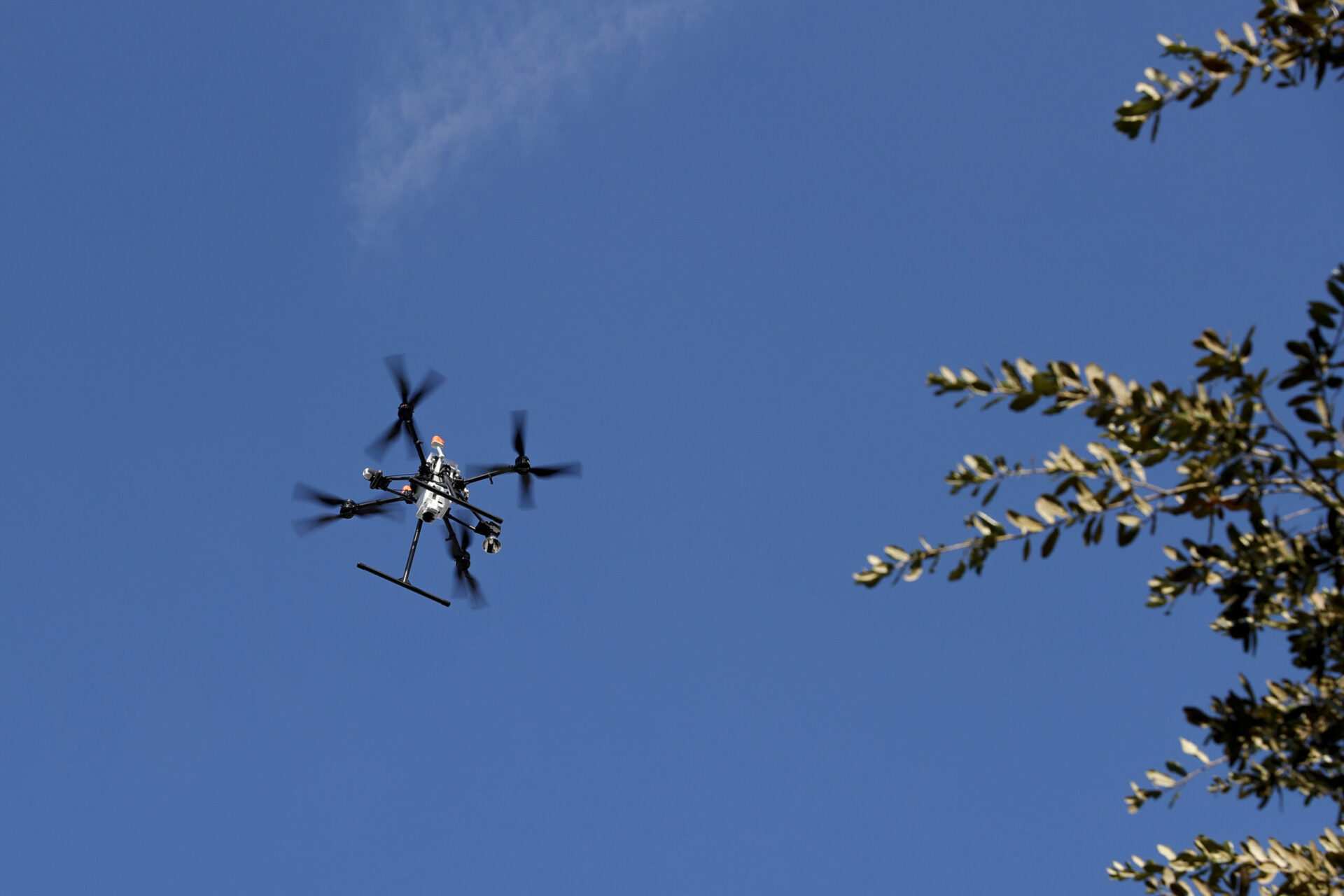 Amazon announced this week that Amazon Pharmacy has begun testing the use of drones to deliver prescriptions to customers' front doors. Amazon's drone delivery service is now available for customers in College Station, Texas — where Amazon claims its drones can drop off packages in 60 minutes or less.
Eligible customers in the area can now select "free drone delivery in less than 60 minutes" at checkout to participate in the test. From there, a pharmacist with access to over 500 different medications will ensure the prescription package is delivered within the hour.
"We're taught from the first days of medical school that there is a golden window that matters in clinical medicine," Dr. Vin Gupta, chief medical officer of Amazon Pharmacy, said in a press release. "That's the time between when a patient feels unwell and when they're able to get treatment. We're working hard at Amazon to dramatically narrow the golden window from diagnosis to treatment, and drone delivery marks a significant step forward. Whether it's an infectious disease or respiratory illness, early intervention can be critical to improving patient outcomes."
The automated drones travel at an altitude of 40 to 120 meters, navigating by utilizing a series of sensors and cameras to avoid people, pets and power lines. Once it reaches its destination, the drone will slowly descend to a delivery marker, where it will deliver the prescription package.
"Our drones fly over traffic, eliminating the excess time a customer's package might spend in transit on the road," Calsee Hendrickson, director of product and program management at Prime Air, said in a news release. "That's the beauty of drone delivery, and medications were the first thing our customers said they also want delivered quickly via drone. Speed and convenience top the wish list for health purchases."
___
© 2023 The Atlanta Journal-Constitution
Distributed by Tribune Content Agency, LLC.