Xiaomi has just confirmed the launch date of its upcoming Xiaomi 14 flagship smartphone. In addition, the much anticipated HyperOS, a replacement for MIUI, is also expected to debut alongside the new smartphone. Merely a couple of days after the Snapdragon Summit, we will see Xiaomi launch the first Snapdragon 8 Gen 3 smartphone, so let's look at all the details right here:
Launch Event For Xiaomi 14 Series & HyperOS Confirmed
First announced on Weibo, the company confirmed that the Xiaomi 14 series and the HyperOS operating system are launching on 26th October 2023. Alvin, the Global VP for Xiaomi, also shared the launch event teasers on his X account (formerly Twitter). Moreover, he asked fans to stay tuned for the "flagship phones x HyperOS!," suggesting the major revamp from Xiaomi's original MIUI operating system to HyperOS is happening soon.
The Xiaomi 14 series launch time is 19:00 CST (China Standard Time), so the event is happening at 4:30 PM IST. Xiaomi will unveil its latest innovations in just three days!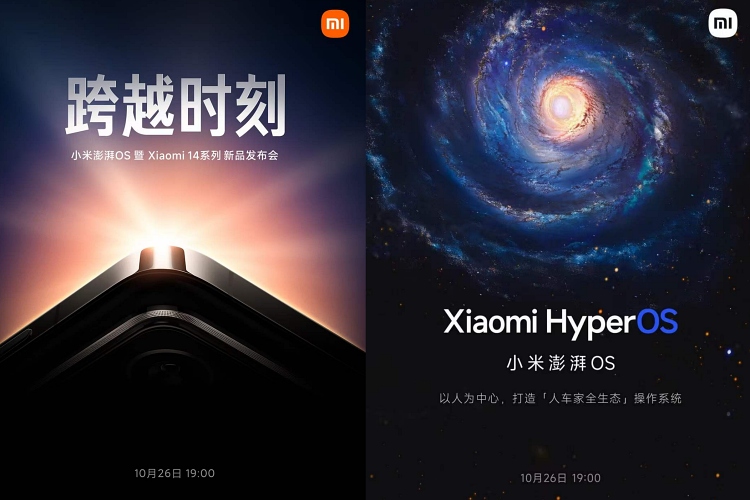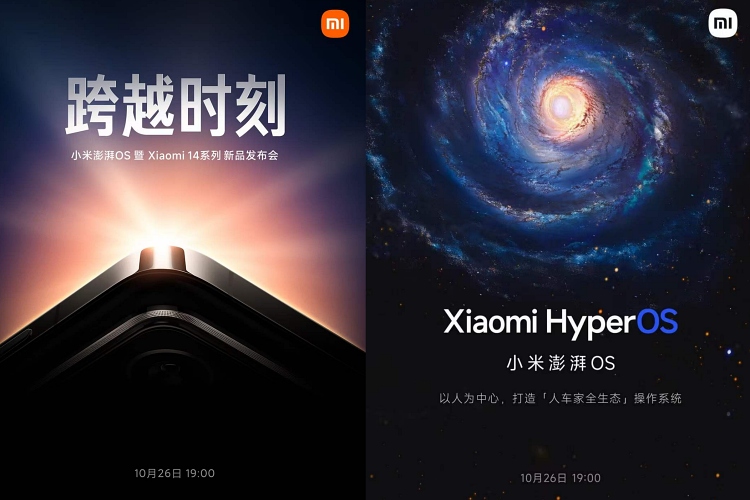 Talking about the main attractions, the Xiaomi 14 series will definitely feature the Snapdragon 8 Gen 3 chipset, according to reports from Weibo. It will also come with 120W fast charging support, along with a 1-inch type camera sensor. The chatter around the camera further suggests that Xiaomi 14 phones will use Leica Summilux lenses along with superior image optimization.
While the Snapdragon 8 Gen 3 chipset hasn't launched yet, its release is drawing close and is only a day out. We have also seen other leaks regarding the Xiaomi 14 Pro, including its design that surfaced online in 3D renders recently. As per leaks, we can also expect this flagship smartphone to feature IP68 water and dust resistance and to incorporate Iceloop liquid cooling technology.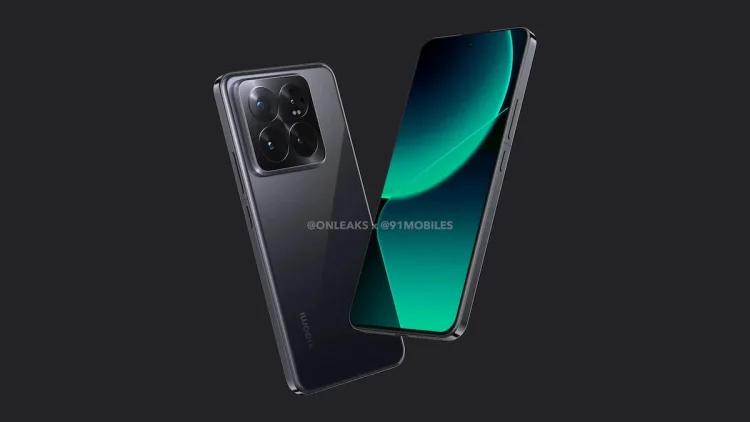 The Xiaomi 14 series will also be the first to launch with HyperOS pre-installed. This new OS upgrade promises to enhance the Xiaomi ecosystem significantly. The company actively plans to extend the use of its cross-platform HyperOS to tablets, electric cars, and different smart home devices. While you are here, do check out all the leaked features of HyperOS here.
Are you excited for HyperOS? The brand-new aesthetics and features definitely seem appealing, but will they be enough to differentiate it from MIUI? Let us know your thoughts in the comments below!
Featured Image Courtesy: Xiaomi