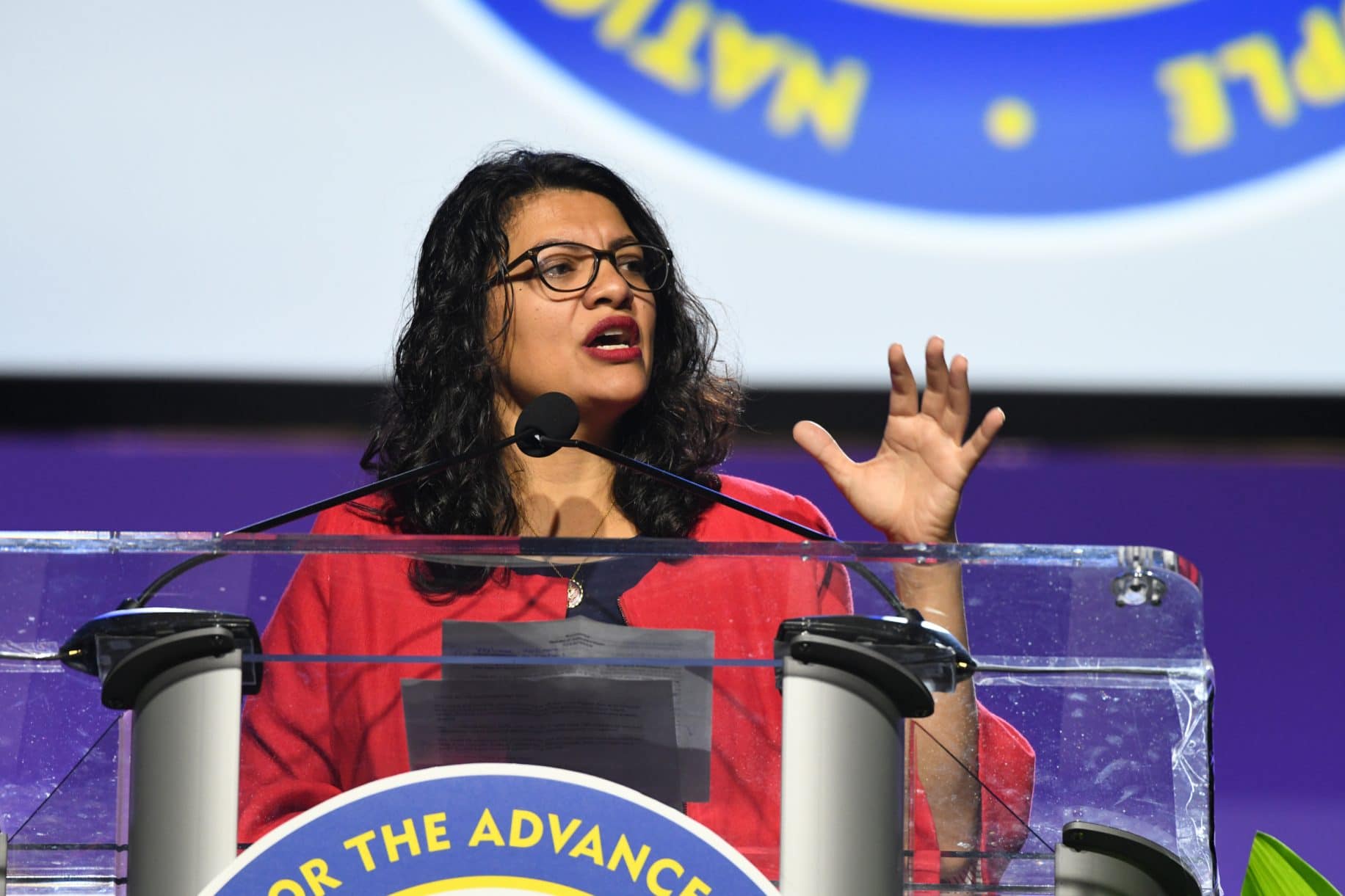 Rep. Rashida Tlaib (D-Mich.) started crying in front of a pro-Palestinian protest Wednesday, while blaming Israeli Defense Forces for an explosion at a Gaza hospital that resulted in many civilian deaths, despite U.S. and Israeli intelligence indicating that the explosion was caused by a rocket that was fired at Israel by terrorists.
Collin Rugg, co-owner of Trending Politics, tweeted a video of the Michigan representative crying in front of the pro-Palestinian protest Wednesday. Rugg highlighted the difference between her reaction to the brutal beheading of babies in Israel and her reaction to the death of Palestinians in Gaza.
"Rep. Rashida Tlaib starts 'crying' in front of a crowd after accusing Israel of bombing the hospital in Gaza. The outburst from Tlaib was much different than her 'response' when she was asked by a reporter about the people who Hamas brutally killed in Israel," Rugg stated. "Instead of showing emotion like she just did, Tlaib avoided the reporter and ignored the question completely."
During Wednesday's protest, Tlaib told the crowd, "That's what's been really painful — just continue to watch people think it's okay to bomb a hospital with children. You know what's so hard sometimes is watching those videos, and the people telling the kids 'Don't cry,' and like let them cry."
READ MORE: Biden sending $100 million in aid to Gaza, West Bank, home of Hamas terrorists
According to The New York Post, Tlaib, who is the only Palestinian American in Congress, previously refused to answer multiple questions from a Fox Business reporter regarding the horrific Hamas terrorist attacks against Israeli civilians.
A video, shown on "Jesse Watters Primetime" on Fox News, featured reporter Hillary Vaughn following Tlaib through a House office building hall and questioning the congresswoman multiple times about the decapitation of babies by Hamas.
"Congresswoman, Hamas terrorists have cut off babies' heads and burned children alive," Vaughn stated. "Do you support Israel's rights to defend themselves against this brutality?"
Throughout the interaction, Tlaib repeatedly ignored the Fox Business reporter's questions, marking a very different reaction compared to her tears during the pro-Palestinian rally in support of Gaza.