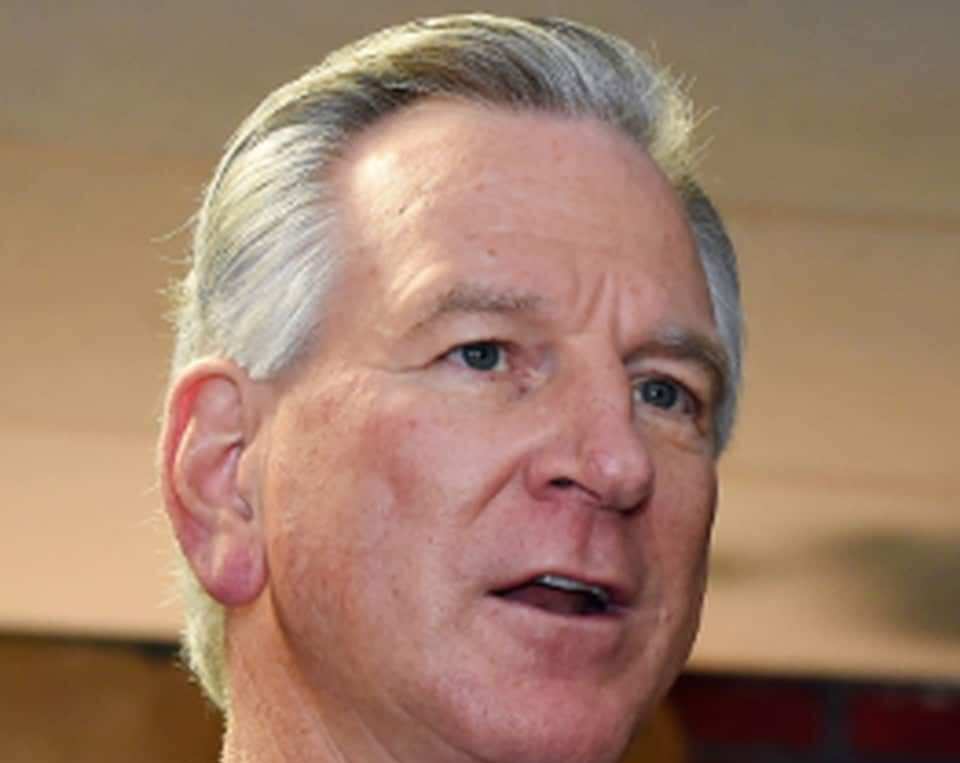 Alabama Sen. Tommy Tuberville Monday said he's received more than a dozen death threats during his time in the Senate, with four people receiving jail time.
Tuberville appeared Monday as a guest on "The Kimberly Guilfoyle Show," streaming on Rumble. In an eight-minute interview, Tuberville commented on several subjects, in addition to throwing his support behind Ohio Rep. Jim Jordan in the House speaker's race, calling Jordan a "fighter."
Here's a few of the subjects the interview touched on:
Michael Hayden controversy: Tuberville called former CIA Director Michael Hayden "a total loser" a week after he reported Hayden's suggestion that he be removed from the "human race" to Capitol Police, claiming the remark called for his assassination.
"What a jerk this guy is," Tuberville said. "Not that I'm anything special, but I am a United States Senator. I've had more than a dozen death threats since I've been here- four of them are in jail, by the way."
Hayden said last week that he didn't literally mean "removed" from the human race and is surprised anyone thought he did.
"As dangerous as this job is, in this day and time, this guy has no business saying anything about anybody because he is a total loser from day one," Tuberville said.
Military promotions hold: Tuberville said he "didn't really want to do" his ongoing hold in the Senate on more than 300 promotions in protest to the Pentagon's abortion policy. However, he said he is "not backing down" on the blockade until a vote is held on the policy change.
Tuberville began the block after the Pentagon announced it would allow troops and dependents to take time off and use official travel to get to other states for reproductive care not available locally. Tuberville says the policy should have a vote on the Senate floor.
"They are now playing dictator from the White House," Tuberville said. "It's communism from the White House and the Pentagon. They just totally changed the policy – 'This is the way we're going to do it. We don't care what you say. We're not going to give the people of Alabama or any other state the opportunity to vote on this in the Senate.'"
Later in the interview, Tuberville seemed to suggest he might lift the hold if Congress took action on the U.S.'s southern border.
"These Democrats will come up to me and go, 'You need to drop your hold on all these generals and admirals.' And I'll go, 'You close that border down there, and I'll think about it.'"
Israel-Hamas conflict: Tuberville said the ongoing fight between Israel and Hamas is a "disaster of what's going on, and it's all caused by Joe Biden."
He based the allegation on a deal between Washington and Tehran that led to the release of five imprisoned Americans from Iran last month, and on oil prices, which he said emboldened Iran, and has "enhanced all these terrorists."
He said Biden sending two carrier strike groups to the region will "get us in a world war."
"We've got an empty White House," Tuberville said. "When President Trump left the White House, if we would have just left it empty, we would have been so much better, just in our country with the border, inflation, fossil fuels."
Guilfoyle introduced the former Auburn coach as "the greatest coach of all time," drawing a response on the social media platform X from Chris England, Alabama House Dist. 70 representative from Tuscaloosa.
___
© 2023 Advance Local Media LLC
Distributed by Tribune Content Agency, LLC