Ashlyn Michelle Harris, born on October 19, 1985, is a retired American soccer player. She proudly served as a member of the United States women's national soccer team, where she made her debut for the senior national team on March 11, 2013.
She achieved significant milestones during her career, contributing to the team's victory in the 2015 FIFA Women's World Cup in Canada and the 2019 FIFA Women's World Cup in France.
According to recent reports, women's soccer star Ashlyn Harris is said to be in the early stages of a romantic relationship with actress Sophia Bush, aged 41.
Sources suggest that they have officially started dating, following years of friendship and shared social circles. Their first dinner date occurred a few weeks ago, marking the beginning of this recent romance.
Sophia Bush, known for her role in "One Tree Hill," and the athlete Ashlyn Harris share a significant similarity in their lives, as they have both recently gone through divorces.
In this article, we will delve into the details of Ashlyn Harris's current relationship with Sophia Bush and also explore her past marriage with her former husband.
Ashlyn Harris Is Supposed To Be Dating Sophia Bush
Ashlyn Harris has reentered the dating scene following her recent divorce. The U.S. Women's National Team star is now in a relationship with actress Sophia Bush, as confirmed by Page Six, after her divorce from Ali Krieger in September.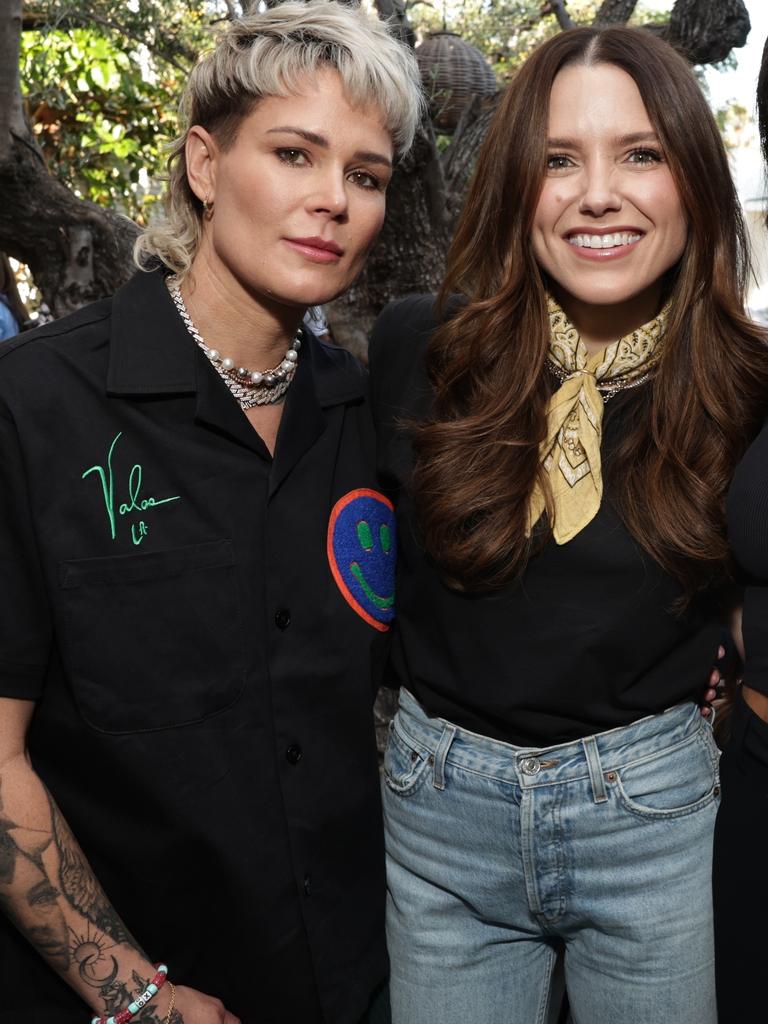 Harris, aged 37, and Krieger, aged 39, who were former USWNT and Gotham FC teammates, were married for four years before the divorce proceedings initiated by Harris on September 19.
In 2021, they welcomed their first child, a daughter named Sloane, into their family. A year later, following their trade to Gotham FC, they expanded their family by adopting a second child, a son they named Ocean.
Sources reported that Ashlyn Harris initiated divorce proceedings on September 19, and it appears that the separation is proceeding in a friendly manner. It also revealed that both parties intend to work together on a parenting plan to address any potential custody-related matters.