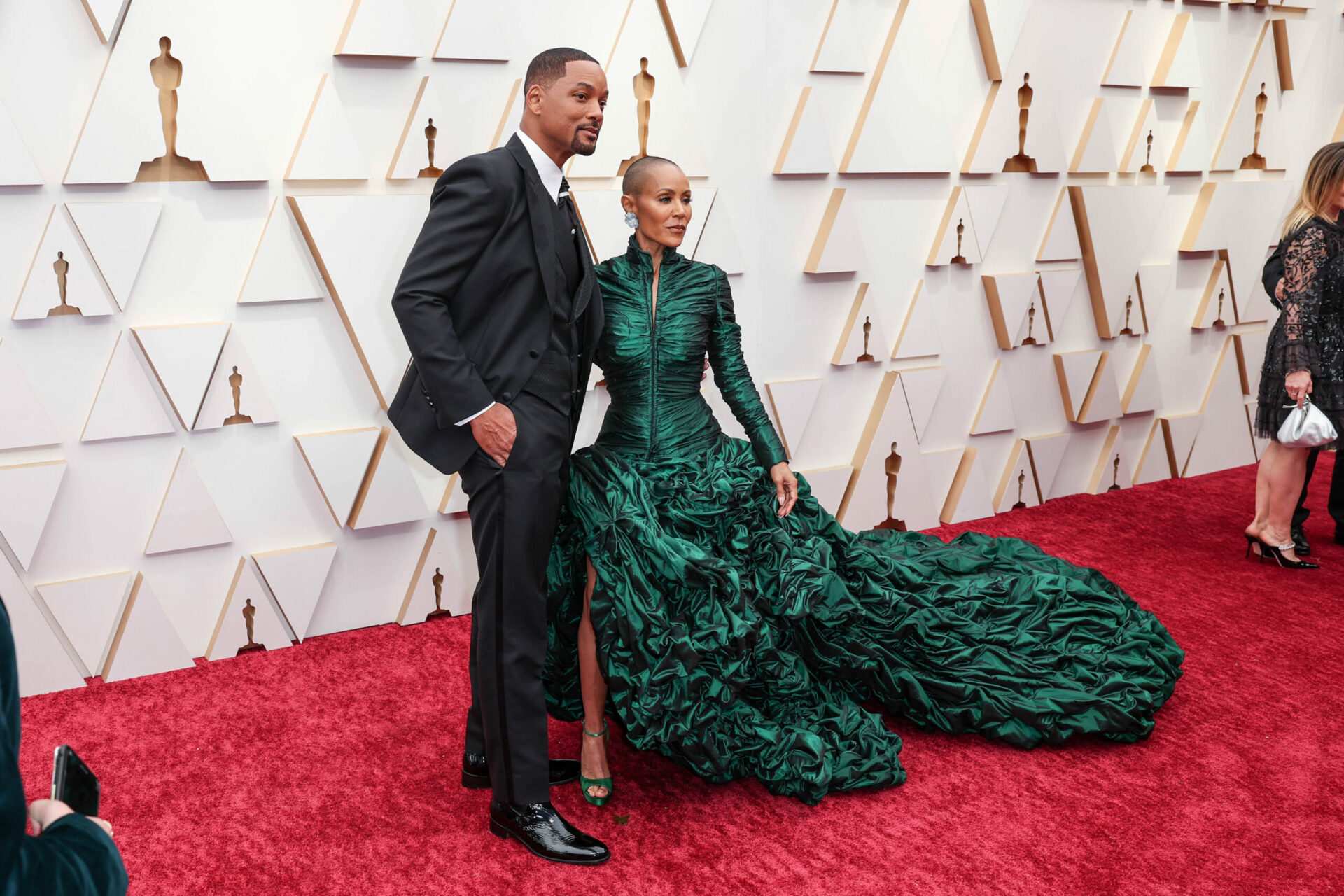 "Keep my wife's name out your f— mouth," were the eight words Will Smith screamed after slapping Chris Rock at the 2022 Academy Awards.
Jada Pinkett Smith was not expecting to hear those words that night — especially "wife."
The "Set It Off" star recently shared that last year's heated exchange between Smith and Rock surprised her in more ways than one during an interview with the "Today" show's Hoda Kotb. "First of all, I'm really shocked … we haven't called each other 'husband' and 'wife' in a long time. What is going on right now?" Pinkett Smith recalled the moment to Kotb.
Earlier this week, while promoting her upcoming memoir "Worthy," Pinkett Smith revealed that she and Smith have been living separate lives since 2016. The former couple, who have gone through the official divorce process, share kids Jaden, 25, and Willow, 22.
Speaking to Kotb for an NBC News special set to air Friday at 8 p.m. Pacific time, Pinkett Smith revisited the infamous Oscars moment. She claimed that after the slap, comedian and Oscars host Rock apologized for his comment about her shaved head. Pinkett Smith lives with alopecia, which causes temporary or permanent hair loss.
"I'm just out of it 'cause I really worried about Will," Pinkett Smith said. "Will's still talking … now he's mad because Chris is talking to me. And I go, 'Chris, this is about some old s—.'"
On "Today," Kotb explained that Smith invited his ex-wife to the Oscars because he thought it would be his "crowning moment." Smith was a frontrunner for the actor in a leading role category for his work in "King Richard." Smith ultimately won the award — but the Academy later decided to ban the actor from attending any Academy events or programs for 10 years.
In the years following their separation in 2016, Pinkett Smith, 52, and the "Bad Boys" actor, 55, faced rocky moments — including her "entanglement" with 31-year-old musician August Alsina. The former couple also kept up appearances at public events, including red carpets and awards shows.
The "Red Table Talk" host said, in another interview teaser shared Wednesday, that they did not want to go public with their separation as they were unsure how to present themselves to people.
When asked about why their marriage came to an end, Pinkett Smith told Kotb that after nearly 20 years of marriage, "We were just exhausted with trying.
"I think we were both just kinda stuck in our fantasy of what we thought the other person should be."
"Worthy" hits shelves Oct. 17.
___
© 2023 Los Angeles Times
Distributed by Tribune Content Agency, LLC.