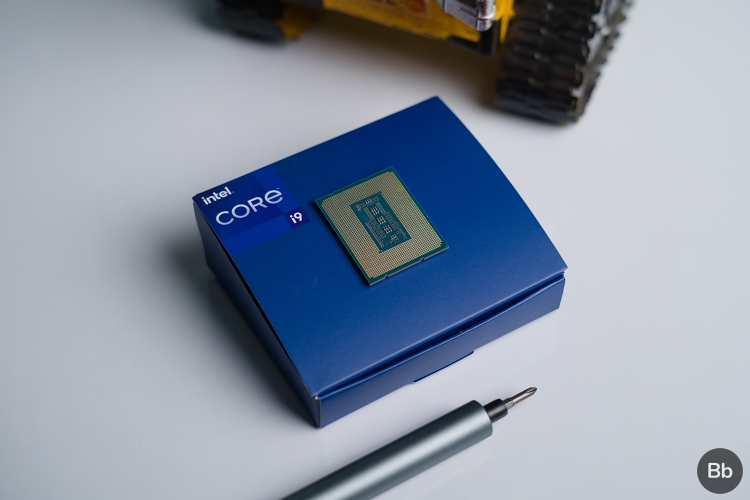 Intel has launched the 14th Gen Core i9-14900K, aimed to be one of the fastest processors available for desktop platforms. This brand new i9-14900K is the best processor Intel offers in its new lineup, and we took an exciting ride with this 14th-Gen Core i9 CPU for a few weeks provided by Intel for the purposes of this review. In this review of Intel's Core i9-14900K, we tested the chip on many different workloads – synthetic, gaming, and content creation software. The aim is to tell you whether this new 14th Gen Core i9 processor is worth purchasing, how it improves upon its predecessor (Core i9-13900K) from the last generation, and what exactly the 'Raptor Lake Refresh' architecture brings to the table. Without further ado, let's get into the Core i9-14900K review.
Intel 14th Gen Desktop Processors: Key Features
Raptor Lake Refresh Architecture
Intel's Raptor Lake Refresh architecture is based on a refined Intel 7 manufacturing process, and this time the Intel 14th Gen CPUs don't have a drastically new name for the architecture. If you recall, the 13th Gen chips were based on Raptor Lake. So, as the new architecture's name suggests, the chips within the 14th Gen desktop CPU lineup are simply based on a refreshed, improved version of the Raptor Lake architecture previously used on 13th Gen
Intel's most major architectural innovation in the recent processor generations was to employ the hybrid performance design. This makes up the dedicated performance cores (P-cores) and efficiency cores (E-cores) which first came to 12th Gen Alder Lake.
Talking about the Core i9-14900K, it has 24 cores and 32 threads which are made up of 8 P-pores (aimed at performance) and 16 E-cores (aimed at efficiency). The specs are quite similar to the previous-gen 13900K – same base & turbo wattage, the same amount of L2 cache, and for the RAM support, it still supports 5600MHz (that is unless you enable XMP if applicable). One major change here is using the slight architectural efficiency improvement being leveraged for an increased core clock. This processor goes up to 6.0GHz with Intel Thermal Velocity Boost. As long as your motherboard VRMs and CPU cooler can handle a 253W load, the 14900K should be able to turbo to 6GHz out of the box.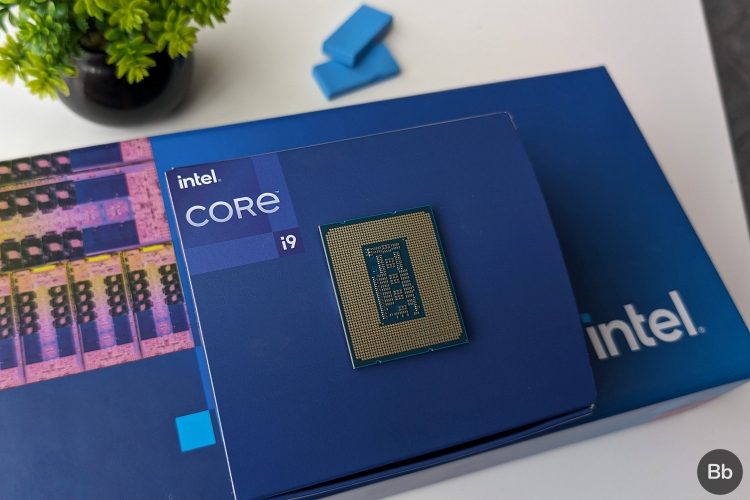 Compatible With All LGA 1700 Motherboards, Supports Both DDR5 and DDR5 RAM
The Intel 14th Gen processors are compatible with all LGA 1700 motherboards. This includes Z790/ Z690 motherboards, as well as B660/ B760 chipset motherboards. Remember to check your motherboard's VRM quality before grabbing an i9 because this 14900K processor is a 253W monster and not all motherboards can pull off using this CPU at its best potential.
But, a less power-hungry chip like the i5-14600K (review coming soon) can easily be used in lower-tier motherboards too. Plus, since these motherboards come in both flavors of DDR4 and DDR5 RAM, Intel 14th Gen can be used on LGA 1700 motherboards with DDR4 RAM too – albeit, with lowered performance. It is good to see Intel allowing DDR4 users to retain their investments, especially because many people own high-capacity DDR4 (64GB) as well.
So, there is no new chipset for the Intel 14th Gen Raptor Lake Refresh processors either. New Z790 motherboards have come out recently, with improved features such as support for Wi-Fi 7. Anyways, the Intel 14th Gen desktop CPU lineup contains ideal upgrade options for anyone with LGA 1700 motherboards. It is great to see Intel supporting the same motherboard socket for a total of 3 years (counting 12th Gen, 13th Gen, and now the 14th Gen).
Previously, the 10th & 11th Gen processors also shared the same socket, so Intel offered support for 2 years. In the future, with Intel Meteor Lake being on the horizon for next year, Intel could launch a new socket and use it for 3 years again!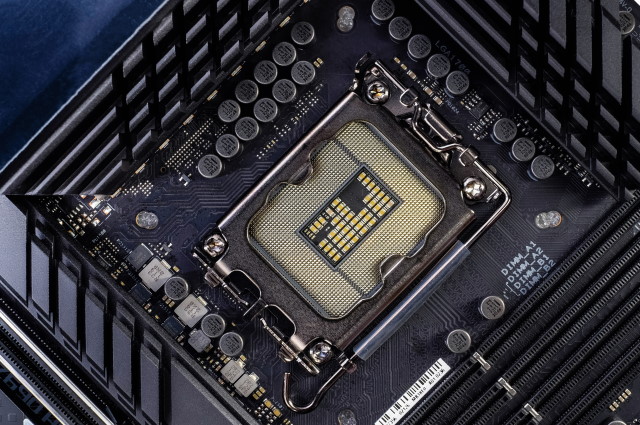 Intel Application Optimization (APO)
The new Intel 14th Gen CPUs feature a new platform feature called Intel Application Optimization (APO). This new feature works within the Intel Dynamic Tuning Technology framework (DTT) as a software policy. With this, the allocation of processor threads gets even better on Intel 14th Gen Raptor Lake Refresh desktop processors. As we said before, these CPUs feature a hybrid core architecture made up of P-cores & E-cores aimed at performance & efficiency respectively.
So, the applications you run on a daily basis will have an even better allocation of cores done to them. Intel says APO optimizes the resource allocation of your computing power on the fly, as you continue to use the application in real-time. The APO-enabled BIOS versions will be released to many motherboards prior to the launch of Intel's Core i9-14900K lineup. We have enabled it manually for the review, as future motherboards will ship with this technology enabled out of the box.
Official Intel Power Profiles For K-Series Processor
Intel processors that belong in the K-series class come with an Extreme Power Delivery profile and a Performance Power Delivery profile. When you first set up the stock BIOS after building your PC Z690 or Z790 motherboard, the motherboard can automatically enable many features that aren't necessarily the best for optimal performance. When buying an Intel Core processor of the K-Series class (such as the i9-14900K), it is vital for you to configure your motherboard's BIOS with either the Performance or Extreme power delivery profiles before using any other settings. Intel officially suggests the below two profiles for the Intel Core i9-14900K as the CPU's official operating specification.
| BIOS Setting | Performance Power Delivery Profile | Extreme Power Delivery Profile |
| --- | --- | --- |
| PL1 | 253W | 253W |
| PL2 | 253W | 253W |
| ICCMax | 307A | 400A |
Two profiles for Intel Core i9-3900K's (official operating specifications) | Source: Intel
Once you are using either the Performance or Extreme power delivery specifications as shown above (values provided by Intel), you can maybe consider overclocking and other tweaked settings afterward which we will experiment with later in this i9 14th Gen review. According to Intel, the stock BIOS settings that many motherboards apply aren't necessarily the optimal settings to use for the best possible performance.
To maximize the advantage of your K-Series chip, you need to manually set up the BIOS properly on your Z690 & Z790 motherboard. Our motherboard, the Asus ROG Z790-E, applied a "higher power delivery setting" (ICCMax=500) by default that was outside of Intel's official operating specifications for Intel's Core i9-14900K. In addition, MCE was enabled. So, we reverted to the Intel-specified operating specifications for the i9-14900K, being the Extreme power profile.
We will be explaining more about our BIOS settings and what is optimal to use for the Intel Core i9-14900K later in this review. To boil it down: as Intel explains, the stock BIOS settings don't always use the official specifications Intel officially tests for these processors, so configure your BIOS after buying a K-Series chip.
Intel 14th Gen Desktop CPUs Pricing
Intel Core 14th Gen desktop CPUs are available in different variants ranging from the i5-14600K to the i9-14900K. Before getting into the review, we can already tell you that Core i9-14900K is suitable for all sorts of tasks ranging from video-editing in content creation software to high-end AAA gaming. Moving forward into the review though, we will be focusing on the performance improvements of this CPU over the predecessor, accessing its efficiency, verifying advertised turbo clocks, testing overclocking performance, and more.
Intel Core i9-14900K: Specifications
| | |
| --- | --- |
| Processor Name | Intel Core i9-14900K |
| Motherboard Support | LGA 1700 Socket (including Z790/Z690/B660/etc.) |
| Generation & Architecture | 14th Gen; Raptor Lake Refresh |
| Max Turbo Frequency (Thermal Velocity Boost) | 6.0 GHz |
| Total Core Count | 24 Cores |
| Total Thread Count | 32 Threads |
| Performance Cores (P Cores) | 8 |
| Efficiency Cores (E Cores) | 16 |
| Maximum Thermal Limit (T Junction) | 100-degree C |
| TDP / Power Consumption | 125W Base/ 253W Boost |
| Base Frequency (P Cores) | 3.20 GHz |
| Turbo Frequency (P Cores) | 5.60 GHz |
| Base Frequency (E Cores) | 2.40 GHz |
| Turbo Frequency (E Cores) | 4.40 GHz |
| L2 Cache | 32MB |
| L3 Cache | 36MB |
| Integrated GPU (iGPU) | Intel UHD 770 |
| Base & Boost TDP | 125W (Base), 253W (Boost) |
Intel Core i9-14900K: What's in the Box
Inside the retail boxing of Intel Core i9-14900K processor, only the CPU is found along with its documentation. No stock cooler is included with an Intel K-Series processor. When buying a K-Series, you must ensure to have a capable CPU cooler with support for your LGA 1700 motherboard. Our review unit came in its own minimal packaging, along with the Core i9 label.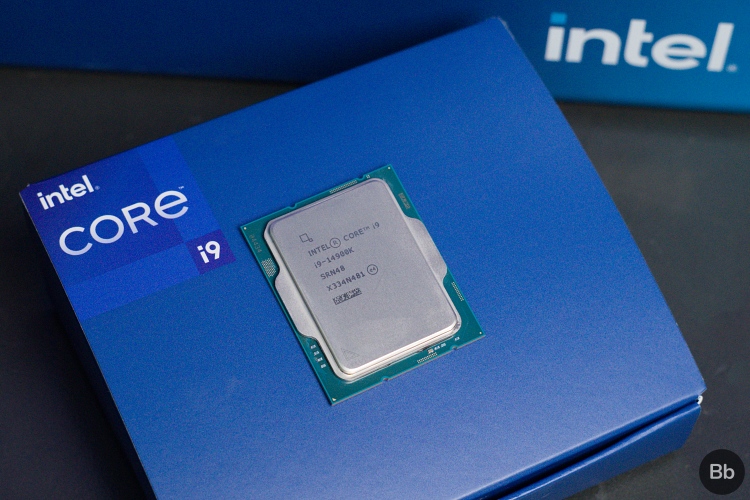 Intel Core i9-14900K: Testing Setup
CPU: 14th-Gen Intel Core i9-14900K (Review unit provided by Intel)
CPU Cooler: Lian Li Galahad 360 AIO ARGB CPU Liquid Cooler
Motherboard: ASUS ROG STRIX Z790-E GAMING WiFi
RAM: 32GB (16GB x 2) HyperX FURY DDR5 5200MHz
GPU: ROG STRIX RTX 3070 Ti Gaming OC Edition
SSD: 500GB WD Black SN770 Gen 4 NVMe Storage
PSU: 1000W Deepcool PQ1000M 80 Plus Gold Power Supply
Cabinet: Cooler Master MasterFrame 700 Full Tower Case
Thermal Compound: Noctua NT-H2
We are using Intel's suggested Extreme Power Delivery as mentioned previously under Intel 14th Gen CPU features. In initial benchmarks, our cooler seemed ready to handle a 253W load and the stock settings set by our BIOS were too overkill. As we iterated on before, the stock configured BIOS settings for the K-series processor are undesirable in many situations. A K-Series processor user with a Z690/Z790 BIOS must configure their BIOS with the stock Intel factory settings first and avoid any overclocking or board manufacturer-provided features.
Intel Core i9-14900K: Benchmarks and Performance
Cinebench R23 Single Core Benchmark
Right off the bat, we can see the Intel Core i9-14900K dominate when compared to other CPUs. While all the CPUs in the above benchmark provide very good performance numbers, we can see the 14900K reigning as the #1 CPU in the Cinebench R23 Single-Core benchmark. The 2,241 pts score it got is definitely impressive, and the 14900K boosts to 6GHz to achieve this.
Comparing the score against its predecessor, the 13900K, we only see a ~2.2% increase in the single-core performance. This is somewhat disappointing – but given that the 14th Gen CPUs are based on a 'refresh' version of Raptor Lake architecture, this is what we get. We will shortly get into whether these improvements give us any meaningful gains in gaming.
Cinebench R23 Multi Core Benchmark
Moving over to the Multi-Core test of Cinebench R23, the i9-14900K dominates here as well. This 253W monster of a processor is able to output 38,571 pts in this multi-core benchmark fully stretching its wings. This score is 500 pts ahead of the i9-13900K scores, showing only a 1.3% gain in test scores. If you compare the generational improvement i9-12900K & i9-13900K, there is a ~40% gain in the above multi-core benchmark.
Sadly, instead of a 40% gain that we got in the 13th vs 12th Gen Core i9, we only get a measly 1% improvement in the multi-core scores when comparing the i9-14900K against the i9-13900K. Thanks to the higher boost clocks, the i9-14900K takes the ceiling forward even further, but so far the chip hasn't shown any meaningfully big difference against its predecessor.
3DMark CPU Profile Benchmark
3DMark's CPU profile test takes the processor and tests its performance on the basis of all the threads, and then proceeds to test again on 16 threads, 8 threads, and so far giving us the performance for a single thread too. A score of 16,596 pts in the max-threads test easily puts the i9-14900K as one of the strongest consumer processors available on the market. Do note that scores can be higher if the power limit is unlocked & the CPU cooler is able to adequately and consistently cool the 14900K beyond 300W.
Cinebench 2024 Benchmark
Cinebench 2024 is a brand new benchmark, and while there isn't a proper database yet to compare the CPU against others, we still took it on the Intel Core i9-14900K to show you how it performs. The multi-core score here was 2045 pts, with the single-core score being 131 pts. These are good numbers and definitely put the 14900k on top of as one of the fastest chips. There is room for better scores too, but it would involve unlocking the power limit of the processor and we stuck to the default 253W limit.
PCMark 10 Extended Benchmark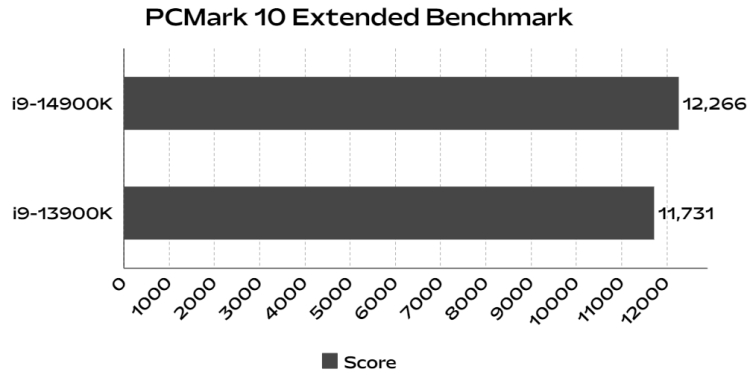 PCMark 10 Extended is an excellent daily usage benchmarking tool. It takes the system through various workloads. These include testing the processing speed in tasks such as browsing, social media, video editing, and more. This tool lets us analyze the general performance of a PC, and a score above 4500 is a minimum for office tasks. Well, of course, we are well above the office PC territory as we are testing the i9 here.
The i9-14900K gets 12,266 pts in PCMark 10 Extended which is an excellent score. In my daily usage too, there are no hiccups to report. The desktop experience does feel slightly smoother, as compared to the previous generation chip. The new Application Optimizer platform feature might be responsible for this, or it could just be a placebo. This score is not significantly ahead as compared to the previous-gen i9 which got 11,731 pts.
Content Creation Benchmark: Blender
This is a benchmark test of the Blender Scanlands demo, with a total of 100 samples to be rendered. These results show that the 14th Gen Core i9-14900K is quite fast for this use-case, being able to finish the benchmark in 118.06 seconds. The predecessor, 13th Gen i9-13900K was slightly faster finishing the Scanlands demo render in 115.61 seconds – but the i9-13900K also did get hotter as compared to this new i9-14900K chip. The 13th Gen i9 would go near 90-95C during this render, and boost at higher frequencies. On the other hand, the 14th Gen Core i9 seemed to stay under the 80-85C temperature range.
Simply put, both chips are quite close in performance. The i9-13900K boosted its frequencies & extended its power limit more aggressively when we took this benchmark as compared to the i9-14900K. So, Intel seems to have tuned the performance curve slightly to favor sub-253W power limits. Both i9 chips perform extremely well here, with the 14900K being slightly more efficient at the task. The APO feature could have also interfered with the result, and we'll update this section with an updated result if applicable.
Intel Core i9-14900K Performance in Esports Games
The Intel Core i9-14900K performs admirably in the various esports games we tested. As you can see in the above benchmark, the popular multiplayer games of today run extremely well on both high & low settings. Fortnite was quite smooth on high settings, but turning the game down to a more competitive, low setting preset allowed for extremely high FPS numbers with the game steadily providing a 400+FPS experience.
In Valorant too, the 14900K maintains a steady 400+FPS, with most of the gameplay running at around 500-600FPS. Counter-Strike 2 is now one of the more intensive competitive games, but it also maintains 400+ FPS on low settings. On higher settings, it does drop below the 360FPS target needed for a 360Hz monitor – but at least even when going through smokes or incendiary grenades, the FPS stays above the 200FPS mark.
Intel Core i9-14900K Performance in AAA Games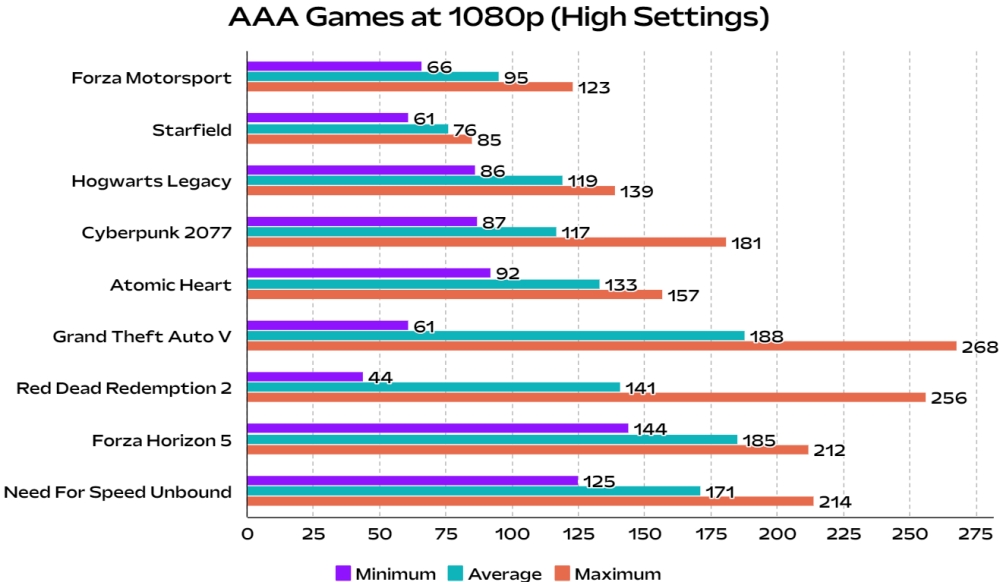 Heading over to the main event – here are the gaming performance results of the Intel Core i9-14900K paired with our ROG Strix RTX 3070 Ti. These impressive numbers shown above demonstrate the gaming prowess of this chip. Features such as ray-tracing & DLSS were turned off for our gaming benchmarks. The i9-14900K is definitely a capable contender if you want one of the best gaming CPUs that won't break a sweat even while handling additional tasks such as streaming-related software.
The CPU consumes 75-125W in most of these games, but in more CPU-demanding titles (such as NFS: Unbound) it did consume 200-250W. The 171FPS average in NFS Unbound is not possible with many other CPUs, and the game heavily relied on both the CPU & GPU to give this result. In Cyberpunk 2077, which has gotten more demanding since the 2.0 update came out, the gameplay experience was plenty smooth with a 117FPS average. The latest racing game known as Forza Motorsport ran quite well too, with a 95FPS average.
Intel Core i9-14900K vs Core i9-13900K: Gaming Comparison
Below, we compare the gaming performance across many titles to see whether the i9-14900K provides any measurable jump in the FPS numbers for these games. Since Cyberpunk 2077 has changed with the Phantom Liberty DLC & 2.0 update, we have omitted that game from the below comparison. Let's look at what the gaming performance gains when the new i9-14900K is put up against its competitor:
As you can see, the 14900K does have a slight increase in gaming performance after all. While Intel hasn't changed much around since this chip is based on the Raptor Lake Refresh architecture, the slight increase in single-core performance does seem to have increased the gaming performance across the board. Since these gains aren't massive, both the 13900K & 14900K processors seem just as capable for gaming to me.
Despite that, it is good to see some improvement in a new generation regardless of the FPS gains being minimal. It must be kept in mind that this is a refresh year for Intel where the new 14th Gen chips have received very iterative upgrades. Apart from the minor increase in average FPS, the new chip does seem to have better minimum FPS numbers so the games are overall smoother too. This was especially true for Valorant, which did not seem to drop to 300FPS as was observed on the 13900K chip.
Intel Core i9-14900K: Turbo Frequency During Sustained Workload Stress Test
Intel has advertised the i9-14900K with a turbo frequency of 6.0GHz. We will be verifying how often the CPU boosts to this speed. Intel uses many different boosting algorithms on their latest processors – Thermal Velocity Boost (TVB), Turbo Boost Max 3.0, and the chip itself of course has the hybrid P-Core & E-Core based architecture. Basically, based on the available thermal headroom, the chip can boost the turbo speeds more frequently. Our Lian Li Galahad 360mm AIO used for testing can definitely handle a 253W load, so let's take a look at the results of i9-14900K's turbo clock frequency during various tests:
| Stress Test Name | Average Clock Speed (P-Core) | Worst Drop in Clock Speed Observed (P-Core) |
| --- | --- | --- |
| Cinebench R23 Loop | 5.50 GHz | 5.10 GHz |
| Blender Render Loop | 5.63 GHz | 5.10 GHz |
| Prime 95 Extended Run | 5.60 GHz | 5.10GHz |
As you can see, the i9-14900K's clock speeds manage to remain in the ideal 5.1 to 6.0 GHz range. The Core i9-14900K processor did boost to 6.0GHz in many cases, but this was never sustained for a long time. I imagine that an unlocked power limit will let it boost to 6GHz more often. Our review testing was done on the 253W power limit within the CPU's official operating specifications.
Intel Core i9-14900K: Thermals During Idle, Gaming, and Daily Usage
The i9-14900K's boosting algorithms have improved, while also seemingly getting more aggressive. While I can't comment on the exact science that Intel uses, I do know that there are tons of factors that affect how this CPU boosts and maintains its thermals. The APO (Intel Application Optimizer) handles resource management on the fly, accordingly giving the ongoing app additional resources from the CPU whenever required. And, the turbo-boosting algorithms intelligently boost the core clock of individual P-Cores & E-Cores based on the thermal headroom and task at hand.
Essentially, running a few P-cores at 100C for a short period of time is exactly how Intel is able to achieve peak turbo clock speeds at the 253W power limit. This is true at least for normal AIO – many custom cooling setups and 420mm coolers can potentially allow the 14900K to remain cooler than this, even at 6GHz clock speeds.
| State of Processor | Temperature Range Observed |
| --- | --- |
| Idle | 25° C to 35° C |
| Playing Counter-Strike 2 | 55° C to 90° C |
| Everyday Usage | 40° C to 70° C |
Intel Core i9-4900K: Power Consumption Analysis
The i9-14900K often boosts to 270-280W at times. This results in 98 to 100 C temperatures when the CPU wants to boost its core clock. As I said before, on our test bench PC which uses a 360mm AIO cooler, the i9-14900K can easily be used at its stock PL2 power limit of 253W. The processor stays within the power limit most of the time. I would say the algorithm has gotten better as compared to the 13th Gen CPUs too. I have witnessed lesser overall temperatures on the i9-14900K, as compared to the i9-13900K.
It's quite tough to put a number of the efficiency improvements, but the new 14900K chip is definitely at least a little bit more efficient as compared to the 13900K. In short – even on the stock 253W power limit, the 14900K boosts up to 280W to achieve better performance with available thermal headroom.
| State of Processor | Minimum | Average | Maximum |
| --- | --- | --- | --- |
| Idle (Desktop) | 23.76 W | 39 W | 44.08 W |
| Persistent Load (Blender Loop) | 123.1 W | 247.5 W | 279.2 W |
Power Saving Mode for Daily Use
There is a power-saving mode setting that many motherboards feature. When using the Core i9, its prowess isn't really a requirement for the everyday tasks we do. So, to save power and allow the CPU to run more efficiently, this is a very good setting to use. The processor temperature rises unnecessarily, so when you don't actively need the i9 to perform, this is an excellent setting to toggle on (on occasion) and is definitely recommended for users.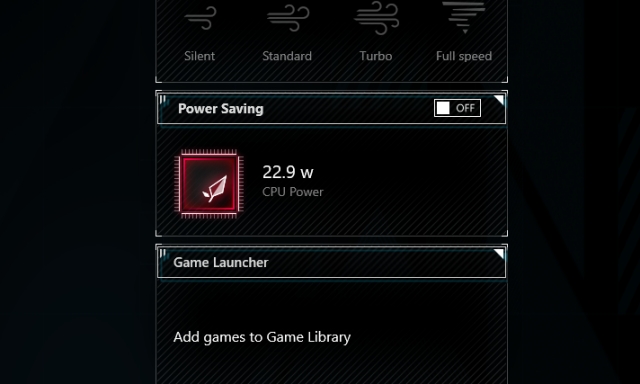 Intel Core i9-14900K: Overclocking/Unlocked Power Limit Testing
Intel brings a new XTU AI Assist feature, and we are currently in the process of testing its capabilities. For now, to overclock the Core i9-14900K, we simply unlocked the power limits. The chip started flying beyond 300W – reaching up to 340W at times. It was cool to see our Lian Li Galahad 360mm AIO pull all stops and perform its best. We were able to get a Cinebench R23 multi-core score of 38,712 pts with this overclocking method. However, the i9 chip behaved at undesirable temperatures with inconsistencies in the overall performance output.
So, the score was not always better as compared to the stock limit. The 'Extreme' power delivery profile suggested by Intel worked best for all our tests. So, we believe it is definitely quite viable for many users to run the i9-14900K at its Intel-defined operating specifications. It will be interesting to see if XTU's AI Assist feature does any better with the same CPU cooler.

Intel Core i9-14900K: Pros and Cons
| PROS | CONS |
| --- | --- |
| Breaks performance barriers again | Not a value-for-money proposition |
| Impressive gaming performance | Negligible performance gains compared to last-gen |
| Supports older Z690/Z790 motherboards | Slight BIOS tuning is required for optimal performance |
| Supports DDR4 as well as DDR5 RAM | |
Intel Core i9-14900K: Is It Worth Buying?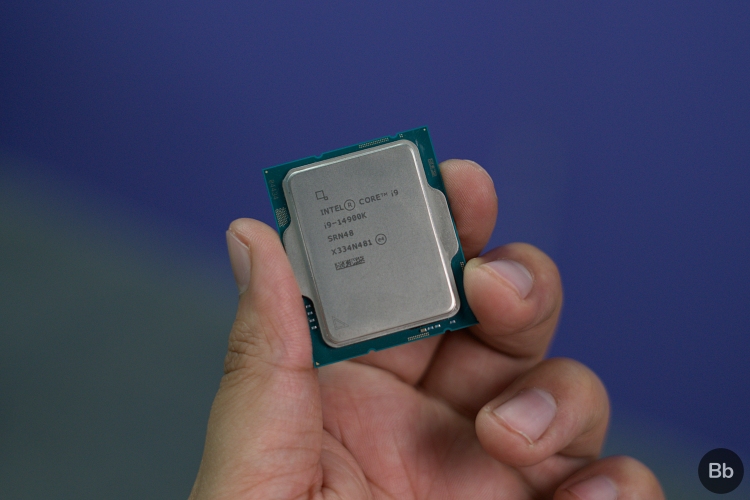 So, is the Intel Raptor Lake Refresh 14th Gen Core i9-14900K worth buying? This is pretty much the fastest desktop processor offered by Intel. You do need to make sure your other parts such as the motherboard, CPU cooler, and RAM are plenty for this processor as well, to ensure that your performance isn't bottlenecked after spending so much on a processor.
If you are in the market for a Core i9, you should definitely be using it for many things apart from just gaming. This is because even the upcoming i5 14600K (review coming soon) processor is going to be just as good for gaming, but the i9 can handle additional tasks and supercharge your performance in aspects like content creation software & multi-tasking.
To put it simply – if you are looking for the fastest chip, this is it. It costs a lot of money, but that is how it is when it comes to the flagship Intel Core i9 processor model. If you are looking to save some money though, and still need a Core i9 processor, the Intel 13th Gen CPUs could become more affordable after this launch. If so, you should definitely be considering them too.
To conclude, Intel's 14th-Gen "Raptor Lake Refresh" is true to its name. With measly performance gains, the 14th-Gen i9-14900K is a wolf parading in sheep's clothing, trying to call itself the next-generation processor, even though it is anything but. The top-of-the-line 13th-Gen and 14th-Gen processors from Intel are too close in terms of performance, but the 6.0GHz turbo clock speeds on the i9-14900K amazed us. What do you think of the new 14th-Gen desktop processors from Intel? Share your thoughts with us in the comments below.