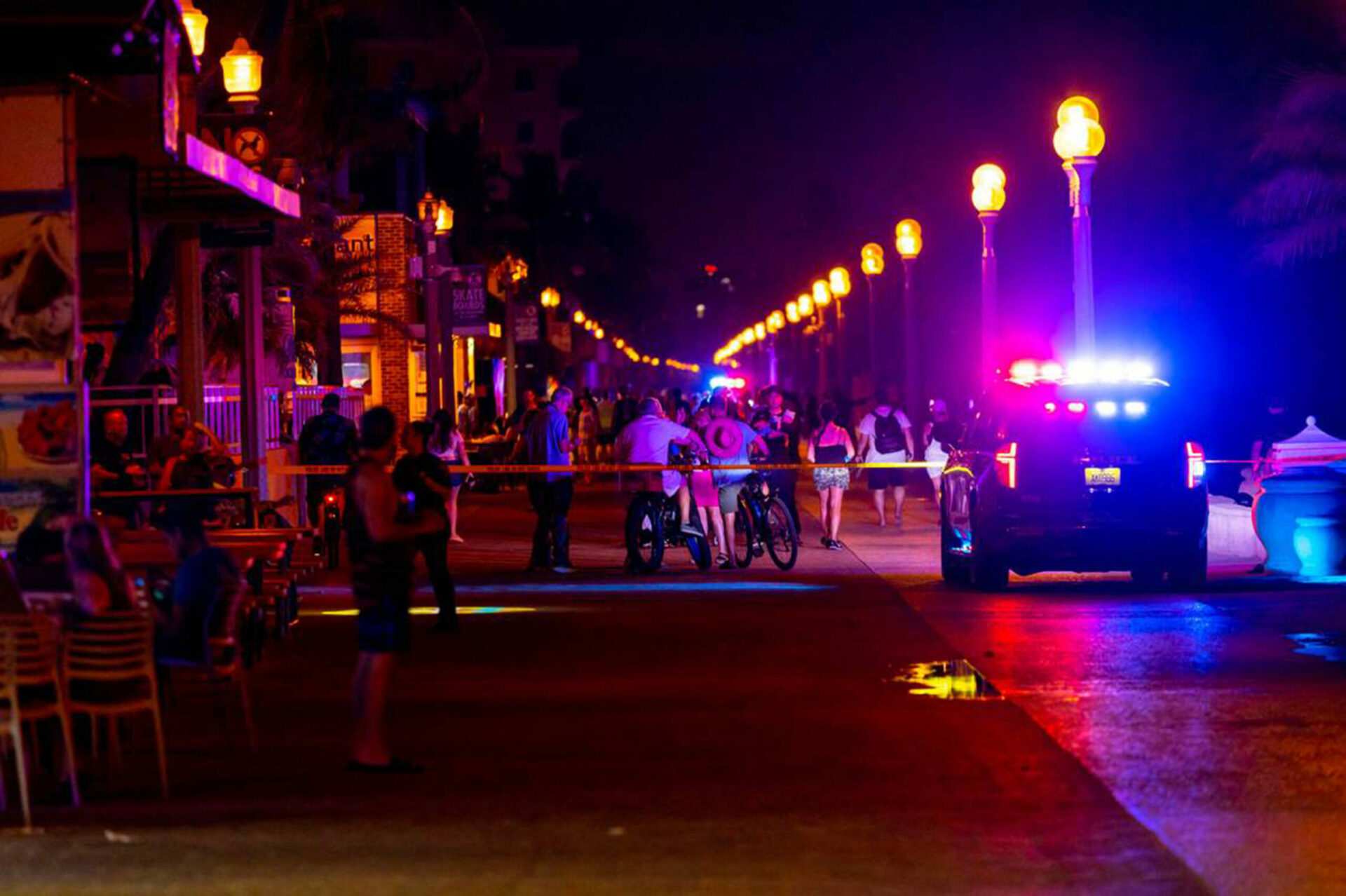 A 15-year-old teen accused of firing a gun during the Hollywood Broadwalk mass shooting that left nine wounded on Memorial Day has been transferred to adult court.
After a review of Jordan Burton's case, Broward State Attorney Harold F. Pryor and a panel of senior prosecutors decided his case should be transferred to adult court. The charges against Burton, whose 16th birthday is on Oct. 27, were filed Oct. 6. They are nine counts of attempted second-degree murder and carrying a concealed firearm — all felonies.
"If the case had been handled in the juvenile system, anyone found liable and committed to a Department of Juvenile Justice program would have to be released after a maximum of 1½ to 3 years and could only be kept under supervision in the community until age 21," Paula McMahon, a spokeswoman of the attorney's office, told the Miami Herald over email on Wednesday. "If that same individual is found guilty in the adult court system, they may still be eligible for youthful offender or juvenile sanctions."
What started as a verbal dispute among two groups on the night of May 29, ended with a fight, a shootout and a stampede of petrified residents and tourists. Hollywood police officers chased after suspects and aided people caught in the crossfire as paramedics arrived. Among seven bystanders wounded was a 1-year-old shot in their left foot.
In the following hours and days, detectives analyzed security footage from the area and released stills of the suspects. The manhunt for those believed to be involved in the shooting ended seven days later when the fifth and last suspect was arrested.
"This senseless act of violence has serious consequences under the law and they will have to face these charges and answer for the injuries they caused," Hollywood police said at the time.
Hollywood police said another suspect, Lionel JeanCharles Jr., 19, was the first one to fire a gun, shooting "victim 1." Burton then shot at the opposing crew, identified by police as "group 2," and into bystanders, according to his arrest report. Ariel Cardahn Paul, another minor, also fired at group 2 and into bystanders, police said.
"Both groups then fled in various directions." police said in the report.
JeanCharles is charged with attempted first-degree murder with serious bodily injury, eight counts of attempted second-degree murder and carrying a concealed firearm. Morgan Deslouches and Keshawn Paul Stewart, both 18, are facing gun-related charges.
Regarding Cardahn Paul's arrest, McMahon said "this case is being handled in juvenile court and we do not comment on cases in juvenile court."
___
© 2023 Miami Herald
Distributed by Tribune Content Agency, LLC.