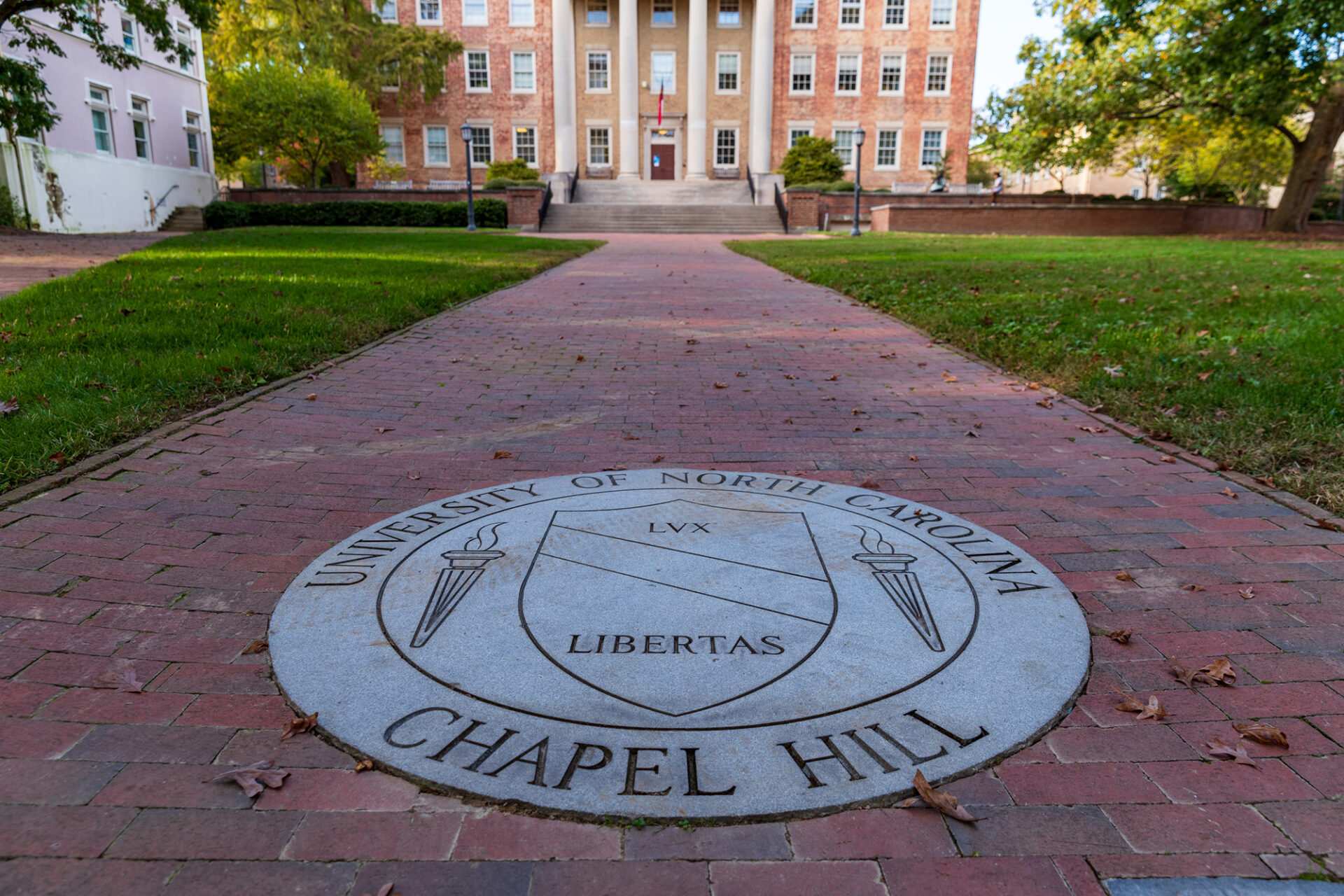 University of North Carolina, Chapel Hill received recommendations in 2020 to require active shooter training for faculty and staff, an audit document obtained by The News & Observer indicates. But three years later, and following two gun-related lockdowns this academic year, the university has not implemented such requirements.
The internal audit, which was completed in May 2020, included five recommendations for how the university could improve safety and security before, during and after active shooter or "armed intruder" situations on campus.
The first recommendation, which corresponded to the auditor's observation that the university at that time had "insufficient" active shooter training for university employees, said the university "should consider requiring" faculty and staff to participate in such training to "ensure" they are prepared to respond to such emergencies. The recommendation said such training could also be added to new employee on-boarding processes.
But according to information provided to The N&O by the UNC media relations office following the deadly Aug. 28 shooting at the university, there is no required emergency training for faculty at the university.
The university provided a response to each recommendation in the 18-page audit, stating it concurred with all of them. Regarding the recommendation for required training, the university's response stated that it would implement "rigorous training exercises for law enforcement" and "review" other training resources. The response did not directly address whether the university would implement required training specifically for staff and faculty.
Some UNC students recounted to The N&O in the days following the Aug. 28 shooting at the university that they felt their professors were not prepared for the emergency.
"I know that not everyone felt as prepared as they may have wanted to, and no system and no response is perfect," UNC Chancellor Kevin Guskiewicz told members of the university Faculty Council at a Sept. 28 meeting, adding that the university would "assess whether more required trainings should be considered."
UNC Police Chief Brian James told The N&O in an interview last month that "it is absolutely best practice to have as many people trained as we possibly can," but said any mandates for training would need to be decided by university leadership.
UNC said in its responses to the audit recommendations that it would act on all of the recommendations by the end of the 2020 calendar year — either by completing them, or by taking steps to review them.
UNC spokesperson Erin Spandorf told The N&O by email that the university's Office of Internal Audit, along with the associate vice chancellor for campus safety and risk management, have been tracking the implementation of the audit's recommendations since 2020.
"Significant efforts have been attained related to addressing identified improvement opportunities; however, the recommendations remain in an open status, with noted progress," Spandorf said.
The university did not address specific questions from The N&O regarding why it has not implemented required training for faculty and staff. Nor did it address whether the training is included in new employee on-boarding.
As noted in the audit — and as is still the case presently — the UNC Police Department offers voluntary training when requested by campus departments or units. James told The N&O his department promotes "that training as often as possible" and conducts "it on a regular basis."
"Certainly, we believe that the more people we have trained, the better prepared we are," James said.
But the audit noted not all faculty and staff are required to attend those training sessions, even when they are requested and offered in their department. The audit stated that while the university's Campus Health department requested and held a training during the time that the audit was being performed, only 20 of the department's more than 100 employees attended.
The training, which is called "Shots Fired on Campus," is based on training offered by the Center for Personal Protection and Safety, the UNC Police website states.
"The University has not fully integrated Shots Fired on Campus training into the campus framework, therefore, the University is missing an opportunity to benefit from the knowledge provided by the Campus Police Department," the audit stated.
"Integrating the training is important for maintaining the safety of faculty, staff, and students. Active assailant, armed intruder training plays a key role in keeping students and staff safe during an emergency, but without integration, faculty, staff, and students may not be adequately prepared."
Darrell Jeter, UNC's director of emergency management and planning, told The N&O in an interview last month that training is required for "those who have defined roles in our campus emergency response plans." Guskiewicz told the university Faculty Council last month that active shooter training is required "for many of the new members to our campus community," and other faculty are "regularly" encouraged to participate in training.
Erin Siegal McIntyre, a professor in the UNC Hussman School of Journalism and Media, organized a voluntary training for faculty following the Aug. 28 shooting.
Siegal McIntyre, who began teaching at the university in 2020, said she did not receive emergency training during her on-boarding process, as the university was recommended to implement in the audit.
Siegal McIntyre told The N&O she waited a short time after the shooting before reaching out to UNC Police about training, but eventually decided to do so after it seemed like there would not be a larger push by her department or the university at-large to ensure faculty participated in the training.
The training was scheduled for Sept. 15 — two days after a second lockdown occurred at the university on Sept. 13, when a man allegedly threatened a campus dining worker with a gun in the student union. Siegal McIntyre said the process to request and schedule the training with UNC Police was "pretty simple," and an officer responded to her email request on the same day she sent it.
Siegal McIntyre said "a packed house" of about 30 people or more attended the training. Attendees included faculty from the journalism school and other departments across the university, she said.
"I think the fact that we had another active shooter situation in the days preceding the training that had been organized probably helped a little bit" with attendance, Siegal McIntyre said.
Siegal McIntyre said the 90-minute training was useful and offered practical tips for how to effectively barricade a classroom during an active shooter situation, among other information. She said the training helped build trust between the journalism school faculty and campus police, and established a line of communication between them.
But she said the training was limited due to the time constraint, and the university could do more to ensure people on campus are prepared for emergencies — including, at a minimum, requiring training.
"I would say we're still not optimized for an efficient response in a variety of ways that were discussed during this training," she said. "And so I think it helped, kind of, bring ideas forward around what can improve."
The audit's four additional recommendations were related to technology the university uses during active shooter situations and ensuring campus buildings are properly marked and equipped for such emergencies.
Regarding technology, the audit recommended that the university improve its closed-circuit television system — which the audit stated was "inadequate" at the time — both by installing more CCTV devices and streamlining the system used to monitor them.
The university responded to that recommendation by saying it would form a committee tasked with identifying and implementing "technical solutions designed to enhance campus security, to include cameras, a video monitoring system (VMS), a common door locking system, etc."
At a campus Board of Trustees meeting last week, James identified such measures as one way his department would like to improve security following the Aug. 28 shooting. James said he would like to see more surveillance cameras installed around campus, but did not address which areas of campus lack cameras or say specifically where he wants to see them installed. When The N&O previously requested surveillance video of Caudill Labs, where the Aug. 28 shooting took place, the university's public records office said no such records existed.
The university will also soon receive and install license plate readers through Flock Security, a private company, which James said will help provide "real-time access" to other surveillance cameras on campus.
The university launched a multi-year project in 2018 to ensure campus classrooms were equipped with interior door locks. Responding to a public records request, UNC told The N&O that the majority of campus classrooms have interior door locks after the project, which installed the locks in phases based on classroom size. The project's last phase, which focused on classrooms that can fit between 10 and 24 students, was completed in "early September."
The audit also recommended the university implement technology to better communicate with students' families during emergencies, as well as to better account for students and employees following an emergency and reunify them with their families.
Spandorf said the university in July 2020 began using a new mobile safety app provider, AppArmor, "to allow students to give others notice of their location status and/or request assistance" during an emergency. The university expects an "I'm OK!" option in the app to launch this semester, which will allow users to "quickly notify their family and close friends that they're OK when an incident occurs on campus," Spandorf said.
Regarding campus buildings, the audit recommended buildings and parking lots be better marked to ensure first responders could quickly identify them in emergencies.
More than a dozen law enforcement agencies responded to the Aug. 28 shooting, James told trustees last week. He said he would like to offer training opportunities for officers in those agencies to come to campus and become more familiar with its layout.
"The University," the audit states, "has created mutual aid agreements with many of the local and state emergency response entities that is an invaluable resource in responding to an active assailant, armed intruder emergency. Providing location information allows responders to move rapidly through campus during an emergency to engage the armed assailant, to ensure areas are safe, and to tend to people in need."
"However, when buildings, roads/parking lots, rooms and/or offices are not easily identifiable, response time can be slowed, and lives lost."
The audit included a recommendation for the university to implement "comprehensive building safety plans" across campus, in which safe hiding locations on each floor of a building would be identified. The recommendation also urged the university to equip buildings with emergency medicine supplies. The audit found that a "limited number" of buildings had safety plans in place, while none had emergency medical supplies.
Spandorf said the university gave campus buildings a new template for their emergency plans in August 2021. James previously told The N&O that campus police regularly perform building security surveys, and he told trustees last week that he views them as "equally important" as active shooter training.
The May 2020 audit is the most recent one the university has completed on active shooter situations, Spandorf said.
___
© 2023 The Charlotte Observer
Distributed by Tribune Content Agency, LLC.