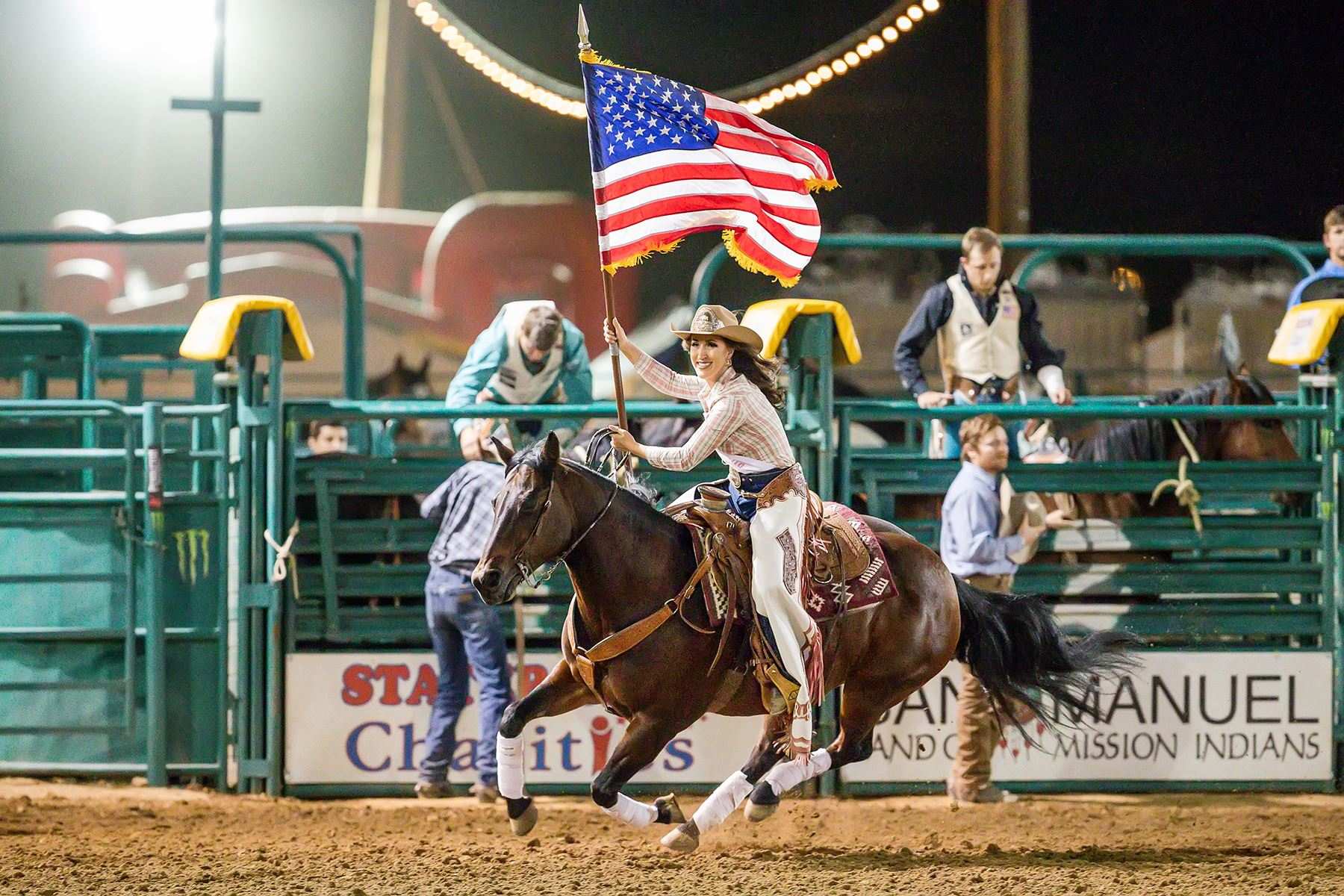 The world's top professional cowgirls and cowboys are showing off their skills this weekend as the 24th annual San Bernardino County Sheriff's P.R.C.A Rodeo returns to Glen Helen Regional Park.
Rodeo-goers can enjoy bareback and saddle bronc riding, bull riding, steer wrestling, tie-down roping, barrel racing and team roping through Sunday, Sept. 24. The rodeo, which began Friday evening at the San Bernardino park, continues through the weekend. Gates open at 4 p.m. Saturday and the rodeo begins at 8 p.m. On Sunday, gates open at 2 p.m. and the rodeo starts at 6 p.m.
At opening night Friday, attendees donned their best purple duds to "Take A Stand and Break the Cycle of Domestic Violence," as the rodeo put a spotlight on domestic violence. The rodeo will support the nonprofit organization Man Up Crusade with a donation to a local domestic violence shelter, according to a news release.
Other beneficiaries of this year's rodeo include the Loma Linda University Hospital for breast cancer awareness and The Cannonball Memorial Run, which provides financial support to the survivors of officers killed in the line of duty nationwide.
Rodeo guests can wear pink Saturday in support of breast cancer awareness and Sunday's rodeo performance is dedicated to military and public safety personnel.
Tickets are $35 Saturday and $20 Sunday. For children ages 4 to 6, tickets are $5 (free on Sunday). Children under age 3 may attend at no cost. Parking is $10. Tickets and information are available at sheriffsrodeo.com.
___
(c) 2023 the San Bernardino County Sun
Distributed by Tribune Content Agency, LLC.