By Ben Nsemo
Forex trading has gained immense popularity in Nigeria, attracting many traders seeking to capitalize on the dynamic and potentially lucrative currency markets. With the rapid advancements in technology, Forex trading has become more accessible than ever before, with various trading apps providing convenience, real-time data, and user-friendly interfaces.
In this article, we will explore the 5 best forex trading apps in Nigeria, offering a comprehensive review of their features, reliability, and overall user experience. Whether you're a seasoned trader or a beginner looking to dip your toes into the Forex market, these apps can serve as powerful tools to enhance your trading journey.
Understanding Forex Trading in Nigeria
Forex trading, also known as foreign exchange trading, involves buying and selling currencies in the global market. Forex trading has grown significantly in Nigeria in recent years due to increased awareness and internet accessibility. The primary objective of trading in the Forex market is to profit from the fluctuations in currency exchange rates.
Traders in Nigeria can participate in the market through brokers and trading platforms that provide access to various currency pairs. However, aspiring traders must understand the risks associated with Forex trading, as the market can be highly volatile and unpredictable. Engaging in thorough research, building a solid trading strategy, and keeping abreast of market news is essential for success in Forex trading.
Factors to Consider When Choosing a Forex Trading App
Before delving into the world of Forex trading using mobile apps, traders must consider several key factors to ensure a seamless and secure trading experience. Firstly, they should verify the app's legitimacy and reputation by checking for regulatory compliance and user reviews.
READ ALSO: Oando, Tantalizer, other equity investors lose N40bn
Secondly, the app's user interface and navigation should be user-friendly, especially for beginners. Speed and reliability are crucial for executing trades effectively, making choosing an app with low latency and minimal downtime imperative. Access to real-time market data, technical analysis tools, and customer support can significantly impact the overall trading experience.
Top 5 Forex Trading Apps in Nigeria: An Overview
HFM App
The HFM app has the following features:
The HFM App provides access to a wide range of global markets, including forex, stocks, commodities, bonds, ETFs, and indices, offering over 1200+ trading instruments.
Traders can enjoy a fully customized mobile trading experience with features designed to suit both beginners and advanced traders.
The app allows users to manage multiple accounts with a single wallet, making portfolio management efficient and hassle-free.
Traders have the flexibility to place trades in various formats, including amounts, lots, or units, catering to different trading strategies.
A detailed trade history is available, enabling users to analyze their performance and make informed decisions based on past trades.
The HFM App offers charting tools and popular indicators, empowering traders to conduct technical analysis and refine their trading strategies.
Real-time quotes and market-moving news are readily accessible, ensuring traders stay informed about market developments.
The app provides 24/5 multilingual support, ensuring users can get assistance whenever they need it.
Extensive educational resources for beginners to enhance their trading knowledge.
MT 4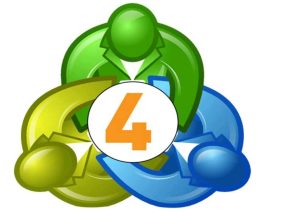 The MT4 app offers the following for traders:
Features:
MetaTrader 4 for smartphones provides a top-rated and versatile platform for traders to access the financial markets conveniently.
Traders can download the app and engage in Forex trading 24/5, gaining round-the-clock access to the global Forex market.
The platform offers connectivity to over 2,000 broker servers, ensuring a wide range of choices when selecting a preferred broker for trading.
It comes equipped with 30 popular technical indicators and 24 analytical objects, enabling in-depth technical analysis for better trading decisions.
The full-featured trading system includes two execution modes, instant execution and market execution, along with four order types, catering to diverse trading strategies.
Real-time symbol quotes are readily available, allowing traders to stay up-to-date with the latest market prices for informed decision-making.
Traders can open up to 10 charts simultaneously, facilitating multi-chart analysis for a comprehensive market view.
The platform provides access to financial news, ensuring users are well-informed about market-moving events that can impact their trades.
Communication tools like email and chat are available for seamless interaction with brokers and other traders, enhancing the overall trading experience.
HFM also provides the MT4 application to its traders for trading purposes.
MT 5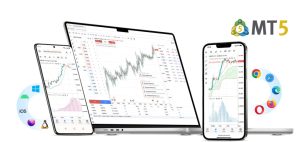 MT5 is the big daddy of the MT4 platform. It has the following features:
Access to Forex and Exchange markets from smartphones or tablets
Connect to your broker's server and analyze quotes of currencies, stocks, and other exchange instruments
Execute trade operations anytime and anywhere
Free access to all features around the clock
Two position accounting systems: netting and hedging
Powerful trading system with Market Depth and all types of trading operations
Full set of orders, including pending and stop orders
3 chart types and 9 timeframes
Built-in technical analysis tools: 30 indicators and 24 analytical objects
Financial news, alerts, and push notifications
Advanced tools for comprehensive analysis of currency, stock, and futures prices
Interactive charts with scroll/zoom options and various timeframes
Access to financial news and push notifications from the desktop platform and MQL5.community services
MT5 application is also available with HFM. Traders can directly download it from the brokers' website or their trading dashboard.
CTrader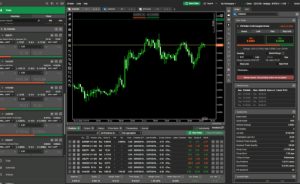 cTrader application comes with the following set of features:
Straight-through processing (STP) and No Dealing Desk (NDD) trading platform
Detailed symbol information and trading schedules
Links to news sources for staying informed about market events
5 chart types: standard time frames, tick, Renko, range, Heikin Ashi
5 chart view options: candlestick, bar, line, dot, area
16 chart drawing tools: horizontal, vertical, arrow and trend lines, ray, Fibonacci retracement, Fibonacci fan, Fibonacci time zones, Fibonacci expansion, Fibonacci arc, equidistant price channel, rectangle, triangle, ellipse, text, pitchfork
65 popular technical indicators for sophisticated analysis
Push and email alert configuration
Support for 23 languages, making it accessible to a diverse user base
IG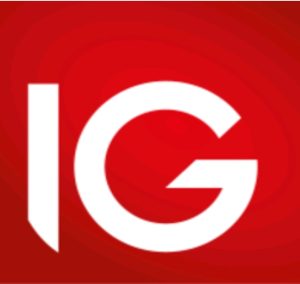 The IG application has the following features:
Set price alerts to react quickly to market volatility
Benefit from secure 256-bit SSL encryption technology for safe transactions
No cost to download the app and create an account
View interactive charts for market analysis
Access advanced trading features
Practice trading with virtual currency on IG's demo account.
Key Benefits of Using Forex Trading Apps
Forex trading apps offer several advantages to traders in Nigeria. Firstly, they provide on-the-go access to the Forex market, allowing traders to stay connected and seize opportunities at any time. The real-time market data and technical analysis tools aid in making well-informed decisions.
Moreover, these apps often offer demo accounts, enabling beginners to practice trading without risking real money. Additionally, the convenience of mobile trading apps reduces the dependency on desktop platforms, making Forex trading more accessible to a broader audience.
Tips for Successful Forex Trading in Nigeria
To excel in Forex trading, traders in Nigeria should adopt a disciplined approach. This includes setting realistic goals, managing risk wisely, and not trading with funds they cannot afford to lose.
Engaging in continuous learning and refining trading strategies is crucial for long-term success. It's essential to stay updated with global economic news and events that can impact currency markets. Additionally, traders should maintain a trading journal to track their progress and learn from past trades.
Conclusion: Selecting the Ideal Forex Trading App for Your Needs
Choosing the right Forex trading app is critical in enhancing your trading journey. Consider reliability, user-friendliness, available features, and customer support. Each of the top 5 Forex trading apps in Nigeria reviewed here has its unique strengths and weaknesses, catering to different types of traders. Evaluate your trading goals and preferences before selecting the best app. Successful Forex trading requires skill, knowledge, and a well-rounded trading platform.