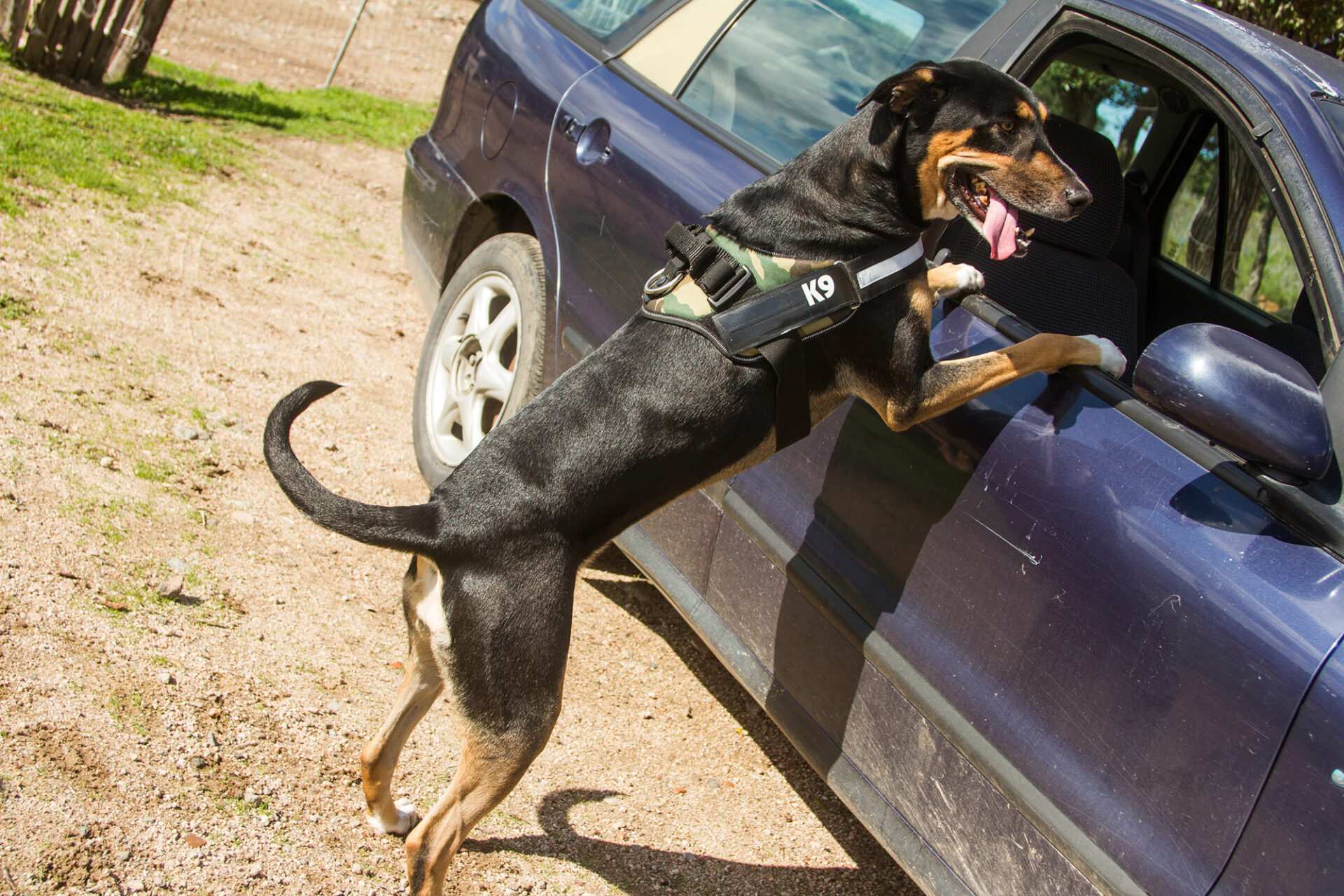 The U.S. Supreme Court will not take up a high-profile Idaho case that tested whether a drug-sniffing police dog illegally searched a car during a traffic stop.
The Idaho Supreme Court in March ruled that when a Mountain Home police drug-sniffing dog jumped on the side of a car while following an officer's directions, a suspect's Fourth Amendment protection against unlawful searches was violated. The federal court's inaction means the decision from the state's highest court will stand, setting a precedent for limitations on law enforcement's use of canines in drug searches.
The case stems from the 2019 arrest of Kirby Dorff, a Mountain Home man, who was later convicted of drug possession and delivery. During a traffic stop, the dog, Nero, alerted to drugs in Dorff's car, after the dog jumped up against the vehicle multiple times to sniff its upper seams, including once when his paws rested on the driver's side door and window.
Dorff appealed his conviction to the state Supreme Court, arguing that law enforcement found a pill bottle, folded papers and a baggie with a white substance found in his car during an illegal search. The Idaho Supreme Court ruled that when Nero "intermeddled" with Dorff's property, it meant police conducted a "warrantless search."
In June, Idaho Attorney General Raúl Labrador's petitioned the U.S. Supreme Court to review the case. In its petition to the federal court, the attorney general's office argued that Nero's actions were "instinctive" and unattributable to law enforcement and that a police dog's "brief contact" with the outside of a car is not a "physical intrusion of a constitutionally protected area." The court last week declined the petition.
The Dorff case attracted national attention among other recent cases asking the U.S. Supreme Court to weigh in on police powers under the Fourth Amendment. That includes a California case that involved a police officer who, while attempting a traffic stop for a noise violation, followed a man into his garage, where the officer discovered the suspect was drunk. The court ruled that police pursuits for suspected misdemeanor offenses don't always justify warrantless entry into suspects' homes.
The Idaho Supreme Court previously determined that the dog's actions were prompted by an officer who made "upward gestures," directing the dog toward areas to sniff.
"There is no asterisk to the Fourth Amendment excusing the unconstitutional acts of law enforcement when they are accomplished by means of a trained dog," Idaho Justice Robyn Brody wrote in the majority opinion.
___
© 2023 Idaho Statesman
Distributed by Tribune Content Agency, LLC.