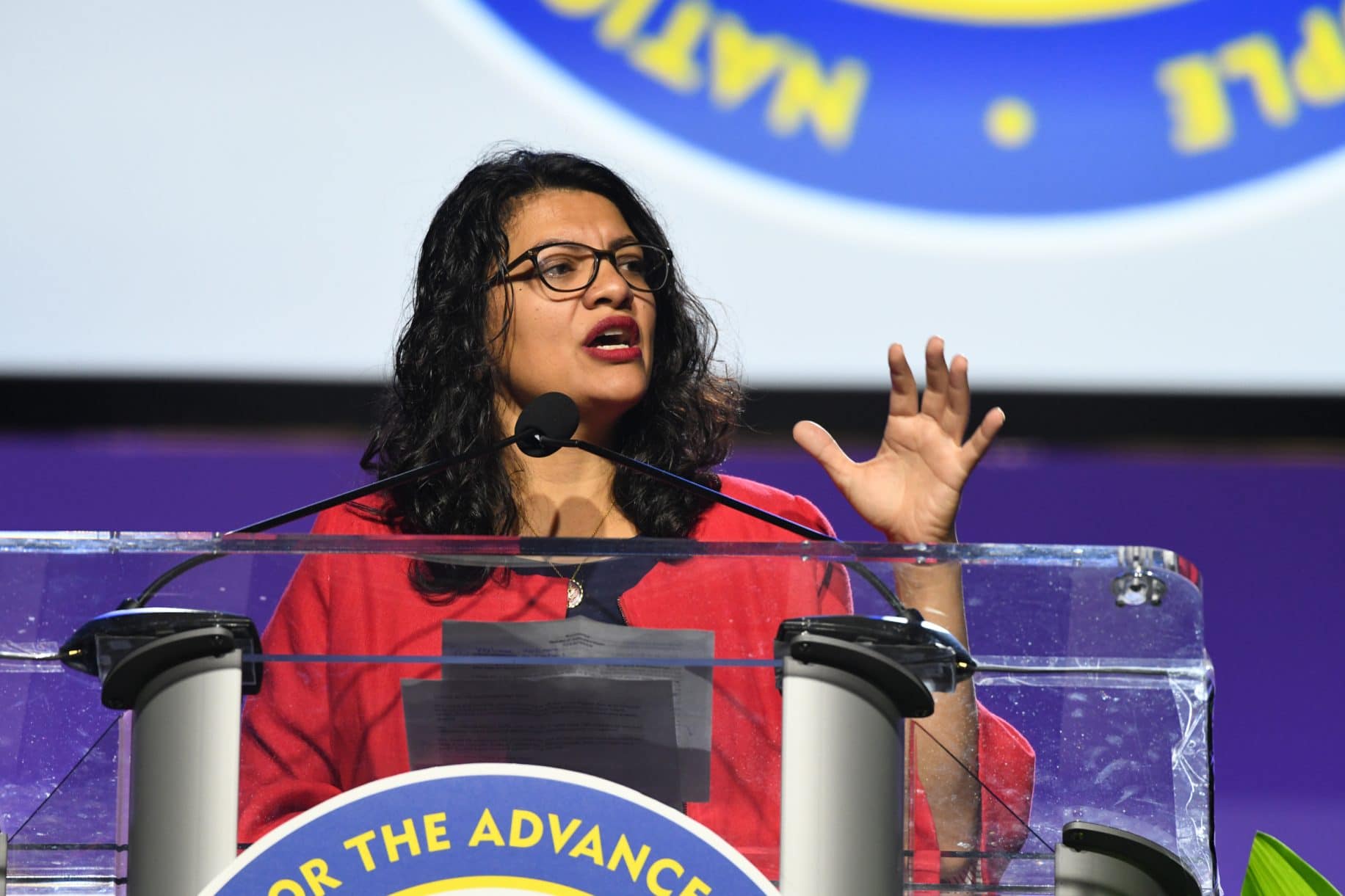 A photo of a Palestinian flag being displayed outside Rep. Rashida Tlaib's (D-Mich.) Capitol office has quickly drawn criticism in light of the recent horrific Hamas terrorist attacks against Israel.
The photo, shared by Reese Gorman, a Washington Examiner reporter, quickly amassed over 2 million views, triggering responses from U.S. lawmakers and citizens.
Tlaib, a member of the progressive "Squad" and a U.S. representative of Palestinian heritage, has frequently expressed her perspective on the conflict between Israel and Palestine. On Sunday, Tlaib labeled Israel an "apartheid" state.
"I grieve the Palestinian and Israeli lives lost yesterday, today, and every day. I am determined as ever to fight for a just future where everyone can live in peace, without fear and with true freedom, equal rights, and human dignity," she wrote. "The path to that future must include lifting the blockade, ending the occupation, and dismantling the apartheid system that creates the suffocating, dehumanizing conditions that can lead to resistance."
Tlaib's months-long display of the Palestinian flag outside of her office on Capitol Hill comes as the world processes the devastating Hamas terrorist attacks against Israel, which claimed the lives of at least 900 Israelis, primarily civilians, according to The New York Post. The decision to continue displaying the Palestinian flag has generated backlash from other members of Congress.
READ MORE: Largest U.S. aircraft carrier deployed near Israel
In response to the news about a Palestinian flag still being featured outside of Tlaib's office, Rep. Max Miller (R-Ohio) tweeted, "The halls of Congress belong to America. They should be reserved for flags that embody our great nation. The Palestinian flag should not have a place here. That's why I sponsored an appropriations amendment to end this silliness."
Rep. Tlaib has previously posted on social media about her Palestinian heritage, stating that while Palestinians may face restrictions in other countries, she proudly displayed the flag in her office.
In January, she tweeted, "Palestinians may be banned from flying their flag under an apartheid government, but we can still proudly do it at my office."
This news article was partially created with the assistance of artificial intelligence and edited and fact-checked by a human editor.