Robux is the in-game currency of Roblox. It can be used to purchase various products, including apparel, accessories, and game passes in popular Roblox games. In Roblox, you can buy Robux using real money. While there is no way to get free Robux without some effort, there are a few legitimate methods that can help you earn Robux for free. We condemn and don't recommend the use of any illegal tools such as Robux generators or gambling websites. With that being said, let us discuss the best ways to get free Robux in Roblox.
Note: Roblox does not promote a free Robux generator. If you encounter such things, you should report it to the Roblox report system. Using such a hack to get free Robux can steal your identity and inject malware in your device.
Method 1: Create and Sell Items for Robux
1. Making a Game and Earning Robux
One of the best ways to earn a lot of free Robux is by creating a world or game in Roblox. If you create a Roblox world, you will earn Robux every time a player visits your world or downloads it. You can also create items in the game that are available for in-game purchases, which will give you commissions. This is one of the easiest methods to earn free Robux.
You can gather a couple of friends and enter the world to get Robux. Additionally, if one or more players have a premium subscription, you earn more Robux. This method can be a little tricky. That is why we recommend you follow our guide to make a Roblox game here. You can take the easy way out by getting friends in the world and earning Robux, but we would suggest making an engaging and quality game to get more players genuinely.
2. Get Robux by Selling Clothes on Roblox
If creating a full game or world feels like a challenging task, there are more virtual alternatives to earn Robux. One of them is selling custom clothing in Roblox. If you have a good eye for making clothes like Roblox t-shirts or pants, you can create them and sell them on the Roblox marketplace to other players. A lot of players do sell clothes to make sure you make something unique or eye-catching.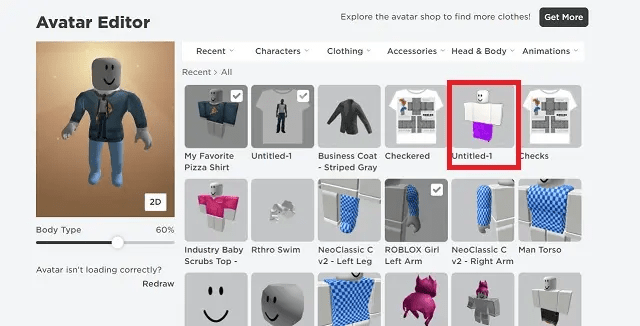 The minimum you can earn from clothes is 2 Robux for a t-shirt and 5 Robux for a pair of shirt and pants. To learn how to create t-shirts in Roblox, follow this guide. And if you wish to learn how to create pants in Roblox, we have a guide for that too
Once you create the custom clothes, toggle the "On Sale" button in Roblox. You can also advertise your clothes on social media for buyers. When someone buys your clothes, you will get the Robux you earn within 30 days.
Method 2: Get Free Robux by Playing Games
If you are a Roblox player, you can find some games that can help you earn free Robux. In such games, you must get your stall and sell art, avatars, real people cards, etc. This will let other players buy that stuff or donate you Robux. The games are listed below:
PLS Donate: It is a Roblox game where other players can donate Robux. You just have to put up a donation stall and if you are lucky, some players will give you donations.
PLS BUY ME: This latest game in Roblox has become quite popular. Here, you can create player cards and put them up for sale to earn Robux. Some good player cards can go up to even a million Robux.
Starving Artists: If you have decent art skills and you can make something in the game, then this game is just for you. You can get your stall and sell the art you create for a few Robux.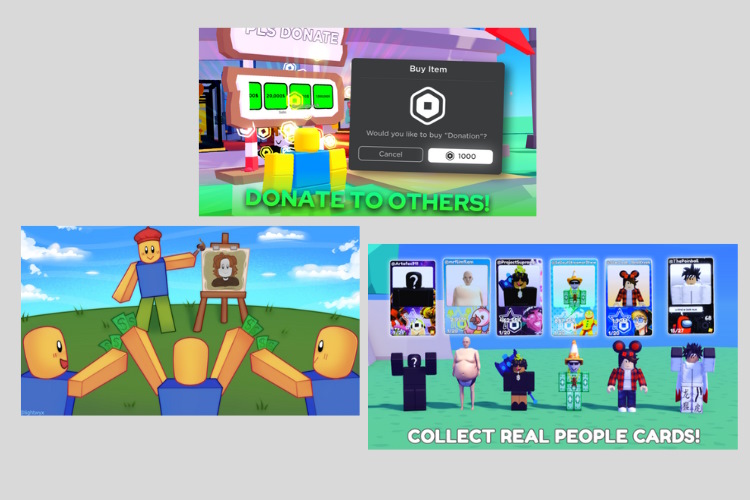 Roblox runs occasional special events and promotions, where they send out promo codes that can help you earn some free in-game items and Robux. These events run for a certain duration and the codes expire after a while, so you better keep an eye out. The Roblox creators on YouTube and Twitch also run giveaways for Robux. Of course, the chances are low depending on the people participating but the amount can be huge.
Always verify if a giveaway is genuine or fake, though. You do not want to risk your personal details to fall into the wrong hands. You can always check if the creator has been in the community for a longer duration and already have conducted such giveaways.
Method 4: Roblox Premium Subscription
Although it is not technically free, you can earn free Robux from a monthly subscription called Roblox Premium. If you get the premium you will get a certain amount of Robux on every renewal date. This comes with a lot of additional perks such as in-game items, discounts, and the ability to trade.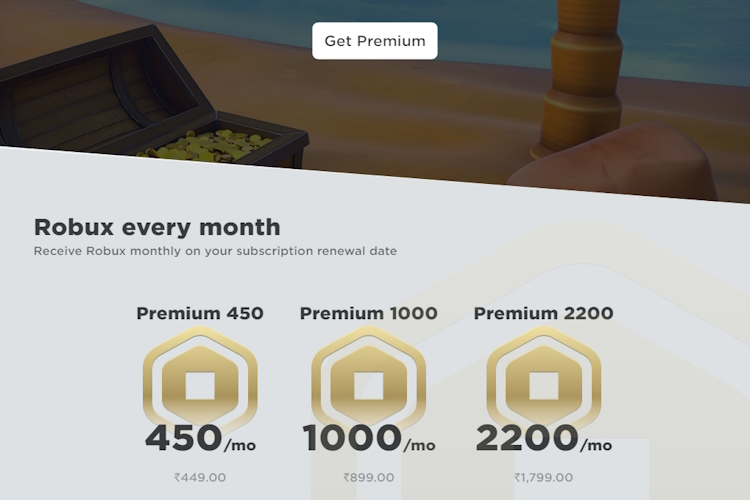 Furthermore, for the longest while, you could earn free Robux using Microsoft Rewards, and it was the best. You just had to do some odd jobs on Bing and perform some specific searches to earn reward points. Then, you could redeem these Microsoft Reward points to get free Roblox with ease. However, the Robux gift card seems to have been removed because Microsoft ran out of codes earlier in 2023, and they have never come back yet.
In an official Microsoft community post, we learn that offers come and go, so keep checking back on the official "Microsoft Rewards" page to see if the Robux gift card has been added. Until then, you only have the methods described above to secure some free Robux. Are there any other methods you use to get free Robux? Let us know in the comments below.