By Funto Omojola | NerdWallet
Having access to trustworthy financial institutions is a critical part of building generational wealth. Families of color, including Latino families, face unique challenges in accessing these institutions.
We asked eight Latino financial professionals about how financial institutions can better serve Latino consumers, and how individuals can break cycles within their families and communities.
Responses have been edited for length and clarity. Learn more about each financial pro below, following the questions.
Latino communities are some of the most at risk when it comes to predatory lending. How can they break cycles?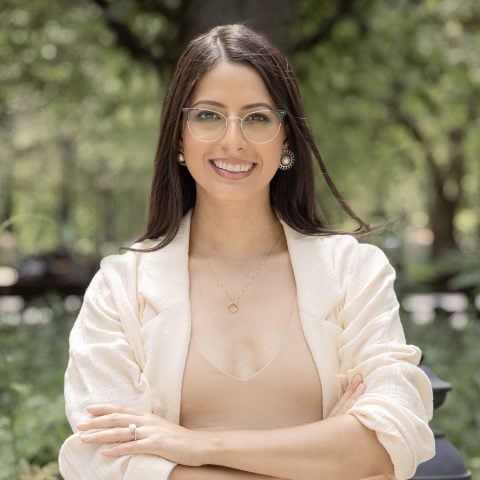 Cindy Zuniga-Sanchez (founder of Zero-Based Budget Coaching): "I grew up in a low-income, predominantly Black and Latino community in the Bronx, where it was all too common to see advertisements for "fast cash" and payday lenders. I witnessed members of my community frantically turn to these options to cover their bills and other necessities which, thanks to predatory interest rates, resulted in them being trapped in a seemingly never-ending cycle of debt.
"Two ways that our community can break these predatory lending cycles are to bank with reputable and insured institutions and build a healthy credit history. Doing business with local credit unions and banks that are National Credit Union Administration (NCUA) or Federal Deposit Insurance Corporation (FDIC) insured not only safeguards deposits made (for example, in savings or checking accounts), but it also provides customers with access to other financial products, including personal loans. Building a positive credit history by making timely payments and responsibly using credit cards can offer even more options for those moments when you need to quickly access cash."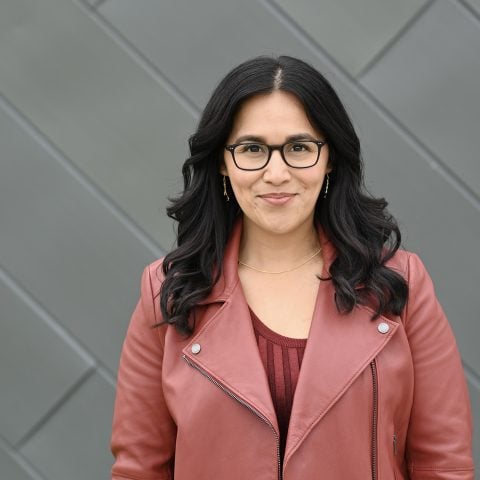 Valerie Rivera (certified financial planner and founder of FirstGen Wealth): "Payday lenders perpetuate a cycle of poverty by taking advantage of people in a vulnerable position.
"If someone is in a bind and needs cash fast, this is a sign of a larger issue to address. The first step is to transition from this reactionary state to a proactive one where you are taking agency over your situation. First, take inventory of every single expense. What is needed? What can be cut? Look to see where there is flexibility. Then, open a free online savings account to start an emergency fund."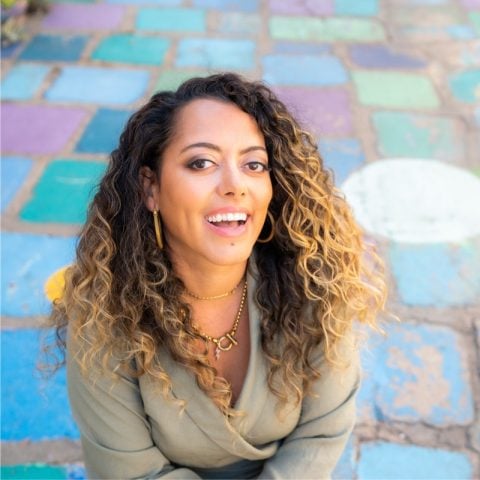 Delyanne Barros (Delyanne the Money Coach): "Ending predatory lending at the source is essential but it's not the responsibility of those being targeted. Thankfully, there are organizations like the American Civil Liberties Union (ACLU), the Center for Responsible Lending, and Public Citizen, which are all fighting for stricter regulations of financial industries in order to protect consumers. It's going to take a concerted effort by many organizations to combat the lobbying efforts of the financial industry, which allows for the current predatory practices that we see today.
"A better option for lending would be using a credit union or community bank. These are much more likely to offer individuals lower interest rates with reasonable loan terms. If that's not possible, consider government assistance programs on USA.gov or those offered by the state or the city where you live."
How can Latino individuals and families help build trust in financial systems within their communities?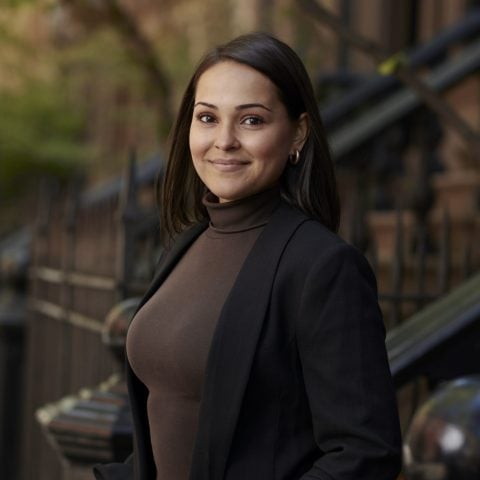 Yanely Espinal (author of "Mind Your Money"): "There is simply no other way to build trust than to earn it! There is so much talk of community outreach and cultural sensitivity and inclusivity, but we need to see action behind all these words!
"The credit scoring system in America is long overdue for improvements. My immigrant parents have no credit scores today due to their 'thin file' with the credit bureaus. However, they've made monthly payments for over 30 years to companies providing electricity, gas, water, phone and internet services, and more. They were told that these companies don't report payments to credit bureaus because they're considered 'nontraditional' credit types. Rent payments, layaway accounts and child care payments also do not get reported to credit bureaus. To establish trust within our community, financial institutions need to choose to value our ways of life and include them in traditional financial models."
Rivera: "The real question is, 'How can financial systems build trust within the Latinx communities?' One step includes transparency and fair practices, including eliminating abusive fees.
"Another step is for financial institutions to engage with the community to understand Latinx needs and concerns. Hire staff who are fluent in Spanish and knowledgeable about the specific financial needs and challenges Latinx individuals and families face. Foster a diverse and inclusive workplace by hiring Latinx employees in various roles, including leadership positions.
"Financial institutions can develop and promote financial products that are affordable and accessible to low-income and underserved Latinx communities. Sites like NerdWallet are critical because they provide education in an unbiased and accessible format. One of the key elements in building trust is acknowledging where the large banks have missed the mark instead of leaving the onus on the individual to ignore the bad taste in their mouth."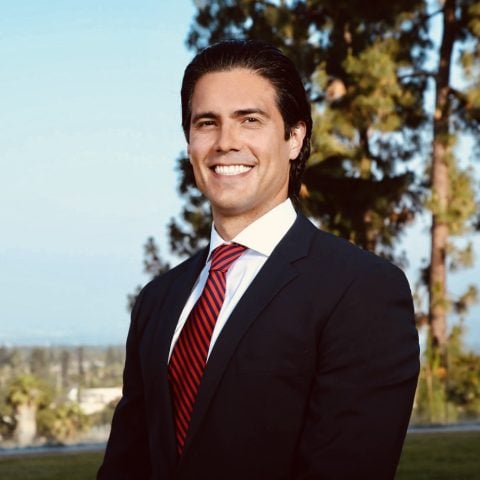 Carlos Hernandez (founder and CEO of Crediverso): "Building trust in financial systems within the Hispanic community is a multi-faceted endeavor. I've worked in finance in both Latin America and the U.S., including roles on Wall Street and as the head of a venture-backed financial technology startup serving the Hispanic community, and I can attest that the challenge arises from a mix of historical, cultural and practical reasons.
"Community-oriented strategies can help address these unique challenges at a local, institutional and regulatory level."
Should generational wealth remain at the core of conversations about finances and the Latino community?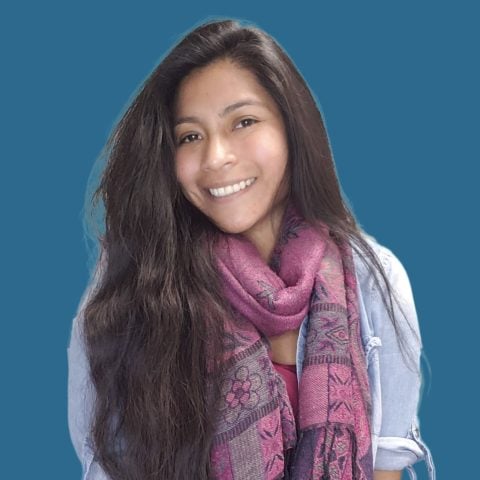 Maribel Fransisco (founder of Our Wealth Matters): "I believe the topic should be transitioned to 'family wealth.' Latinx communities are all about family — it is at the core of major decisions. Many families are more concerned with the 'here and now' — how are we paying for food, how are we paying the rent, what's for dinner? By focusing on 'family wealth' we focus on the here and now within the community."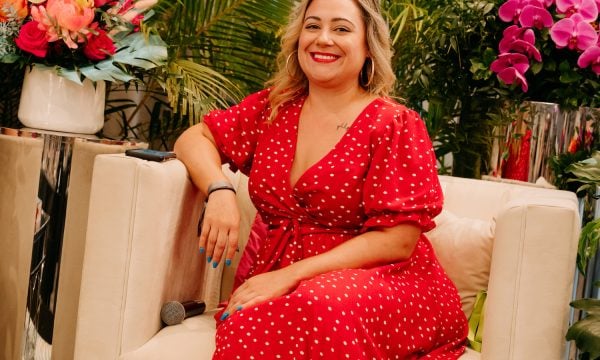 Jannese Torres (creator and host of the "Yo Quiero Dinero" podcast): "If you're first- or second-generation, your parents' monetary goals may not have been growing their assets, but rather surviving in a new country and even supporting relatives abroad. So, the idea of generational wealth, or leaving money for the next generation, is relatively new. But it's possible for us, too, and we have many more resources at our disposal than previous generations, thanks in large part to the internet."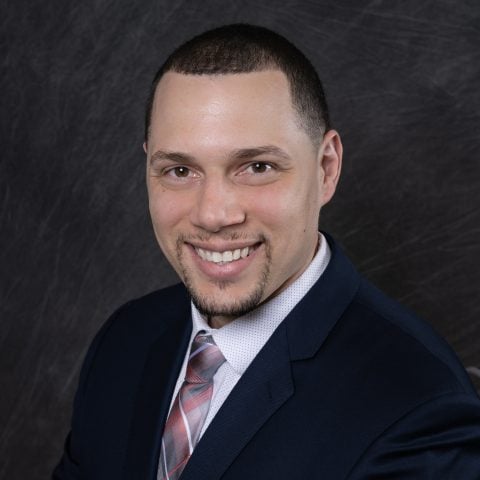 Louis F. Rosa (creator and host of the "On My Way to Wealth" podcast): ​Generational wealth should remain as a core topic in conversation about finances within the Latinx community, but it should be paired with building wealth in the first place, and then focus on how to continue that through generations to come. You can't pass the baton if you're not in the race, so we should focus on how to build wealth and protect it first, then focus on strategies to pass it down to future generations."
Espinal: "While building generational wealth is a worthwhile goal, I find that it has become a buzzword that gets used to promote all kinds of financial products and services, particularly on social media.
"A 2022 Life Happens report found that 42% of Hispanics in America have life insurance, meanwhile data from the U.S. Census Bureau shows that only 28.3% own retirement investment accounts. This means our community is more prepared for death than we are for life! This motivates me to continue to educate my community and help them understand that generational wealth starts with you taking care of yourself financially so that your children are not burdened by your needs in retirement.
"I pride myself in prioritizing the cultural values I was taught, like generosity, community support, and loving and caring for my family. At the same time, I recognize the importance of being transparent with my family about what I can't do for them financially because of my own goals and plans for my financial future. In my opinion, we need to balance out the concept of generational wealth with a comprehensive approach to financial planning, which includes not only securing our family's future through life insurance, but actually prioritizing our present and individual financial well-being! This means building a tax-advantaged retirement plan, investing early and often to grow our wealth during our lifetimes, and actively seeking out economic opportunities and education to advance our income potential and entrepreneurial goals."
NerdWallet staffers Cara Smith and Pamela de la Fuente contributed to this report.
More about the influencers
Delyanne Barros: Delyanne the Money Coach
Barros is the host of the "Diversifying" podcast on CNN. Like many people, she found herself confused and frustrated when it came to managing money. She had racked up $150,000 of student loan debt and barely understood her 401(k). In 2020, she became debt-free and launched Delyanne the Money Coach LLC to help others build generational wealth. Instagram: @delyannethemoneycoach
Yanely Espinal: MissBeHelpful
Yanely Espinal is a Brooklyn-born ball of energy! Her book, "Mind Your Money: Insightful Stories and Strategies to Help You Reach Your #MoneyGoals", was published in May of 2023. Yanely serves as the Director of Educational Outreach for NGPF.org, a nonprofit working to ensure that every high school student gets a full semester of personal finance education. She is also an Advocate for the NGPF Mission 2030 Fund where she champions bills that propose a high school personal finance requirement at the state level. Yanely is a member of CNBC's Financial Wellness Advisory Council, and the host of "Financially Inclined from Marketplace," a video podcast for teens about money lessons for living life your own way. After working as an elementary school teacher, she parlayed her own financial journey into an educational platform, called MissBeHelpful, on YouTube and Instagram. Instagram: @missbehelpful
Maribel Francisco: OurWealthMatters
Francisco launched OurWealthMatters to empower and advocate for her community to plug in to financial institutions and become investors — regardless of immigration status. After cashing out her 401(k), unaware of the repercussions, she began creating English and Spanish, undocumented-friendly content to help others pursue financial independence and generational wealth. Instagram: @OurWealthMatters
Carlos Hernández: Crediverso
Carlos "Charlie" Hernández is the founder and CEO of Crediverso. Carlos launched Crediverso to help the U.S. Hispanic community and beyond achieve financial and legal literacy. Carlos is a graduate of Harvard University, Harvard Law and Business school, a registered attorney with the American Bar Association in California and a Licensed Real Estate broker with the California Bureau of Real Estate. Instagram: @creditcarlos
Valerie Rivera: FirstGen Wealth
Valerie Rivera, named one of Investopedia's 100 Top Financial Advisors of 2023, has 15 years of experience empowering individuals/families to build and grow wealth. As one of only 1% of Latinas holding the Certified Financial Planner (CFP) designation, she founded FirstGen Wealth — a financial planning practice dedicated to early- to mid-career first-generation wealth builders nationwide. Twitter: @1GenWealth
Luis F. Rosa: On My Way to Wealth
Luis F. Rosa is the creator and host of the "On My Way to Wealth" podcast. He's also the founder of Build a Better Financial Future LLC, a fee-only financial planning and investment management firm helping first-gen wealth creators. Instagram: @luis_f_rosa
Jannese Torres: Yo Quiero Dinero
Jannese Torres is an award-winning Latina money and business expert. With over a decade of experience in digital entrepreneurship, she teaches marginalized communities about starting a business, investing and financial independence through her three-time award-winning personal finance podcast and platform, "Yo Quiero Dinero." Instagram: @yoquierodineropodcast
Cindy Zuniga-Sanchez: Zero-Based Budget Coaching
Cindy Zuniga-Sanchez is the founder of Zero-Based Budget Coaching LLC and author of "Overcoming Debt, Achieving Financial Freedom: 8 Pillars to Build Wealth." She has spoken to thousands and coached hundreds on creating a realistic money plan to achieve financial freedom. Instagram: @zerobasedbudget
The article 8 Latino Financial Influencers to Follow in 2023 originally appeared on NerdWallet.