These days, military conflict is often accompanied by misinformation that bills fictitious scenes from video games as real depictions of fighting.
The conflict between Israel and Hamas is no exception. 
The caption on an Oct. 7 Facebook video says the footage shows "Palestinian freedom fighters shot down 4 Israelis fighter jets." 
This post was flagged as part of Meta's efforts to combat false news and misinformation on its News Feed. (Read more about our partnership with Meta, which owns Facebook and Instagram.)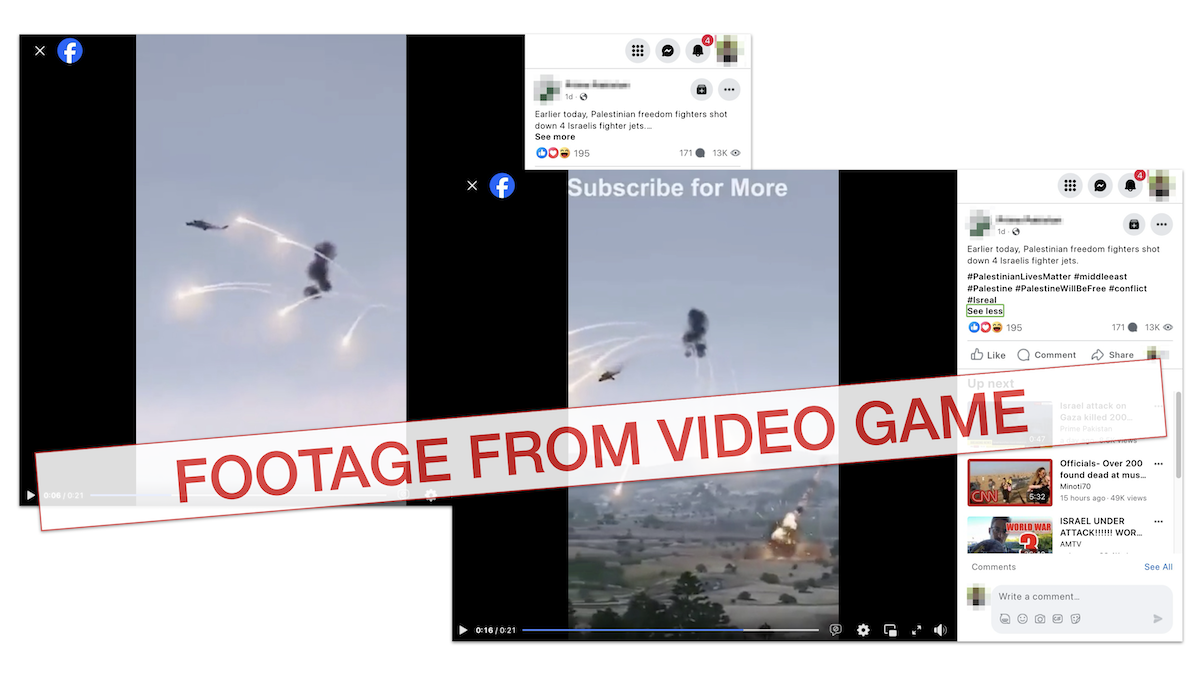 (Screenshot from Facebook)
But scrutiny of the video reveals it is a simulation, with a few Facebook commenters saying the clip is from a video game and one describing the video as "terrible cgi" (computer generated imagery).
Those commenters have strong fact-checking instincts, and their observations are correct. 
The same clip was shared Oct. 3 on YouTube, titled, "Two combat helicopters shot down by anti aircraft defense – Arma" — four days before Hamas launched its attack on Israel. 
"This not representative of reality it is just a simulation in the video," read part of the YouTube video's description. One hashtag on the video read "#arma3."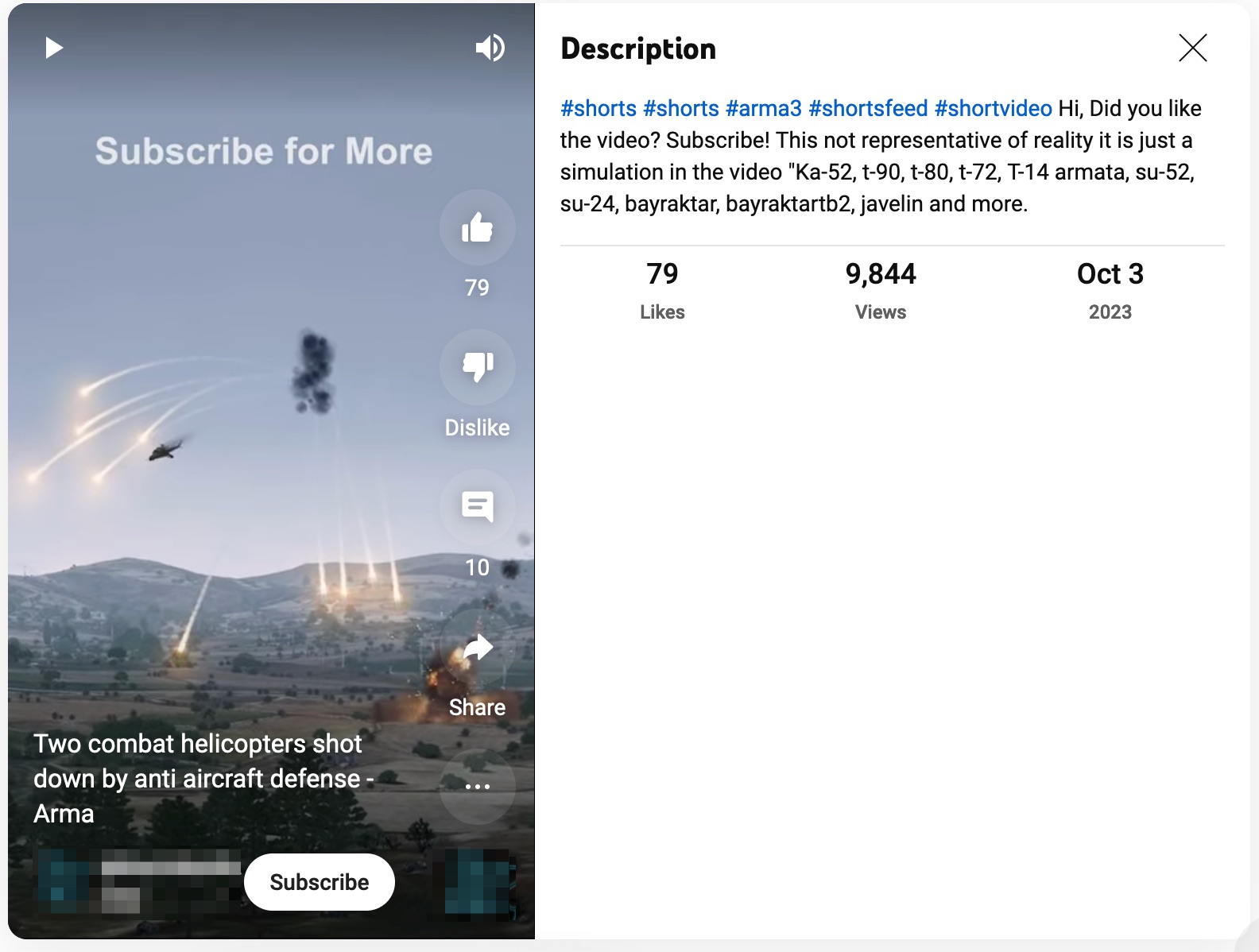 (Screenshot from YouTube)
Arma 3 is a video game that describes itself as "a combined arms military game set in a massive military sandbox." On X, formerly Twitter, Arma 3 says it offers players "true combat gameplay in a military sandbox."
PolitiFact has debunked many claims that clips from video games showed real war footage, several following Russia's February 2022 invasion of Ukraine. In many instances, those clips were also traced back to Arma 3. 
We rate claims that this footage shows "Palestinian freedom fighters shot down 4 Israelis fighter jets" False.
RELATED: Video that predates Hamas October 2023 attack mischaracterized amid violence
RELATED: Airstrike video predates October Hamas attack on Israel